Doctor Who will return for a new season this autumn.
This news summary will be updated regularly as more details are revealed, with the latest updates at the top of each section. Rumours and unconfirmed reports will be marked with a *.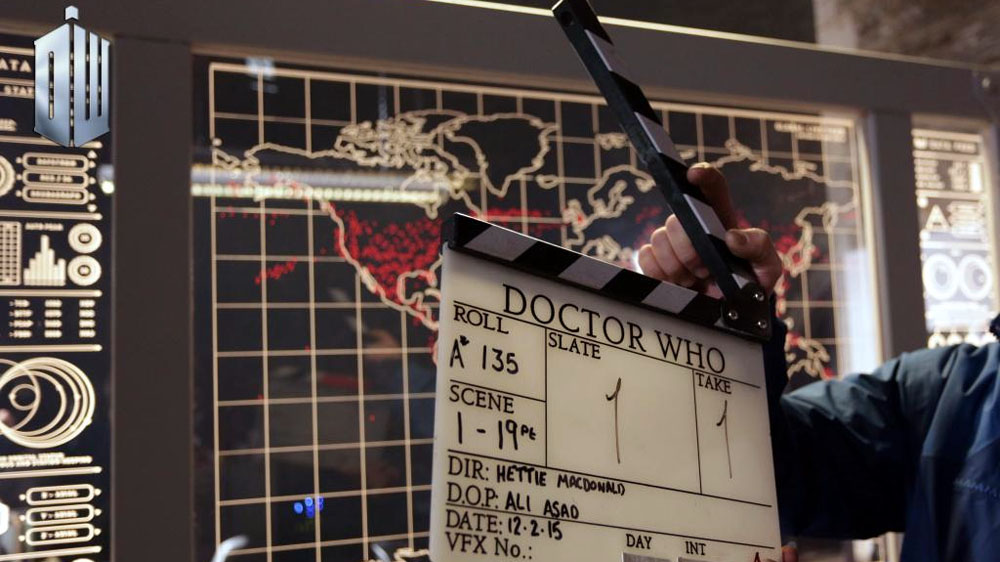 Written by Steven Moffat.
Directed by Hettie Macdonald (Filming block 2).
Guest cast: Michelle Gomez as Missy, Jami Reid-Quarrell, India Ria Amarteifio, Joey Price, Dasharn Anderson as Ryan, Harki Bhambra as Mike Jameson, Demi Papaminas.
Official synopsis: "Trapped and alone in a terrifying Dalek city, the Doctor is at the heart of an evil Empire; no sonic, no TARDIS, nobody to help. With his greatest temptation before him, can the Doctor resist? And will there be mercy?"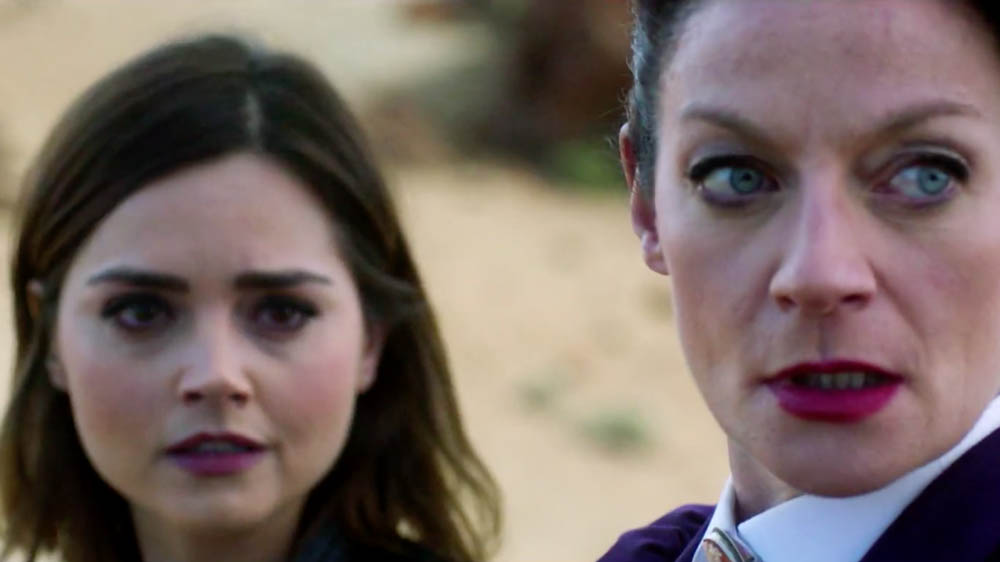 Brian Minchin: "The cliffhanger from episode one feels so important to get out of, so I can't say much about this. We're going to see the Doctor trapped and alone, facing his greatest enemy and a terrible temptation. We see more of a Dalek city than ever before, and we're going to surprise you with this episode."
Steven Moffat: "There are places the Doctor should never go. Planets where his life would not be worth an hour's purchase. When he finds himself in the very worst of these, without his Tardis, or his sonic, and with his best friends murdered in front of his eyes, he has only his wits to keep him alive. And perhaps something else. What is the Doctor's confession? Why did he really leave Gallifrey all those centuries ago? And is it a secret he is willing to give up?"
Steven Moffat: "There's a kind of scale that you can attain in a two-parter, that you can't have in 45 minutes. It's a scale that we're not used to at the moment, as we haven't done two-parters for quite a while. We do things in that first episode that I would say are very 'two-parter-y'."
Michelle Gomez: "We've managed to make Missy quite well-rounded and maybe even more human than the Doctor, and that was my challenge. I didn't want her just to be the pantomime villain. There is a little dance that they are doing there which is quite subtle and their relationship is more human than has gone before with the Master and the Doctor. It's almost domestic."
Peter Capaldi: "[Missy is] more magnificently bad than ever before."
Michelle Gomez: "Even I was a bit shocked at [Missy's] level of disdain this year.
She has no boundaries that girl, she is very naughty."
Brian Minchin: "It's not going to be Missy as you expect her to be. Steven [Moffat] likes to surprise everyone and he's going to do that with this opening. Missy has an awful lot of sides to her and we're going to see some new ones in this series. We also learn a bit more about her relationship with the Doctor…"
Steven Moffat: "I was thinking of the story of the first two-parter and I was thinking that [Missy] fits, she should be there. That character, if you get it right, does put a different light on the Doctor."
Steven Moffat: "I've already asked [Michelle Gomez] to come back. The Master is never dead, no matter what happens to him or her. She's entirely unzappable!"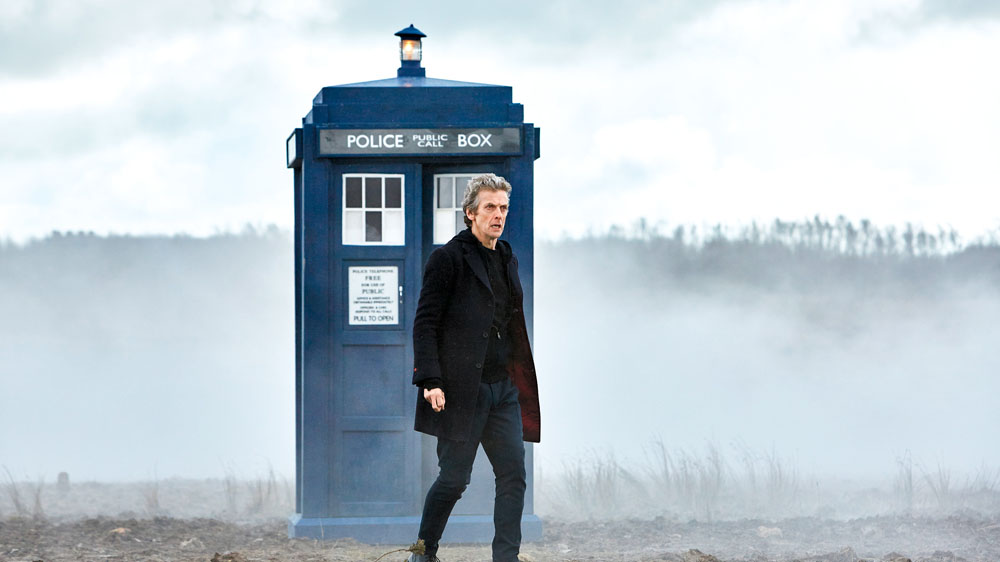 Continued on the next page…