With Class being met with a mixed reception on its BBC Three debut last year and arriving on BBC One this month, it may be a good time to reflect on the proposed Doctor Who spin-offs that never made it to the screen.
Terry Nation's Dalek TV series with Jean Marsh as Sara Kingdom, the Mysteries of Jago & Lightfoot, Rose Tyler: Earth Defence…
However, there must be other potentials that occurred to the BBC over the years. Ones that we can only shudder at the thought of coming to fruition. Now let us conjecture if in some parallel universe, they did.
Here are some we may have been forced to endure…
Ian & Barbara: Class of 1963
Well, we love Ian and Barbara. Could the adventures of Mr Chesterton and Miss Wright have continued upon returning to Coal Hill?
But having survived pyromaniac cavemen, three near misses with Daleks and being grabbed by the Voords, wouldn't the mystery of the missing dinner money and who wins at Sports Day be a little anticlimatic?
Let's face it, there are only so many times the pair could secretly follow pupils to their homes after school before the police start asking questions.
Brother Who
Given the Doctor pokes around time and space righting wrongs, could the converse series possibly have happened with a naughtier Time Lord wronging rights? And who better than the Meddling Monk, as this was his own particular speciality.
Imagine all the alternate realities he could have created by supplying cavemen Kal and Za with firelighters, setting up Nero's Rome with a fire brigade and selling George Stephenson diesel as a better bet than steam.
Just a pity about his plan to scupper the Magna Carta. The Master beat him to that one.
Hawk & Weismuller: Special Agents
Extollers of 'Delta and the Bannermen' may point to American agents Hawk and Weismuller as living up the Robert Holmes tradition of the wisecracking comic duo. Others will probably just dismiss them as a pair of irritating twits assigned to UK shores to keep them out of Washington's hair.
The question is, could they have made up for the Jago and Lightfoot series we never got? Think about it, 1950s setting with our heroes pitted against flying saucers, Soviet brainwashed double agents stealing nuclear secrets from the West, not to mention Teddy Boys slashing cinema seats. All this and musical interludes courtesy of John Smith and the Common Men too. BBC Records could have made a mint from the soundtrack alone.
Only Fools and Grotzitz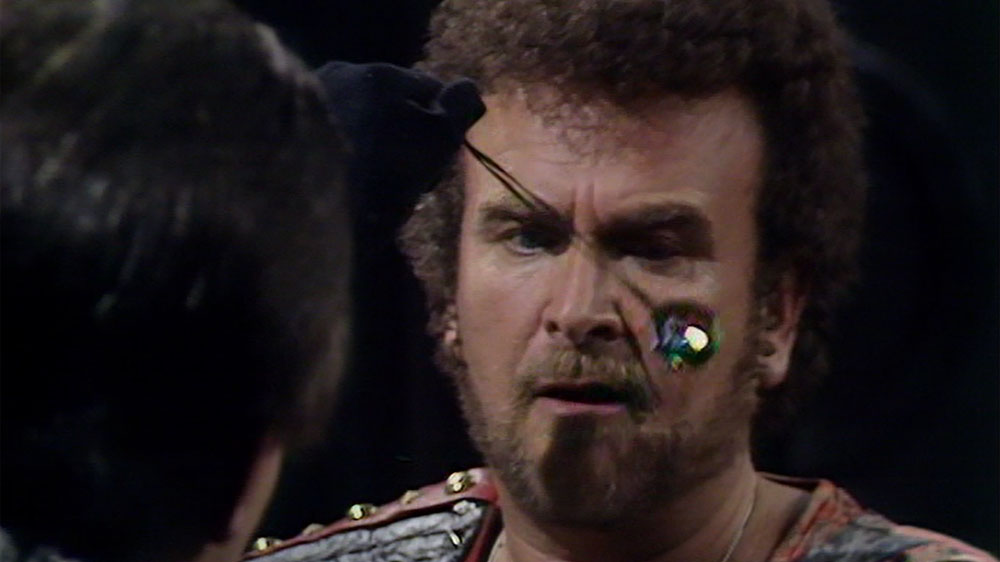 How in the name of creation did the BBC pass up on an intergalactic version of Del Boy?
Sabalom Glitz and Dibber dealing dodgy second hand planets from the good ship Nosferatu Two, while Mel is continually frustrated in her efforts to ensure no more dodgy deals and Glitz's grandad regales all with tales of "Now, durin' the Time War…"
What larfs we could have had.
The Doctor's Daughter
Having allowed a kinda-regenerated Jenny to take off after her "dad", it is surprising that she never span off into her own quest-driven series.
Back-flipping her way across the universe, hopefully she would have encountered a future version of her dad rather than David Tennant, what with the real-life Ten having "totally married her" (as Matt Smith's Doctor would say).
Which potential spin offs are you relieved never saw the light of day? Let us know below…
Buy Class on DVD on Amazon here.
Buy Class on Blu-ray on Amazon here.
Written by Barry McCann.