Jemaine Clement and Bret McKenzie have revealed the reasons why they didn't reprise their roles for a third season of Flight Of The Conchords on HBO.
The Flight Of The Conchords TV series wrapped up its second season in March 2009, and the pair moved on to work on other projects.
According to a new article from The Guardian, the pair were under 'enormous pressure' while making the show, and they  'nearly collapsed with anxiety' when they signed on for the second season. They chose to 'walk away' after that, and told their agents to deflect any offers relating to a third season.
In that same article, The Guardian asked Clement and McKenzie whether they got tired of working together.
"We were tired of working together," Clement said, implying that working on a network show had become too tiresome for the pair.
"Yeah, it's not like we were tired of each other's company. It just wasn't fun," McKenzie added.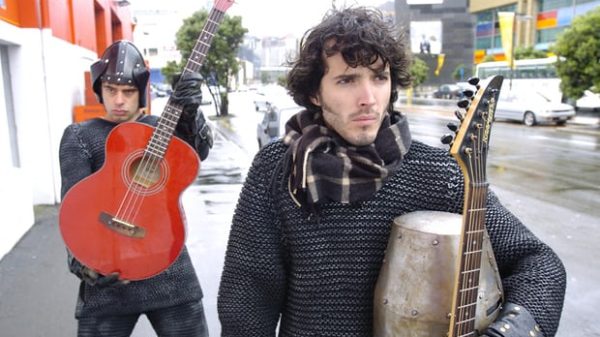 It's somewhat sad as a fan to know that making the series, which brought so much joy to so many, wasn't a joyous experience for Clement and McKenzie themselves.
McKenzie also touched on the fact that, compared to life in New Zealand, living in London or New York is an expensive thing to do:
"The first time I went to London and New York, I realised: oh my God, you need so much money to live in these places. Whereas in New Zealand, at least when we were growing up there, money was not part of the equation, not in the same way. So making money is not such an imperative part of life"
This seems to have factored into the duo's decision not to stay in LA. Instead of sticking around, they relocated to Wellington in New Zealand.
"In LA, you can get kinda swept up in the industry, like: 'Oh I'm supposed to be doing this thing,'" McKenzie mused. "Then you go home and it's like …"
"You don't have to," said Clement, offering a little more insight into why HBO wasn't a long-term gig for the Conchords.
The pair is touring again at the moment, and an hour-long comedy special is in the works as well. They seem to be working at their own pace now, which is nice to hear.
As we hear more about that special, we'll be sure to let you know.