Departing Doctor Who showrunner Steven Moffat has revealed some tips for his replacement Chris Chibnall.
Broadchurch creator Chris Chibnall will take over as lead writer of Doctor Who in 2018, following Peter Capaldi's departure in this year's Christmas special.
Speaking to WorldScreen about his advice for Chibnall, Moffat commented: "Advice, oh Lord! First of all, he's a very, very experienced showrunner himself, so he doesn't need advice. The advice I gave him, which I won't share, was not about how to run Doctor Who but how to have a life while you're running Doctor Who. The things you must make sure of. He's a family man, like myself. You've got to make sure that you survive it!"
He continued: "And the support you're going to need and what it's going to be like at 4 in the morning when you're rewriting some other bastard's script and not even putting your name on it. What that's going to feel like. That is what I talked to him about. He has his own ideas about how to do Doctor Who.
Moffat revealed: "The advice I've given him is all prosaic and all quite, make sure this happens, make sure you get that and don't let them do this. I won't tell you what those things were! But it's really about, you've got to see your kids now and then. You've got to go home now and then. You've got to keep living. It is a monstrous workload, Doctor Who, monstrous."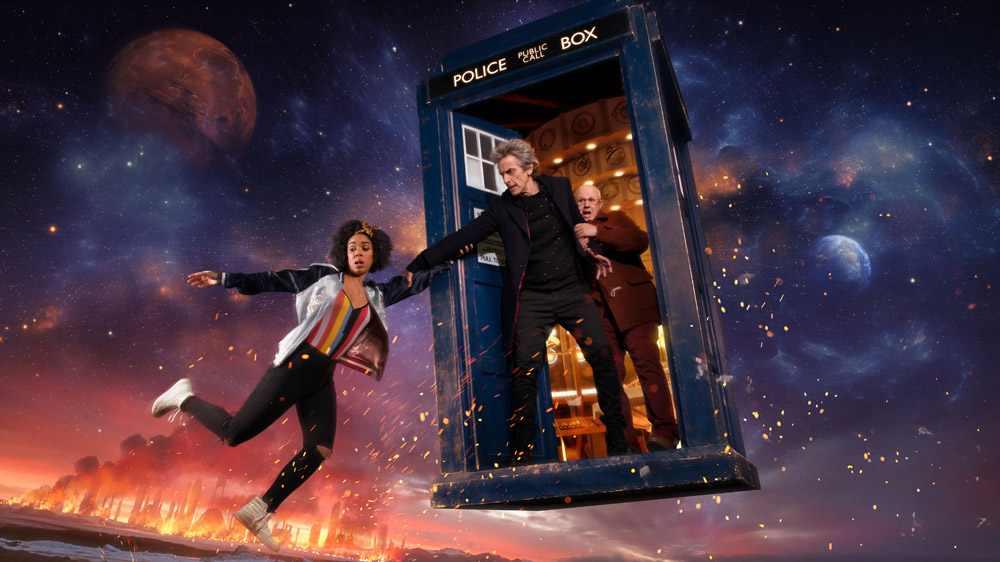 Moffat's final season as showrunner begins on Saturday 15 April on BBC One with 'The Pilot'.
Pre-order the new season on DVD on Amazon here.
Pre-order the new season on Blu-ray on Amazon here.
Watch the new Season 10 trailer…
12 new episodes of Doctor Who have been filming in Cardiff since June 2016.
Here's everything we know so far about Season 10.
Are you excited about Chris Chibnall becoming showrunner? Let us know below…