Our Girl star Michelle Keegan's new ITV drama Tina and Bobby will begin on ITV later this week.
Written by Lauren Klee (EastEnders, Waterloo Road), the new three-part drama series tells the story of England and West Ham legend Bobby Moore's life with his childhood sweetheart, Tina Dean, from their humble beginnings to the dizzy heights of superstardom.
Order Tina and Bobby on DVD on Amazon here.
Michelle Keegan (Coronation Street) and Lorne MacFadyen (Granchester) star as Tina and Bobby, alongside Patsy Kensit (Emmerdale) as Tina's mother Betty and David Bamber (What Remains) as England Manager Alf Ramsey.
Episode 1 airs at 9pm on Friday 13 January on ITV.
Watch the trailer…
The official synopsis reads: "Nineteen-year-old Tina Dean (Michelle Keegan) married Bobby Moore (Lorne MacFadyen) for love, little knowing that their marriage would be defined by history.
"Tina struggled as a housewife but Bobby's star ascended as he became England captain aged just 23. When Tina fell pregnant their future looked bright… until Bobby was diagnosed with cancer. Sworn to secrecy, Tina proved Bobby's rock as he fought his way back to fitness but he and Tina clashed when a stand off with his club manager jeopardised his World Cup prospects.
"When England won the World Cup in July 1966, Bobby became a national hero and Tina was jettisoned from suburban housewife to a role in the spotlight. She and Bobby became football's 'golden couple' and Tina was the first WAG.
"But their celebrity lifestyle came at a cost. Bobby was arrested while training for the 1970 World Cup and they were the target of a kidnap threat. When Bobby's playing career waned and business decisions left them in debt cracks started to show in their relationship and Tina faced the biggest battle of all, to save their marriage."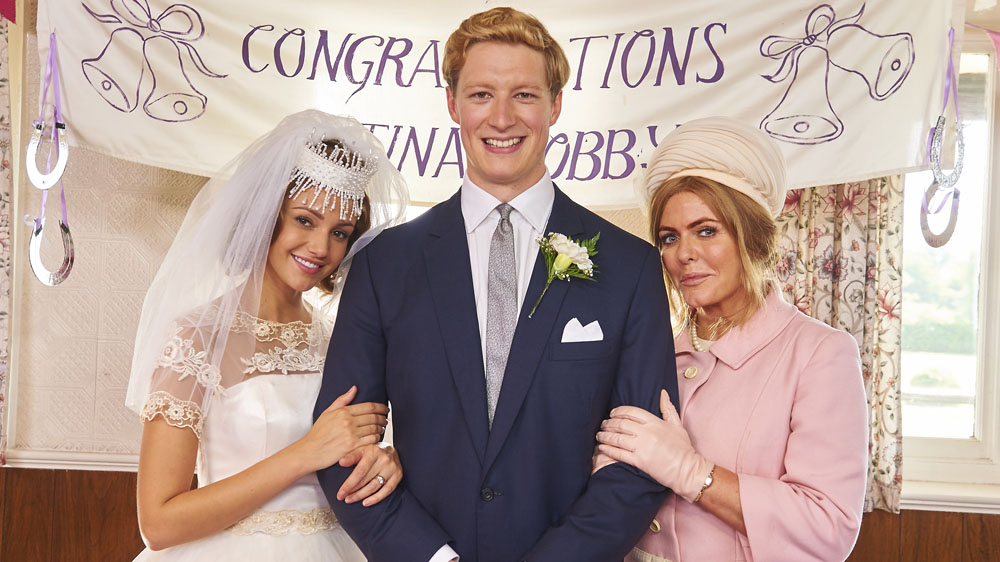 Tina and Bobby is based on Tina Moore's memoir, Bobby Moore: By The Person Who Knew Him Best.
Executive producer Kieran Roberts commented last year: "Most people will know the story of Bobby Moore's achievements as captain of club and country – the only Englishman ever to lift the football World Cup. Far fewer will know the story of his life with Tina  – a love story every bit as dramatic and epic as Bobby's exploits on the pitch. We are thrilled to be dramatising Tina and Bobby's amazing story for ITV."
Are you looking forward to Tina and Bobby? Let us know below…