There is a rule stating all reviews of The Go-Between have to quote the opening line: "The past is a foreign country: they do things differently there."
BBC One's recent adaptation of L.P. Hartley's novel follows form and begins with Jim Broadbent sat on a train, reminiscing about the year 1900, when he was a young boy named Leo Colston, about to spend the summer at the home of his very wealthy school friend Marcus Maudsley. The action cuts to the young actor (Jack Hollington) who has the central task of telling us about the foreign country that is the turn of last century…
Young Leo is a boy from a poor family injected into wealthy society to allow us an outsider's perspective. There is much reflecting on class boundary but the main story is the lust between Marcus' beautiful and wilful sister, Marian (Joanna Vanderham), and farm worker Ted Burgess (Ben Batt).
Leo is thirteen years old though looks younger and is taken under Marian's wing as a project – and also to act as a messenger (the titular go-between) passing notes allowing her to make liaisons with her lover. Leo also gets to know Ted, though the relationship has complexities – Leo is conscious something is going and realises it is to do with "spooning", even if he doesn't know what it is. Ted acts as a replacement father and tries (badly) to explain matters of the heart, and the mysteries of spooning.
To make matters more complicated, the family want Marian to marry the wealthy and disfigured war-hero Viscount Hugh Trimingham (Stephen Campbell Moore) and Marian's mother (played by Lesley Manville) struggles – and at times fails – to keep her temper in check. She knows something is going on with Marian, but – fearing the worst – doesn't actually believe it (at first).
The class-war elements are everywhere (the novel was published in 1953); Leo is used as a tool by both Marian and Ted, then treated with contempt by the mother when things go wrong. The poor chap is on the verge of adolescence, has a hopeless crush on Marian and just wishes he knew what was going on. This marks him out as more than just an Adrian Mole character – Leo at least knows something is going on, even if he doesn't quite know what.
This 90-minute TV adaptation has to trim a lot to fit the time, and this is to the detriment of Leo. We don't get much of his back-story, and several secondary characters are paper-thin. The photography and use of light are striking though and the novel's most expertly crafted moments are well realised.
Of the most important is a cricket match between the gentry and the commoners. Of course this culminates in an on-field battle between Ted and Viscount Hugh, with Leo taking part in a heroic moment that may be a bit incredible, but this is Leo's memory after all so we forgive.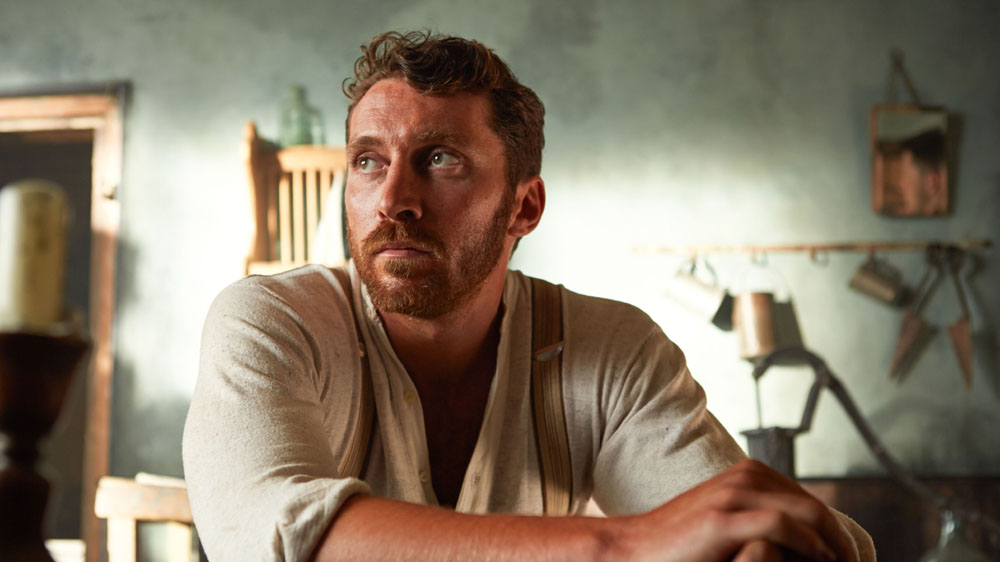 Matters end badly, and Leo leaves under a cloud with death and discord behind him. Cue the return to the present (or at least 1950) as Jim Broadbent's older Leo meets up with Vanessa Redgrave's older Marian. Even decades later she is shown as contemptuous, still wanting to manipulate Leo, still wanting him as a go-between. All very intense and true to life, where there are no final endings and some things never change.
As a piece of television, the casting for the 1950s characters (Broadbent and Redgrave) seems perhaps indulgent given how little time they have on screen, though Redgrave is perfect and even has a more than passing resemblance to Vanderham.
Along with the atmospheric recreation of the turn of last century, BBC One's adaptation also gives plenty of depth to the character of Marian's mother. Away from the confines of the book, Lesley Manville turns in a star performance with anguish and agony writ large on her face in way the viewer can catch as she casts knowing glances at her wayward daughter and Leo is oblivious to.
The direction of Pete Travis is spot on and, if you missed this when it was broadcast, it is still available on BBC iPlayer.

Aired at 8.30pm on Sunday 20 September on BBC One.
> Follow Tony Jones on Twitter.
Did you enjoy The Go-Between? Let us know below…