Daniel Craig shook the movie industry earlier this summer by telling producers of the James Bond movies that he would not be returning as the iconic British spy for a fourth outing.
The news has caused hysteria on the betting floor leading to a number of potential candidates for the vacant role.
Here, we take a look at the actors being tipped by the bookies to be in line to replace Craig as 007 for the next instalment of the James Bond franchise…
Aidan Turner
The current favourite with the bookmakers is the man who brought the eponymous Poldark back to the public's attention. Turner had garnered a stellar career over recent years by playing Kili in The Hobbit trilogy. He also became known to audiences for his role as Ruairi McGowan in The Clinic and John Mitchell in Being Human.
However, it was his performance as Ross Poldark that won the hearts and minds of the British public. More specifically the hearts of the female population. His brooding acting style made him an instant heart throb and the image of him topless working in the fields has become immortal. He has the tall and dark haired appearance that had been associated with Bond before Craig threw that stereotype out of the window. It is no surprise that Betfair are offering him at 1.80.
Tom Hiddleston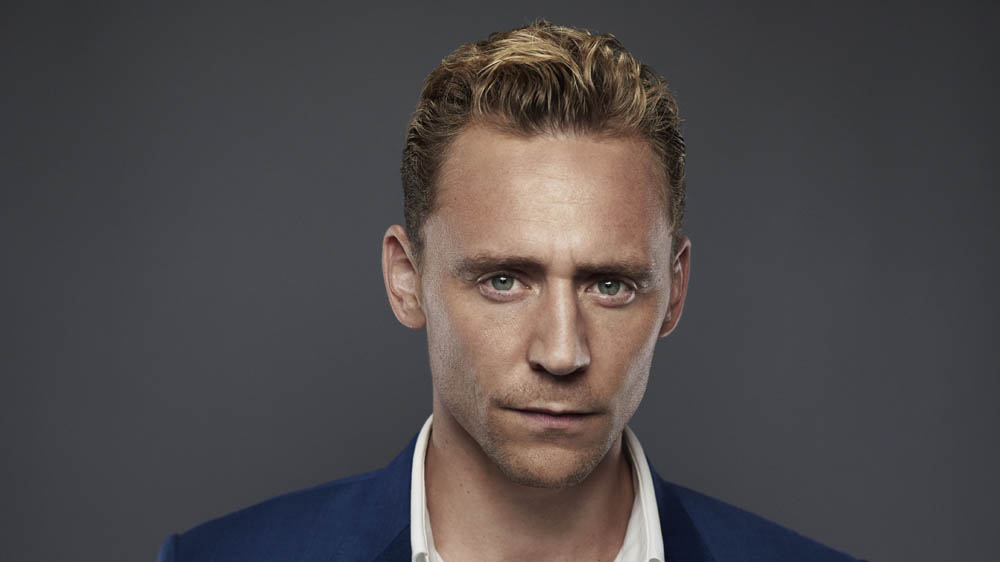 Hiddleston has only recently come into the mainstream of Hollywood movies after his turn as the evil Loki in the Marvel series of Thor. It made him a number one candidate to play a villian in future films and it seemed he might be set to be type cast in that role but then along came the game changer that was The Night Manager. Hiddleston's performance as Jonathan Pine in the espionage thriller mini-series on BBC set tongues wagging with the 35 year old instantly being linked to another spy role in the form of Bond.
It is a complete change of public opinion of Hiddleston who has earned his corn at all levels of television and film. He started his career back in 2001 with an outing as a Lord in The Life and Adventures of Nicholas Nickleby. He then made appearances in other productions such as Casualty, Wallander, and Return to Cranford before he got his big break in Thor. Hiddleston is priced at 4.50 with Betfair and if it doesn't go to Turner then Hiddleston appears to be a sure-fire bet.
Damian Lewis
If there is one British actor who has nailed the secret to success Stateside then that man is Damian Lewis. The 45 year old has been acting since 1993 but he really started to make it big when he played the role of Lieutenant Richard Winters in Band of Brothers back in 2001. It was a role that sparked a number of future roles in television.
Lewis later appeared in television shows including The Forsyte Saga, Colditz, Much Ado About Nothing, Life, Homeland, Wolf Hall, and, most recently, Billions. His versatile acting ability has earned him a lot of admirers with fans and producers within the industry. However, he has never managed to transfer his successful career in television to the movie industry.
His most memorable role coming in the 2003 film Dreamcatcher. In terms of appearance he is far from what a Bond is imagined to be but so was Craig. Lewis would be the leftfield choice but there is no doubting his acting ability. He is being offered at 11.00 with Ladbrokes.
Tom Hardy
One thing Craig can be credited for doing with the Bond franchise is turning the lead role into a grittier, hardened, and less cheesy character. It gave Bond an extra edge and made him feel a lot more real to fans of the franchise. If the series is to continue with portraying Bond in that manner then the one actor that stands out as ideal for the role is the highly-rated Hardy.
Hardy has seemingly been in the vast majority of major movies over the last few years. His acting career began in 2001 with a minor role in Band of Brothers. It was then a few years before he starred in the 2005 productions of Colditz and The Virgin Queen. He then earned huge praise for his role as Freddie in Martina Cole's The Take in 2009.
Hardy has gone on to star in huge movie productions such as Inception, Tinker Tailor Soldier Spy, Lawless, The Dark Knight Rises, and Mad Max: Fury Road since then. He has a wealth of experience and the raw edge needed to play this new era Bond. He is valued at 13.00 with Paddy Power but his name has never vanished from the talk linking him to Bond.
With many people eager to find out who the next Bond is going to be the gambling market has been set on fire in recent months. With different sites offering varying odds, lots of new gamblers are trying their hand at the market. However, no gambling site really knows who the next James Bond could be. If you are unsure about how odds work and want to find out more before placing a bet. Here is a great casino odds resource for UK residents. Find out all the top tips before placing a bet today!
Idris Elba
There is one man who has divided opinion over his name being linked to Bond and that is Elba. The argument has gone on for years. How can Bond be black when Shaft can't be white? It is a ridiculous question. Bond is simply a British spy who dices with death on a frequent basis.
Elba delivers the gritty persona in his acting that can make him a great Bond. His turn in The Wire showed that he can dig to the darkest depths to produce hardcore performances when needed. His performance as Luther in the BBC detective series of the same name only enhanced his reputation as one of the most compelling British actors of his generation.
He has also appeared and won praise in movies such as 28 Weeks Later, Thor, Pacific Rim, and Beasts of No Nation. He has experience in television and film. He is also an actor who could increase the US audience for the franchise. He might only be priced as 17.00 outsider with Paddy Power but if there is one man who would draw controversy and give the franchise a shot in the arm it needs then it could well be Elba.
A decision as to who will succeed Craig as 007 has yet to be made. A lot of betting interest has been placed on Turner. Hiddleston had appeared the shoe-in for the role with some bookies suspending betting on him being announced as the next Bond after his performance in The Night Manager but the speculation has since died down after he denied he had met with producers of the Bond franchise.
Other candidates for the role with the bookies include Jamie Bell, Michael Fassbender, and Henry Cavill but the odds suggest that the next Bond will come from the list of five potential actors above.