Following massive viewing figures for its return earlier his year – far beyond what Fox were likely hoping for – it's almost certain that The X-Files will be back for an eleventh season.
There's certainly plenty of life left in these characters and the mythology they dwell within. The revival had a lot of problems, but the willingness of those involved wasn't one of them, nor was the enthusiasm of David Duchovny and Gillian Anderson who gave their all for the six new episodes.
> Buy the complete Season 1-9 boxset on Amazon.
Mulder and Scully are beloved figures within popular culture. The universe of the show is rich and varied, complicated and terrifying. We all want to see more. But what might an eleventh season bring?
A more focused story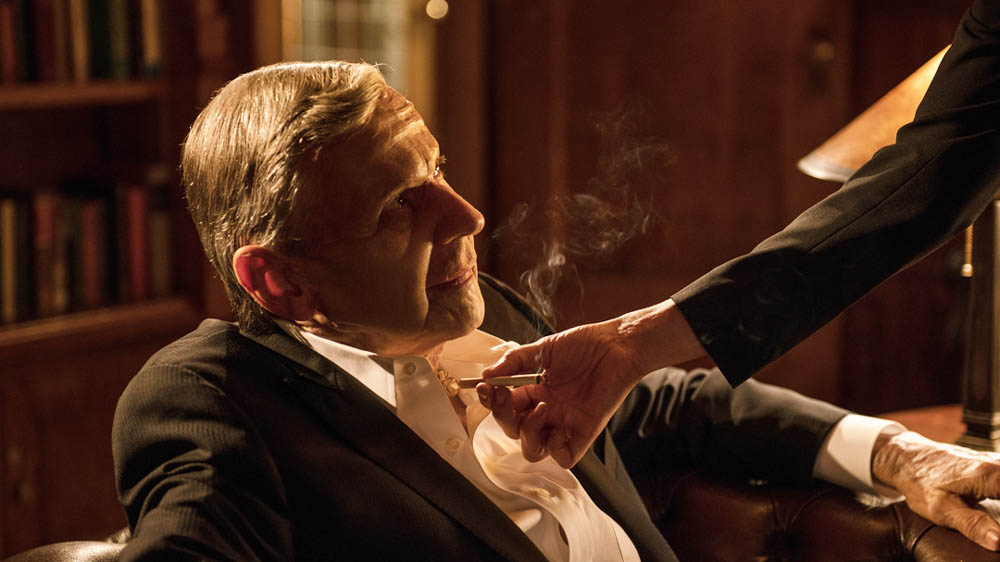 When news of the revival first hit, we were told it (inevitably) wouldn't be a full length 22+ episode season, but that was good news.
TV seasons longer than 13 episodes tend to be stuffed so full of bloat and filler that the better stuff is lost in the mix and everything ends up feeling average.
I'm sure a lot of us were expecting this limited series to tell one narrative over its 6 episodes, or to at the very least have an overarching plot throughout them all. It was later announced the new season would be a mixture of 'mythology' episodes, and all the aliens and governmental conspiracies that comes with, along with the more standard 'Monster of the Week' episodes.
With such a short run, however, this just didn't really work. At all.
If we were to have 6, or any other number, episodes that told a single story, much like Fox's other massive hit 24, we might be treated to some more cohesive storytelling. And something that feels like an actual resolution at the end.
No mythology at all
Of course, there is another option. Completely disregard everything I just said. No aliens. No Cigarette Smoking Man returning from the dead again.
The best episodes of The X-Files were never about aliens and the overblown conspiracy anyway. Imagine a season made up of entirely standalone episodes; new monsters, maybe revisit an old one or two. I'm sure we'd all like to see what Eugene Victor Tooms is up to these days.
Mulder and Scully chasing monsters in the dark, saving people. That's what we really want. My personal favourite of the revival was 'Home Again' and the Band Aid Man creature, because a good monster can be scary and make you think. I wanted to see more like that, or The Flukeman, or just more new nasty things lurking in the dark.
A more consistent tone
Part of the revival's biggest problem was the lack anything resembling consistency. The episodes seemed to be completely random, as if plucked from a full length season.
I get the need to demonstrate of all that the show can be – funny, scary, thoughtful etc. – but the Were Monster story sat in between two serious episodes and felt jarring. I'm not saying do a season of (or without) comedy episodes, but at least try and make it feel like we are watching the same show from week to week.
Nods to the past
It was great to see Skinner. We all love Skinner. But who was crying out to see Reyes one more time? Especially as she has now turned to the dark side for reasons unknown.
Why not check in with Doggett, a newer character who was actually liked by the fans, or The Lone Gunman? Their 30-second hallucination cameo was more unsatisfying than no appearance at all. I'd like the show to have new life and feel fresh but The X-Files relies on its past, the characters who made it what it was – it might have been nice to see more of them included.
A new beginning
I'm going to make a bold statement, given the show's history. Or maybe not so bold when you look back.
But Chris Carter needs to be kept as far away from his creation as possible, much like George Lucas being dismissed from the new Star Wars. Carter may have given birth to The X-Files but he was part of the reason it died its first death and he is by far the biggest reason the revival failed. His episodes were completely incoherent and brought out the worst this fantastic show has to offer. And don't get us started on that damned cliffhanger at the end…
Let James Wong or Darin Morgan take over as showrunner, and try getting Vince Gilligan back for an episode too.
Let's just hope, with some changes across the board, that Season 11 can be more satisfying.
(Worth mentioning, if you're a fan of the show and you weren't happy with the revival season, check out IDW's recent X-Files comic book series, as it has an intriguing take on the old mythology and tells some great new tales of the unexplained.)
> Buy the complete Season 1-9 boxset on Amazon.
What do you want to see in the next season? Let us know below…