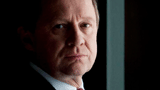 A new clip has been released for this week's episode of Spooks, in which Lucas North's past finally comes crashing down on him.
The episode airs at 9pm on Monday 1st November 2010.
In the clip, Lucas confesses his true identity to Harry – but who is the real Lucas North?