The BBC has released a set of promotional photos from the first episode of Jonathan Creek's new series.
> Buy the complete series boxset on Amazon.
Starring Alan Davies as Creek alongside Sarah Alexander as his wife, Polly, the comedy-drama returns to BBC One with the first of three new mysteries on Friday 28 February at 9pm.
In 'The Letters Of Septimus Noone', when a classic locked room novel is turned into a West End musical, one of its stars falls victim to a real-life 'impossible crime'.
The Mystery of the Yellow Room, based on a 19th-century story by Gaston Leroux, is currently thrilling London theatre audiences with its enticing blend of music, romance and sizzling Gothic melodrama. But events take a sinister turn one night when the show's glamorous singing sensation Juno Pirelli is found horribly stabbed inside a locked dressing room, from which no assailant could possibly have escaped. No weapon or any other evidence of an intruder can be found, nor any rational explanation for the victim's wounds.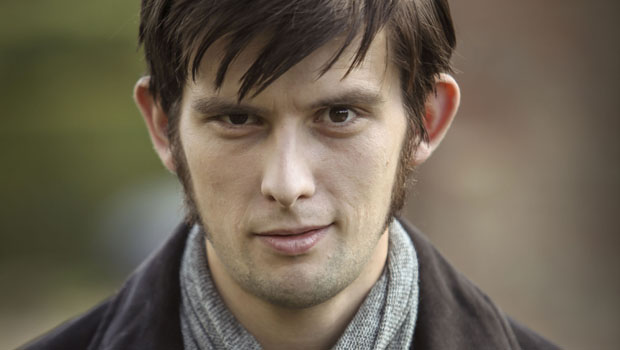 Watch the trailer for the 2010 special…
Are you looking forward to the new series? Let us know below…