A new set of images from the next episode of BBC One's The Musketeers have been unveiled.
Inspired by Alexandre Dumas's legendary characters, the ten-part adventure drama series continues at 9pm on Sunday 2 March on BBC One, starring Luke Pasqualino (Skins) as D'Artagnan, Santiago Cabrera (Merlin) as Aramis, Tom Burke (The Hour) as Athos, Howard Charles as Porthos and Doctor Who star Peter Capaldi as Cardinal Richelieu.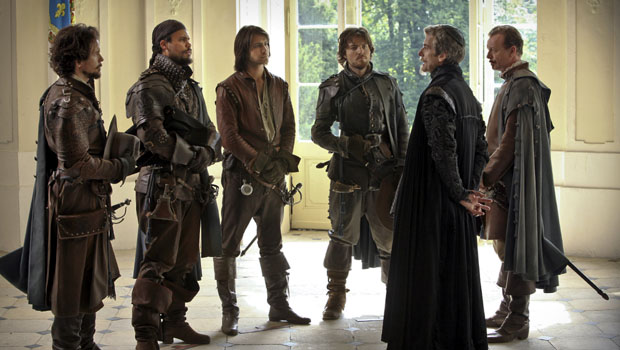 Episode 6 sees Aramis and d'Artagnan thwarted in their task to transport a young woman and her baby from a village outside Paris to the palace when armed men abduct her baby. They must find out who she is exactly and why anyone would go to such lengths to kidnap her son.
Meanwhile, the king's royal hunting party is disrupted by the sudden appearance of Louis' banished mother, Marie de Medici, seeking royal protection from an unknown assassin. The Musketeers must fight to protect both mother and baby while also loyally defending the throne.
> Order Series 1 on DVD on Amazon.
> Order Series 1 on Blu-ray on Amazon.
Are you looking forward to the episode? Let us know below…