When we started, five weeks back, nobody could progress on their journey because the train they were on was delayed.
Not so much leaves on the lines, but a small boy. That boy – Adam – is now running around the forest quite unhappily, being needled by his feral mother. That's not just a figure of speech; she literally sticks a pin in him. To make her point, one assumes.
One thing that is pretty safe to assume is that we've already met Adam's absent father, although Indian Summers might pull a late bait-and-switch when Alice's not-dead hubby rocks up, as he inevitably will. Elsewhere, the plot is idling its engines at the halfway point, while everyone is keeping their cards very close to their respective chests. It's all very frustrating.
Everyone appears to be getting pulled aside for 'private conversations' this week, which is rather sweetly naïve, since it suggests everybody thinks that their chats will remain secret.
Aarfrin can't even walk down the bazaar alongside his adoring girlfriend (wait, what do you mean, which one?) without his every movement being reported back to his mother. Finally he snaps at his family: it's not their life, it's his. His mother is mollified, his sister bridles: who is he to think that his life is important. Meanwhile, dad curls up in bed like a depressed teenager. Maybe he knows how this sort of thing turns out.
Tensions are high everywhere, in fact: suddenly, upcoming nuptials have been announced. Ralph and Madeline are throwing an engagement party in which everybody gets to play dress up, which is appropriate for a drama in which nobody is what they seem.
'You are fond of the girl, Ralph?' Cynthia asks almost as an afterthought. Ralph doesn't answer, clearly with a great deal of forethought. For him, it's a grand chance to play Grand Vizier: wanting to undermine the burgeoning power of Congress, he reaches out to take the hand (literally) of the untouchables. That lower caste is here represented by Dr Kamble, played by guest player Sanjeev Bhaskar, with a quiet, resigned grace: a man used to broken promises.
'You have been here 100 years,' he remarks pleasantly to Ralph, in the tone you'd usually reserve for discussing cucumber sandwiches. 'Why after all these years do you wish to help?'
Alice and Leena are negotiating their way through their initial coolness with each other to develop what appears to be a warm, teasing friendship. They haven't quite worked out that they have a common enemy in Sarah, who is using her knowledge of Alice's marital status to do some negotiations of her own: most reception dinners have some power play on name placards, and she's determined to get herself at the head table. Alice concedes, though that may be less out of fear of Sarah's waspish tongue, and more of a desire to see her departing back.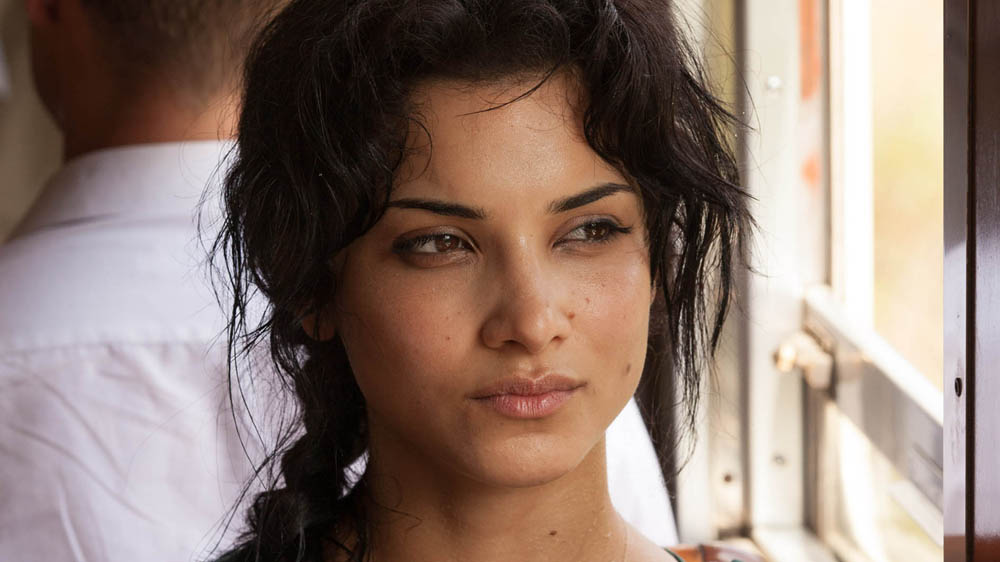 Meanwhile, Alice is quick to admonish Aafrin: she doesn't appreciate being put in a position where she is set against her brother. They spend so much time occupying space that would be better served by the pair of them tearing off each other's clothes that when the moment comes, it's like a firework going off.
That might surprise Ralph's new wife-to-be Madeline, who visibly wrinkles in confusion as her fiancé affectionately plays with his sister's hair in a manner that's not purely sibling. Sure, Maddie has had all the hot and loud sex (this is why she's suddenly getting married), but Mr Whelan has never given her as much carefully contained attention as he does his sister.
Wait, that couldn't be the real reason why they share a surname, could it? Alice's husband is due a big arrival anytime soon, and that would be just the sort of far-fetched shock that could really deliver after weeks of slow burn.
Aired at 9pm on Sunday 15 March 2015 on Channel 4.
> Order Indian Summers on DVD on Amazon.
What did you think of the episode? Let us know below…