As the final season of ITV's Mr Selfridge almost reaches its midway point, the action is moved from the London store to the glamour of Biarritz, France, where Harry has whisked away the main UK press (and the troublesome Dolly Sisters) to impress them over the launch of his new stores.
Gorgeous aerial camera work, sweeping us into the beautiful coastal scenery of 1920s France starts the episode off on a high. Director Bill Anderson does a great job here with the lives of Selfridges' employees, being further contrasted between the bustle of Paris and the relative calm of the store which adds a notable spark to the storytelling.
"You know how I deal with debts? First I ask nicely…then I don't."
The weight of Harry's ever increasing gambling debts is starting to bleed into the lives of those around him. Violette is gone, his relationship with Gordon is strained and he even isolates Frank (Samuel West) after he confronts him angrily over having sex with a gossip columnist in Paris (Joanna Tobin).
The real life negative influence of the Dolly Sisters is well played here too. Spoiled and childish, the girls destructive partying is undermining Harry's professional success.
"They have a certain way over there. They know what they want and they seek it out with all their heart. They don't feel shame or embarrassed. People respect that. They all it moxy."
The return of Sherlock star Amanda Abbington as Josie Mardle is very welcome, both because she works so well with Tim Goodman-Hill but also because something feels missing from Mr Selfridge in the episodes she's absent from. Even in a handful of scenes her presence is very much felt here; her tea with Kitty scene and her scenes with Goodman-Hill all being captivating.
It's an episode where the flair and glamour is really just a colourful backdrop for some much stronger, character driven moments, such as Miss Mardle's return or Harry and Mae's beachfront confrontation.
"Noise and colour and sex and laughter. They drown out an awful lot. But in the end it all goes and what are you left with? Friends…and family. Make it up with Gordon, he's your son."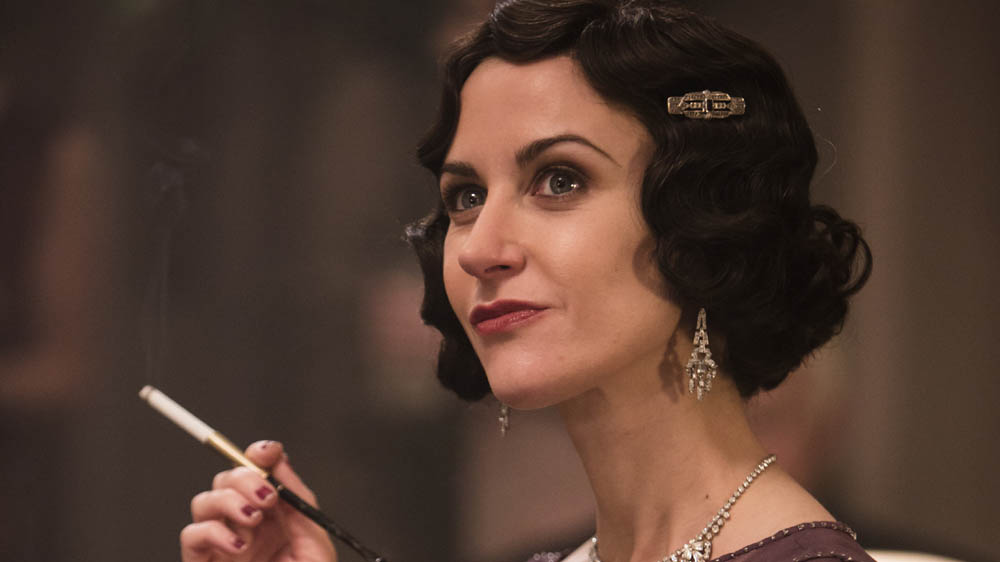 It isn't till these scenes that you realise how Mr Selfridge has missed Katherine Kelly's Lady Mae, in the same way they miss Frances O'Connor's Rose Selfridge: Harry needs that commanding female presence to steer him in the right direction. Kelly is also given further development with her relationship with Jimmy (Sacha Dhawan) progressing and it's nice to see her happy for once, given the grief she suffered with Lord Loxley.
At this point, the stories have been set in motion for the remainder of the season which will no doubt focus on the fallout from both Harry's debts and his toxic relationship with the Dolly Sisters, both of which played a hand in the downfall of the real Harry Selfridge.
The show seems to be on a roll though, as this episode maintains the quality we've come to expect from ITV's lavish period drama.
Aired at 9pm on Friday 29 January 2016 on ITV.
> Buy the complete Season 1-3 box set on Amazon.
What did you think of this week's episode? Let us know below…