"Winter is coming."
Looking for present ideas for the Game of Thrones fan in your life this festive season? Well, you've come to the right place…
A Pop-up Guide to Westeros book
Inspired by the show's title sequence, Game of Thrones: A Pop-Up Guide to Westeros features stunning pop-up recreations of several key locations from the series, including the formidable castle of Winterfell, the lavish capital city King's Landing, and the Wall's stark majesty. All the pops are accompanied by insightful text that relays the rich history of the Seven Kingdoms and beyond.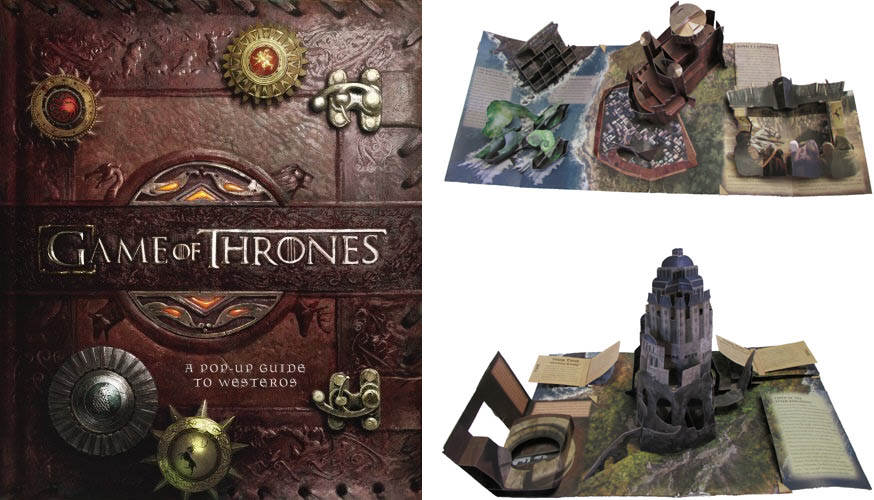 House sigil shot glasses set
Set of four officially licenced shot glasses, featuring the sigils and mottos of the great houses of Westereos; Stark, Targaryen, Lannister and Greyjoy.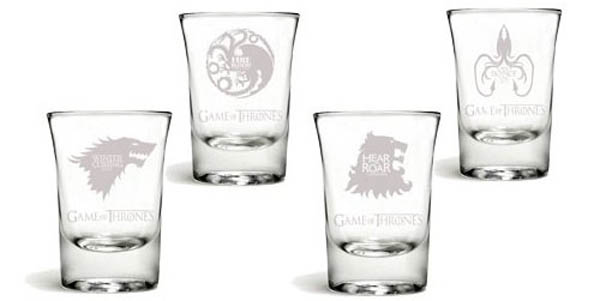 House Stark 'Winter is Coming' shoulder bag
Officially licensed shoulder bag with adjustable shoulder strap and 3 pockets inside, 2 of them with zip. Measures 36cm x 33cm x 9cm.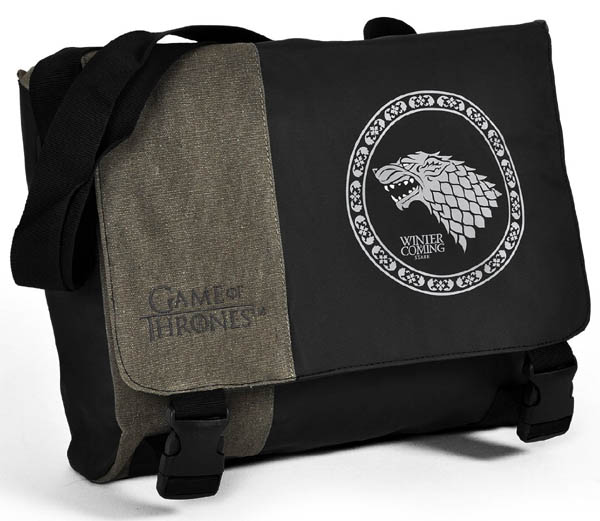 'Mr Tyrion' Mr Men-style t-shirt
Available in five different sizes.
'Sorry Ladies, I'm In The Night's Watch' t-shirt
Available in six different sizes.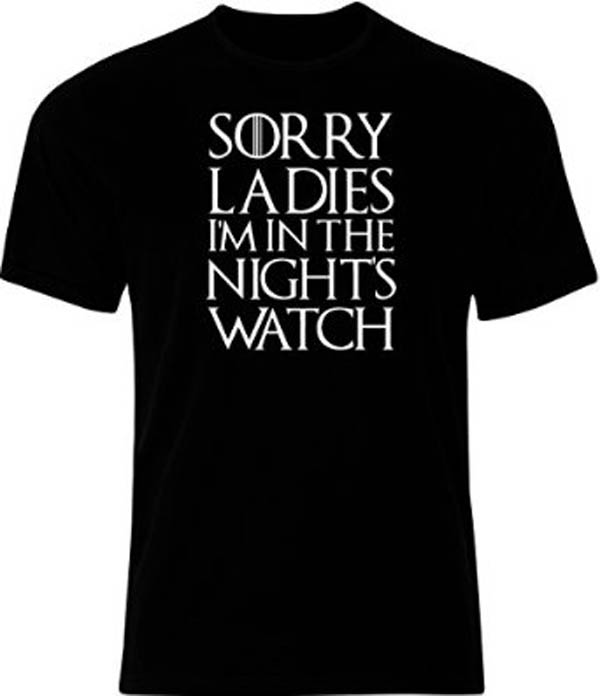 Season 4 soundtrack CD
Album featuring 22 tracks of Ramin Djawadi's music from the fourth season of Game of Thrones.
Map of The Known World jigsaw puzzle
1000-piece jigsaw puzzle depicting the famous Game of Thrones map of The Known World. The size of the finished jigsaw puzzle measures approximately 68cm x 48cm.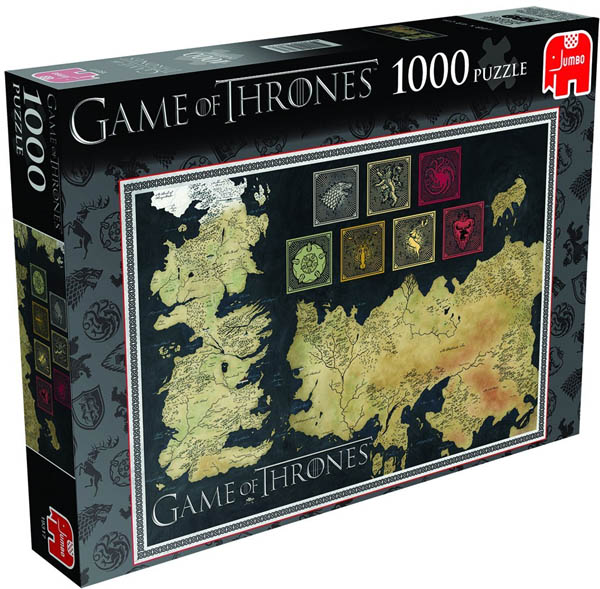 Daenerys Targaryen Pop! figure
Officially-licenced 3.75″ vinyl figure.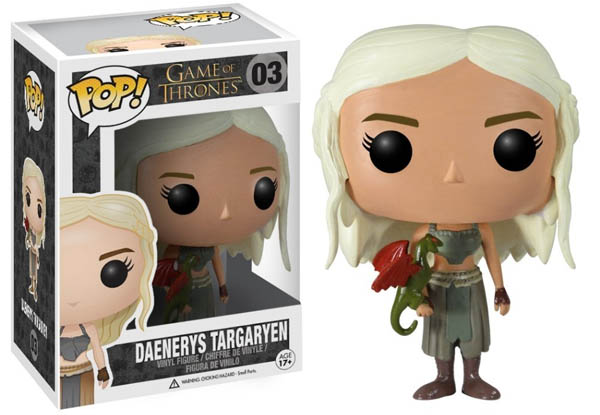 Complete Seasons 1-3 boxset on Blu-ray
15-disc boxset contains the first 30 episodes of Game of Thrones, plus special features.
Official 2015 calendar
House sigil coasters set
4 beautifully-designed drink coasters (4″ x 4″) with the Stark, Targaryen, Baratheon, and Lannister house sigils.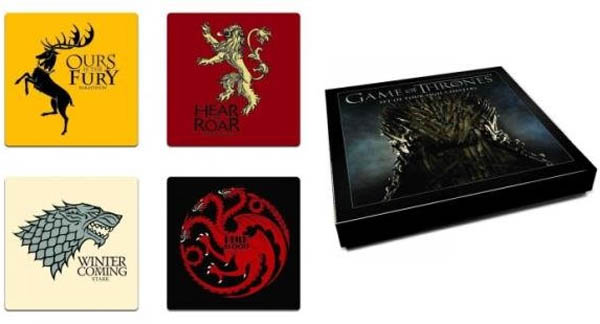 George R.R. Martin's A Song of Ice and Fire book collection
7-volume boxset contains A Game of Thrones, A Clash of Kings, A Storm of Swords, A Feast for Crows and A Dance with Dragons.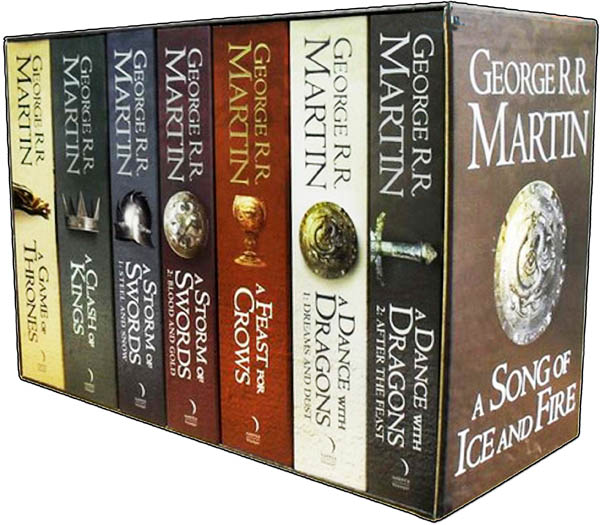 Inside HBO's Game of Thrones: Seasons 1-4 book

Official companion featuring hundreds of set photos, production and costume designs, storyboards and insider stories, plus interviews with key actors and crew members.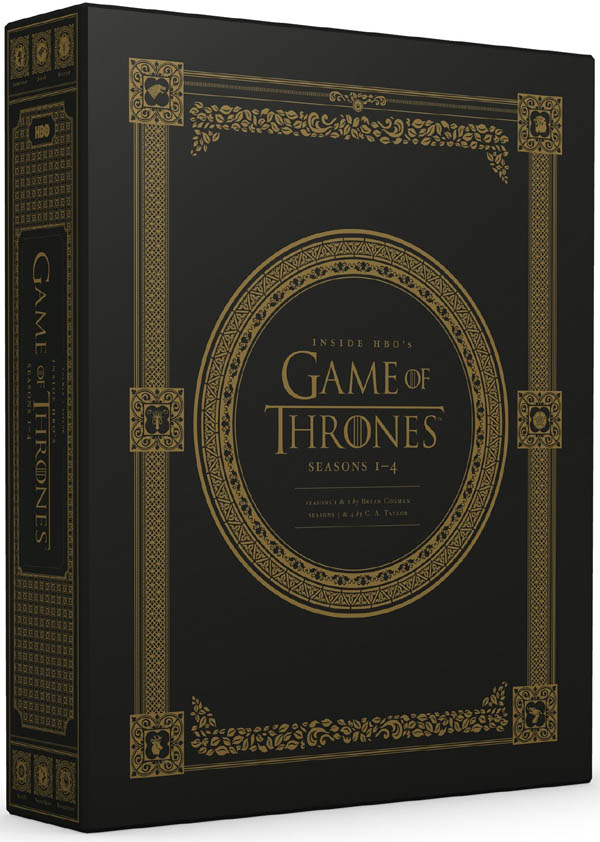 A Game of Thrones board game
3–6 players take command of the Great Houses of Westeros.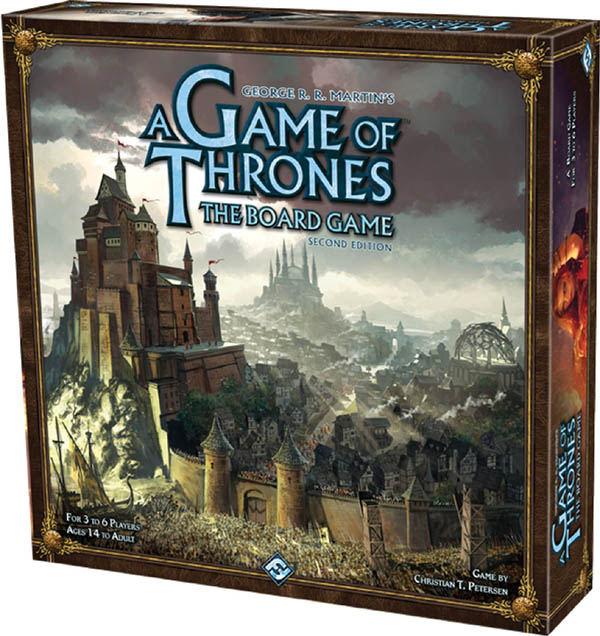 Playing cards set
Officially licensed deluxe playing cards set, featuring characters/scenes from the show.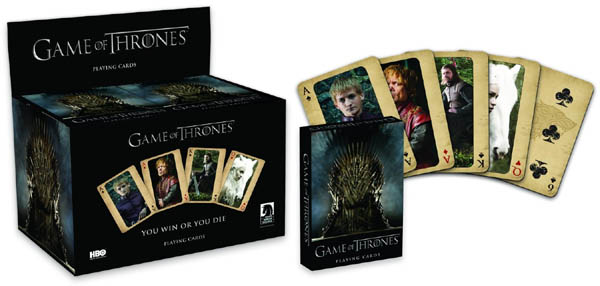 Living Language Dothraki: A Conversational Language Course
Learn the Dothraki language from Game of Thrones! Written by David J. Peterson, who developed the language for the show, Living Language Dothraki includes a 128-page language guide and a one-hour audio CD featuring over 200 words and phrases, grammar explanations, cultural notes, a dialogue, and exercises for reinforcement.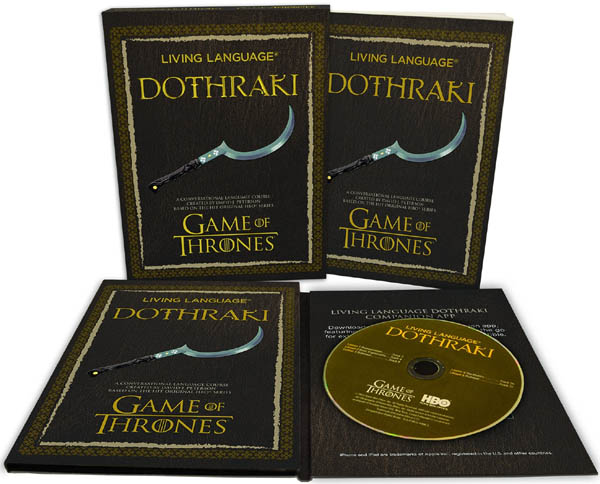 Season 3 on Blu-ray with limited edition dragon packaging
Boxset contains all 10 episodes from the third season, plus special features.
Puzzle of Westeros 4D cityscape puzzle
Loaded with information and fun facts about the Seven Kingdoms of Westeros. Contains 1,400 pieces.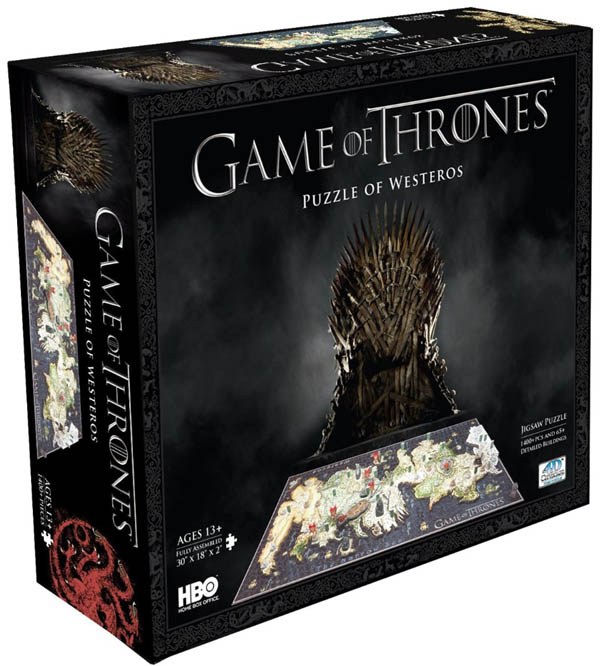 Which Game of Thrones goodies are you hoping for this Christmas? Let us know below…