Over the past decade, Spooks has relied on two elements; the strength of its stories and the ability of the actors to make you care about the characters, despite the numerous cast changes.
With the tenth and final series coming to BBC One next month, we've picked out the five characters that we think have made the biggest contribution to the success of the series…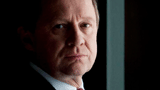 Sir Harry Pearce
(Peter Firth)
In a series where characters come and go, the viewer learns to accept that no one is safe – with the exception of Harry! It would be impossible to imagine Spooks without his calm, analytical presence. His main task is to ensure that as many of his people come back alive as possible, but what makes his character so special is the depth of feeling he displays for his team
Although his feelings rarely dictate his decisions, each death affects him deeply. At present, his position is under serious threat because of his decision to hand over the top secret Albany file to Lucas North.
Adam Carter
(Rupert Penry-Jones)
More than Tom Quinn who preceded him or Lucas North who succeeded him, Adam Carter was the section leader who nearly everyone would follow without question. He had good looks, bravery and charisma in abundance together with a ruthlessness that allowed him to put his colleagues in danger just to get a result.
His wife was killed on a mission and, for the rest of his time in MI5, his personal life disintegrated as his professional life went from strength to strength.  His time finally ran out when he was killed by the blast from a booby trapped car that he had driven to safety.
Lucas North
(Richard Armitage)
Surely the most ambiguous character in the show's recent history, Lucas North first appeared at The Grid after eight years in a Russian prison. Covered in gang tattoos and finding huge difficulty in adapting to life back in MI5, Lucas' eventual promotion to section leader was Harry's riskiest decision even at the time. He managed to win everyone over with his gambler's instinct and ability to think on his feet.
However, his past caught up with him spectacularly, when it turned out that he was an imposter. It was revealed that he had put his life on the line time after time to assuage the guilt of what he had done when he met the real Lucas North. His final confrontation with Harry Pearce on a rooftop was one of the most memorable series finales in the show's history.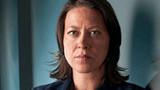 Ruth Evershed
(Nicola Walker)
When Ruth arrived at The Grid she was on secondment from GCHQ where she listened in to conversations in multiple languages. She agreed to stay and worked initially with the analysts Colin and Malcolm. However, Ruth wanted to prove herself in the field and occasionally went on operations using her linguistic skills and taking advantage of her unobtrusive nature.
Ruth left MI5 after being falsely accused of murder, but returned in Series 8 when Harry's life was put in danger. Ruth rejoined the team as if she had never been away, once more demonstrating that she is the glue that holds the team together. She and Harry have had an unrequited love for each other for many years, and it was that love which led Harry to betray his country by giving Lucas the Albany file.
Malcolm Wynn-Jones
(Hugh Simon)
The archetypal nerd, Malcolm was an analyst of rare skill and intelligence. With asthma, a distrust of bravery and a tendency to quote Shakespeare he appeared to be ill-suited to the life of an MI5 operative. He did, however, contribute to the success of many missions with his quick thinking. Malcolm considered leaving when his best friend, and fellow analyst, Colin Wells was executed during an attempted coup.
However, Malcolm continued in the job, perhaps out of respect for Colin, but vowed to stay in front of the computer.  When he finally went into the field he had a gun pointed at his head by a rogue CIA agent who had kidnapped Ruth's stepson. In typical style he saved both of them by telling a story instead of using violence. He is now living with his mother in well deserved retirement.
Do you agree? Let us know your favourite Spooks character below…