It's been, as ever, a bit of a brutal year in TV land. Lots of scripted shows in both the UK and the US have been axed, and the following list featured programmes that have been ended this year, even whilst there's still fuel in their tank.
We've left out stuff that's naturally come to a close – we love you, Yonderland –and instead, here are the ones that got the chop. We'll try and keep this updated…
Dirk Gently's Holistic Detective Agency
2017 has drawn to a close with BBC America opting to bring Dirk Gently's Holistic Detective Agency to an end. The show has run for two seasons, but there will not be a third. Low ratings are said to be the reason why.
Difficult People
Flying under many people's radar, and with not much profile outside of the US, Difficult People has been brought to a close by Hulu. It ran for three seasons in all, and the general consensus was that this was one show far better than it's ever really been given credit for.
Zoo
CBS has pulled the plug on its minor summer hit, Zoo, after three seasons. The drama, following intelligent animals, had fallen prey to dropping ratings, and thus the plug was pulled.
Hooten & The Lady
A co-production between The CW and Sky 1, Ophelia Lovibond headlined this one alongside Michael Landes. Eight episodes were made for the show's first series, but the news that a second wouldn't be following came in August. The fun, escapist show will have to be content with just the one run.
 Class
The official confirmation came some time after everybody had worked out the show was gone, but BBC Three – off the back of poor ratings – elected not to go ahead with a second series of Doctor Who spin-off, Class. Hopefully, Big Finish can pick up the story it left behind, as things were left on something of a cliffhanger (giving nothing away…)
Sense8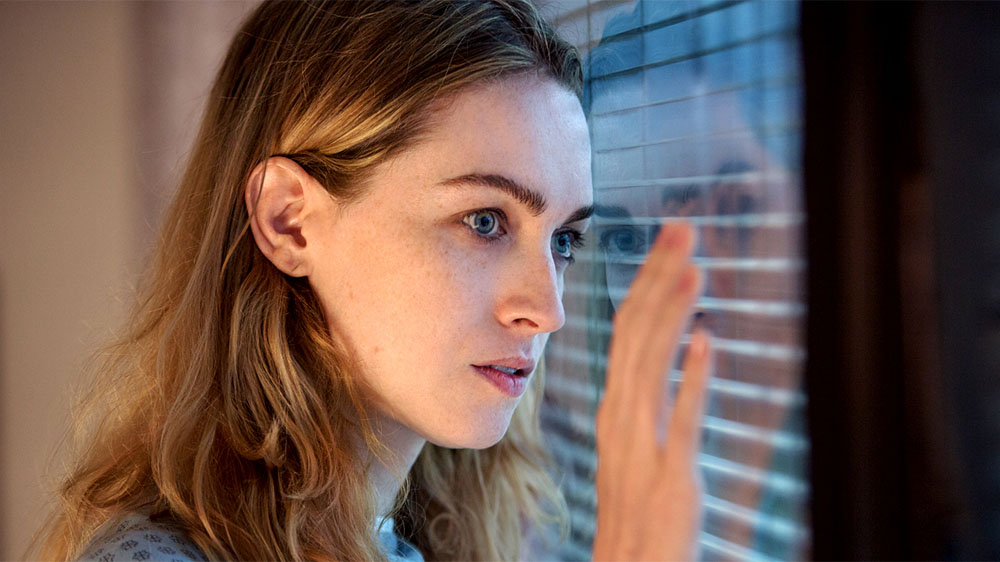 The Wachowskis' Netflix show comfortably became a cult hit off the back of its two seasons, that it'd be fair to say divided audiences. Netflix, though, decided to cut its losses after the second season, relenting slightly to allow a two hour wrap up extended episode to be produced. That should screen next year at some point. The show beyond that is dead, though.
Gypsy
Perhaps Netflix's most brutal cancellation of the year. Naomi Watts headlined new show Gypsy, that was canned less than two months after the first season had gone live. Netflix doesn't publish its rating figures, but it would be a fair guess that they weren't on the high side for this particular show…
The Get Down
A show that was hit by plenty of behind the scenes problems, and apparently landed Netflix with a $120m bill, The Get Down came from Moulin Rouge director Baz Luhrmann. He reportedly struggled with the show, and in the end, the first season premiered in two chunks, as opposed to Netflix's usual strategy of allowing people to binge the lot in one go. When ratings were reported to be underwhelming, it didn't sound like the trickiest decision from Netflix to pull out of this one.
Girlboss
Netflix chopped comedy series Girlboss after a single season. The show, based on the life of Sophia Amoruso, didn't really catch on with audiences, and two months after it launched in April, the plug was pulled.
Will
TNT pulled the plug fairly quickly on Will, a series set around the life of a young William Shakespeare. Clearly all concerned hadn't seen the terrific comedy Bill. Nonetheless, Will fell victim to very low viewing figures, and a high production cost. The axe sounded like it came quite quickly.
24: Legacy
Fox's attempts to make a series of 24 without Kiefer Sutherland's Jack Bauer was a noble one. But whilst new star Corey Hawkins received good notices, the show never really captured 24 at its peak. Audience figures reflected that, and thus Fox pulled the plug after one season. It's believed to be figuring out a new direction for the 24 franchise.
Count Arthur Strong
The terrific sitcom Count Arthur Strong, from Graham Linehan and Steve Delaney, got the bullet from the BBC after its third series. The show still had room to run, but it never gave the BBC the ratings it was looking for. After trying the programme in a prime time slot and it still not earning mass enough appeal, the BBC opted against series four.
Sleepy Hollow
After four seasons, Fox cancelled Sleepy Hollow back in May. It was lucky to get that far, with many fans feeling its fate was sealed at the end of season three, when Nicole Beharie – one of Sleepy Hollow's leads – left the show. Season four was a reboot of sorts, but it didn't win over fans. Fox cut its losses in May, and ended the show.
Scream Queens
Talking of Fox, it also backed Scream Queens, from Glee creator Ryan Murphy. The numbers for the show weren't too good, though, but also, there was a feeling that it had finished telling the story it wanted to tell. The show was confirmed to be over last spring.
Frequency
Based on the solid 2000 movie, Frequency ran for a season on The CW in the US, coming to an end in January 2017. Its ratings were quite poor, though, and the network opted to try its luck elsewhere.
No Tomorrow
Also from The CW, No Tomorrow is a show with very little profile in the UK, and not much more in America. A romantic comedy, The CW again decided that ratings were nowhere near enough to demand a second season.
Quarry
Another show we had barely a whisper of in the UK, crime drama Quarry lasted but eight episodes. In its case, its ratings were actually pretty decent, but its parent network – Cinemax – looks like it's moving away from the genre a little. Hence, Quarry's fate was sealed.
Son Of Zorn
Ambition was not in short supply for Fox's hybrid of live action and animation, in Son Of Zorn. The comedy series, which drew on He-Man and Thundercats influences, lost three quarters of its audience across its opening season. Its cancellation was confirmed in May.
Making History
Another Fox comedy show that's lasted just one season, this one was a time-travel programme that initially earned a 13 episode order. Its fate looked wobbly when that order was cut down to nine after poor initial ratings. The axe came in May.
Powerless
A sitcom set in a world inhabited by DC Comics heroes, Powerless was not the hit that NBC was hoping for. It delayed the broadcast of the last two episodes from the first season, and then cancelled the show entire. Not the cheapest show to make, either. The axe fell in May.
APB
Another cop show bites the dust. This one, from Fox, was a high-tech police procedural that debuted back in February. 12 episodes were made, with the final episode earning the show its lowest ratings. That didn't help, and Fox nixed the show.
The Blacklist Redemption
We only got one eight-episode season of NBC's The Blacklist spin-off, The Blacklist: Redemption. After that, the network had to decide whether to press ahead with more. It elected not to do so.
Prime Suspect 1973
The Prime Suspect prequel series, Prime Suspect 1973, was not a show that repeated the success of its parent. It was a good show too, and six episodes were screened, coming to a close in April. Two months later, the adventures of a younger Jane Tennison were at an end. ITV put out a statement declaring itself happy with the ratings and the show itself, but arguing "not every series can be recommissioned".
Time After Time
The film of Time After Time, from 1979, is really well worth digging out. A time travel drama following H G Wells against Jack The Ripper, it became a television series earlier this year. Five episodes in all were screened by ABC in the US though before the show was promptly axed. Ratings had been on the poor side.
Rosewood
Fox got two seasons out of the adventures of forensic crime investigator Dr Beaumont Rosewood. But after the season two finale of Rosewood, the network pulled the plug in May. There are no plans to continue the story elsewhere.
Emerald City
Inspired by The Wizard Of Oz, NBC had high hopes for its stylised Emerald City. Visually stunning, curiosity alone got it some decent initial ratings in America. But it lost nearly half of its audience by the end of its first ten episodes, and NBC opted to cut its losses back in May.
The Knick
It ran for two seasons, and picked up Emmy recognition too. But Cinemax still pulled the plug on The Knick earlier this year. It took some time for the cancellation to happen though. Season two concluded in December 2015, and the news that the show wasn't going forward only came in May of this year. A statement from the network read "we have decided to return Cinemax to its original primetime series fare of high-octane action dramas, many of which will be internationally co-produced". Cheaper, less-arty stuff then.
Outsiders
A corporate rebranding did for this one. It was a show put together by WGN America, who backed it for two reasonably successful seasons. Then it issued some newspeak: "we will be reallocating our resources to a more diverse programming strategy and to new structures, enabling us to expand both the quantity and breadth of content aired by WGN America. This move is designed to deliver even more value to our advertising and distribution partners".
Translation: Outsiders was cancelled.
Bloody Drive
Grindhouse-inspired Blood Drive got the axe from Syfy in the US after just one season. Creator James Roland got the news even before the final episode of the show had been screened. The show's initial ratings had been very strong, but dwindled as the run progressed.
Z: The Beginning Of Everything
Curious one, this. Amazon had already given the nod to a second season of the Christina Ricci-headlined Z: The Beginning Of Everything. But amidst reports that Amazon was cutting its investment on its own original shows, the decision was reverse. Around $7m had already apparently been spent on season two, which will now not see the light of day.
Dark Matter
One of Syfy's best science fiction shows in some time, Dark Matter had the plug pulled on it after three seasons. According to co-creator Joseph Mallozzi, the fact that the programme was acquired, rather than developed directly, by Syfy may just have sealed its fate. A real pity.
The Last Tycoon
Amazon's hugely expensive drama, based on the F Scott Fitzgerald novel, had the plug pulled after just one season. Mixed reviews didn't help its fate, it seems. It got the bullet.