Misfits star Iwan Rheon joins the cast of BBC One's army drama Our Girl next month.
Written by Tony Grounds, the five-part series follows last year's one-off single drama, which starred EastEnders actress Lacey Turner as East London girl Molly Dawes, now a soldier in the Royal Army Medical Corps.
> Order Series 1 on DVD on Amazon.
Iwan Rheon (Game of Thrones, Vicious) stars as Smurf, a face from Molly's past that she'd rather forget.
Here Iwan chats about what's coming up in the new series…
Smurf is at the heart of the platoon – what can you tell us about him?
"Smurf is from Newport in South Wales and he's the golden boy of the section but he's very conflicted as he joined because of his twin brother's death in Afghanistan.
"The Captain of the platoon had dragged his body away so that the Taliban couldn't keep it as a trophy. It's a massive thing for him already that he's trying to live in his footsteps."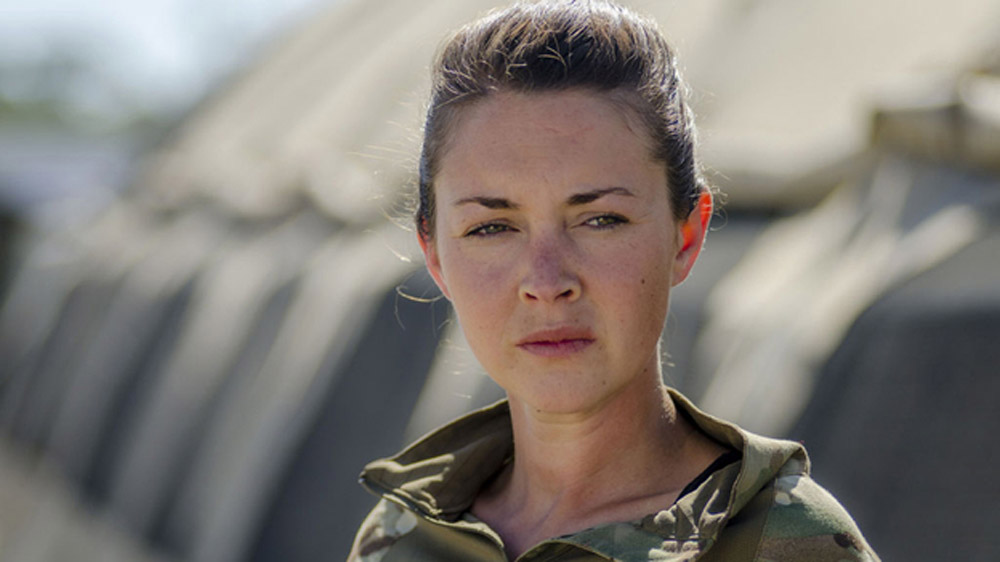 Two Section are a very close-knit platoon. What do they all mean to each other?
"They're a very close-knit platoon. I think you have to be when you're out there because everyone's got each other's back. You find the camaraderie between them, and there can be arguments and they can all tease each other and say anything really but it's all to get over how intense their job is.
"They need that kind of banter to get through it and that brings them all together. There's a deep love between them all and they look out for each other."
Molly soon becomes very important to Smurf. How does he feel about her?
"He completely falls in love with her and she saves his life so it's a massive thing for him. It starts off quite turbulent between them because they have met in the past but throughout the series they become very good friends and he falls in love with her."
How much training did you have to do before filming the series?
"We did two weeks – one week in the UK and one week in South Africa. It was more to get our heads around being soldiers and not civilians anymore. It's a completely different way of thinking and it was a great thing to do as it put as all on the same level.
"Everyone chipped in and got involved. We did a lot of drills at first like we were new recruits and learnt about Afghanistan, such as what's required of a solider out there and how difficult it is."
Has it made you look at what real soldiers do out there in a new light?
"It's so difficult; they're out there in immense heat and all this kit that weighs so much – we were only carrying half of what they would carry out on patrol. The only thing that was similar was the heat because in Africa it was super hot. I've got a lot of respect for the guys who are doing that every day. It's such a difficult job."
Did you enjoy the action scenes?
"Yes, we really enjoyed them. It was cool simulating a raid. It was really good fun. It was funny how all the stuff we'd learnt came into practice once we were put in that situation. We almost didn't need to be directed too much because we knew what we'd do. We were like a section. No one was told where to stand, everyone just assumed the position that you would."
There's a strong camaraderie among the platoon. Did it translate to the cast during your shoot in South Africa?
"Yes, it's an amazing thing as we pretty much worked and lived together for 10 weeks and everyone got on really well. It was a real pleasure and it made the job that we were a tight unit all the way through."
Watch the trailer…
Are you looking forward to the return of Our Girl? Let us know below…