A new set of images from the next episode of BBC One's The Musketeers have been unveiled.
Inspired by Alexandre Dumas's legendary characters, the ten-part adventure drama series continues at 9pm on Sunday 23 February on BBC One, starring Luke Pasqualino (Skins) as D'Artagnan, Santiago Cabrera (Merlin) as Aramis, Tom Burke (The Hour) as Athos, Howard Charles as Porthos and Doctor Who star Peter Capaldi as Cardinal Richelieu.
Episode 5 sees Porthos wake up from his drunken birthday celebrations with no memory of the night before; not unusual, except there's a dead body beside him… After being unjustly sentenced to death he's abducted to the dangerous Court of Miracles, the streets of his childhood.
> Order Series 1 on DVD on Amazon.
> Order Series 1 on Blu-ray on Amazon.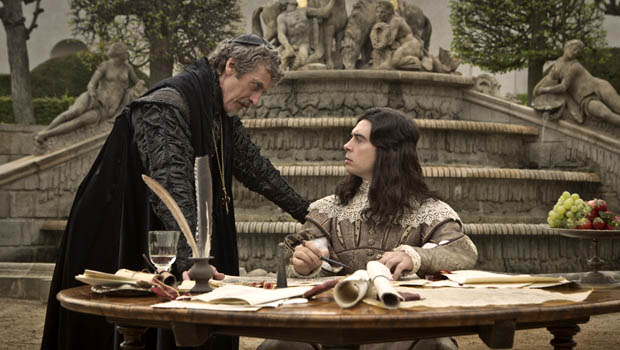 Watch the launch trailer…
Are you looking forward to the episode? Let us know below…