This makes us very, very happy.
We've known for a while that Richard Ayoade, probably best know as Moss from The IT Crowd, would be taking over Richard O'brien's role as host of adventure gameshow The Crystal Maze's return to Channel 4.
Today, however, we were afforded the first looks at him on set, in front of the crystal dome used in the show's final round – and we're really happy about it. Here it is… 
The show will be with us in June, apparently, and will see teams navigate the classic Aztec, Medieval, Industrial and Future zones of the maze. Within those areas they will, of course, face a range of skill, mystery, physical and mental challenges to win crystals that equate to time in the dome at the end.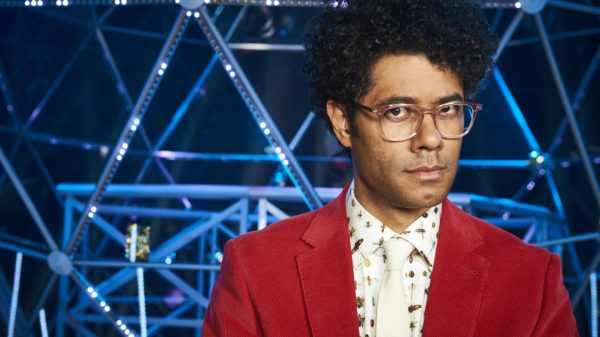 Channel 4 is also lining up a batch of celebrity specials in aid of Stand Up 2 Cancer, which we'll get to see later in the year.
James Dillon, the creator of the original maze's zones, has returned to the show's new incarnation to weave his production design magic and realise the tricky puzzles once again.
Really, though, its Ayoade's dry wit that could really make this worth watching – in the same way that O'brien was brilliant in the show's original run.