ITV has announced the commission of a new conspiracy thriller series from the makers of Happy Valley and Scott and Bailey.
Written by Bill Gallagher (The Paradise, Lark Rise to Candleford), Paranoid will star Indira Varma (Game of Thrones), Robert Glenister (Hustle), Neil Stuke (Silk), Lesley Sharp (Scott and Bailey) and Kevin Doyle (Downton Abbey).
Paranoid tells the story of a female GP who is murdered in a rural children's playground with an abundance of eyewitnesses. A group of detectives embark on what seems to be a straightforward murder investigation, but as they delve deeper into the case they are quickly drawn into the twists and turns of an ever-darkening mystery, which takes them unexpectedly across Europe.
The eight-part drama's cast also includes Dino Fetscher, Anjil Mohindra, Christiane Paul, Polly Walker, Michael Maloney, William Ash, John Duttine and Jason Done.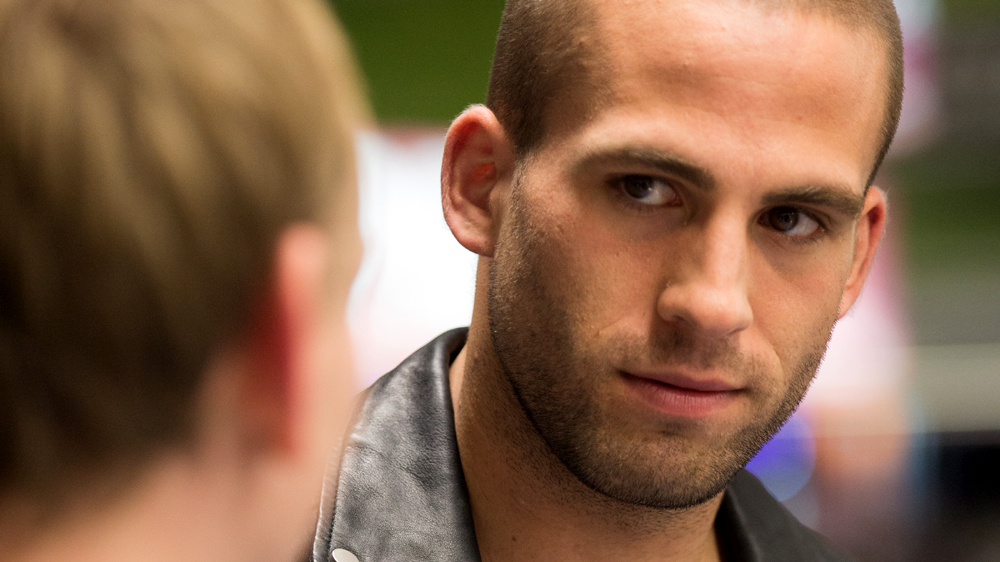 ITV's Director of Drama, Steve November commented: "Paranoid is a taut, compelling eight part series with all the hallmarks of a classic psychological thriller. Bill has written some incredibly well-defined characters who embark on a terrifying murder investigation as it becomes evident from the outset that malevolent forces are at play."
Executive producer Nicola Shindler said: "We're really excited to be working with Bill Gallagher again. He's created a conspiracy thriller the audience won't be able to look away from. It's edgy, suspenseful and hugely ambitious as filming takes place in Cheshire and Germany."
Producer Tom Sherry added: "Paranoid lays bare the human and emotional story of a group of detectives hell-bent on capturing a killer, but there are unexpected twists and turns every step of the way."
The official synopsis reads: "Set in Cheshire in the small fictional town of Marshwell, detectives Michael Niles (Neil Stuke), Nina Suresh (Indira Varma), Alec Wayfield (Dino Fetscher) and Bobby Day (Robert Glenister) begin to piece together what happened on the fateful morning Doctor Angela Benton took her three year old son Luke to the playground.
"Watching Luke play alongside other Mums and their toddlers, Angela is set upon and brutally stabbed by a man in a hoody whose face is covered from view.  His jerking head movements and disturbingly weird sounds became apparent moments before the attack, and eyewitness and local Garden Centre owner Lucy Cannonbury (Lesley Sharp) is keen to help the detectives.  With Lucy's version of events instantly ringing alarm bells with dedicated, compassionate cop Nina Suresh, fellow seasoned detective Bobby Day, is more willing to accept Lucy's account of Angela's tragic murder.
"As the investigation unfolds, Bobby is convinced someone is watching them when he catches sight of shadowy figures.  Bobby and his colleagues also begin to receive mysteriously worded notes from the 'Ghost Detective' helping them with insightful details about the case.
"The team soon tracks the main suspect to the flat he shares with his brother.  Jacob Appley suffers from psychopathic schizophrenia with OCD tendencies and the evidence is compelling.  But is he the killer they so desperately seek? All is clearly not what it seems and Alec obsesses about why Jacob would commit murder and then apparently kill himself.  Little do our heroes know they are on the precipice of a nightmare with this case taking them on a dangerous and beguiling journey across Europe which will inevitably wreak pain and havoc for all involved.  When in search of Angela's ex partner the investigation moves to Germany and we're introduced to detectives Linda Felber (Christiane Paul) and Walti Merian (Dominik Tiefenthaler) who work alongside the team from the Cheshire Police Force.
"At odds and wrestling with their own demons, Nina, Alec and Bobby, undoubtedly make a good team, but the dynamic becomes further complicated when spurned by her lover and feeling cheated, Nina, seizes the moment and unexpectedly leans in to kiss Alec.  Stunned by her actions Alec is quick to reciprocate. And even though he is many years younger than her, this relationship and passion takes them both by surprise. But can they overcome the many obstacles they face?  Will their kiss be the end of a potentially beautiful friendship? How complicated could this relationship become?  And what part will Alec's mother Monica (Polly Walker) play in trying to keep them apart."
Directed by Mark Tonderai (The Five), Paranoid starts filming in Cheshire, and Cologne and Dusseldorf in Germany, later this month.
Are you looking forward to Paranoid? Let us know below…