Once again BBC One's Victorian crime drama was beaten by Mr Selfridge, which saw 6.4m (27.2%) viewers tune in; but let's not forget that the ITV drama also benefits from the added viewers on the +1 channel.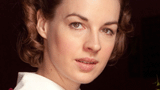 Unsurprisingly, the weekend's big hitter was Call the Midwife, which delivered 8.6m (33.3%) viewers for BBC One.
Channel 5's US import Person of Interest was only seen by 727k (2.8%) people this week. However, Saturday was a much better day for the channel as both NCIS and Law and Order: Criminal Intent both kept 1.1m crime lovers glued to their screens.
> Order Mr Selfridge on DVD on Amazon.
All data was supplied by Attentional, Digital Spy and The Guardian.
What did you enjoy on TV at the weekend? Let us know below…