This week's episode opened a fortnight on from the events of last week, with Catherine sat opposite a therapist being asked to recap what had led to her being in the session.
We could happily watch an entire episode of just Sarah Lancashire's character being dissected in an attempt to better understand her (what a bold piece of primetime TV that could be), but what transpired instead was just as satisfying.
Clare's fall off the wagon thankfully appears to have only been a blip, a one-off result of grieving a close friend. It's interesting to compare Clare to her sister in how they approach traumas differently – one will turn briefly to their vices whereas the other will bottle everything up. There's a definite feeling of a ticking time bomb in Catherine this week, particularly recounting the missed opportunity to avenge her daughter's death.
The sisters have gotten wind of the fact that Ryan's new teaching assistant Frances (aka Tommy Lee Royce's mole) has been asking the boy about his dad – we can't help but suspect that Frances is going to feel Catherine's wrath in the coming episodes.
It's hard to feel sympathy for a character that is trying to set herself up with a murderer, but watching him lie about who committed the first season's worst crimes shows just how skilled a manipulator he is. Just what is Frances's endgame here? There were suggestions of religious redemption this week, but is there more to it?
Speaking of manipulators, it looks like DS Wadsworth might get away with Vicky's murder if he can just hold it together. After throttling his mistress he burned down her flat, sexually assaulted her body with a broken bottle and dumped it in an abandoned building, the hallmarks of the murder of Tommy's mother.
The pathologist believes it's a serial killer but we think it's unlikely Wadwsorth is the serial killer (his nervousness in the pathology suite suggests he wouldn't have the stomach for it), but there's something about Downton Abbey star Kevin Doyle's haunting performance that suggest it's not outside the realms of possibility.
He's also in possession of Catherine's alibi for the night of the first murder – could Catherine be about to be set up for a crime she's already prime suspect in? Perhaps it's a good job he stood Ann up for the drink he'd invited her out for. Turns out his wife has also been having an affair, which led to some pretty horrid name-calling over the breakfast table.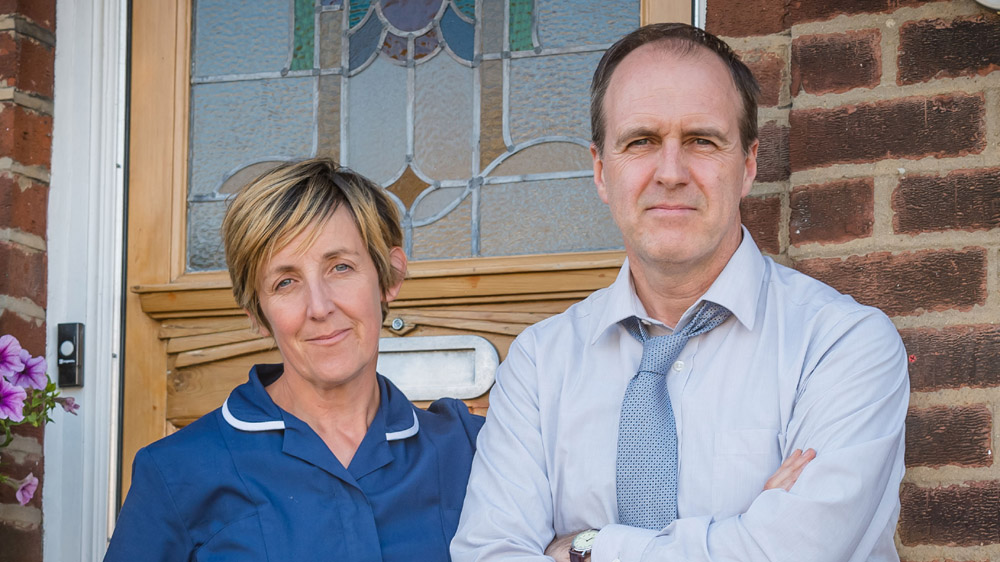 The people trafficking rears its ugly head again this week – the bloke Catherine tasered last week has been let out on bail but is quickly found by a nun hanging from a tree. Suicide or have the gang from Halifax come down the road to silence him once and for all?
It's not all doom and gloom – we laughed out loud as Catherine insisted she didn't have a nickname at work but then became desperate to find out what it was when she realised this wasn't the case. Miss Trunchbull is very fitting indeed.
Yet again, Sally Wainwright has crafted another episode that makes us sit on the edge of our seats.

Aired at 9pm on Tuesday 23 February 2016 on BBC One.
> Buy the complete Season 1-2 box set on Amazon.
What did you think of this week's episode? Let us know below…