With all of the main characters, old and new, highlighted in last week's dramatic Season 2 opener, this week's In the Club takes a more central look at Roanna (Hermione Norris) and Diane (Jill Halfpenny) as they deal with their own personal dramas.
"I suppose we all have to make choices in life sometimes. We just need to let go, stop putting pressure on ourselves and accept help."
Dev and Jasmin (Sacha Dhawan and Taj Atwal) decide to go through with the procedure to save one or more of the twins lives. However, it is a shame that after being such a key point in last week's story, the pair are reduced to a handful of, admittedly very moving, scenes. The scene where they see the babies through the surgical camera is particularly emotional.
Rosie is strangely absent from this episode, after her birth in the lift last week and even Katherine Parkinson's Kim is only given a handful of scenes to be present in. The issue with a large ensemble drama like this is that characters you may really like don't seem to get enough and, while the episode pays service to all concerned, this episode really belongs to Hermione Norris.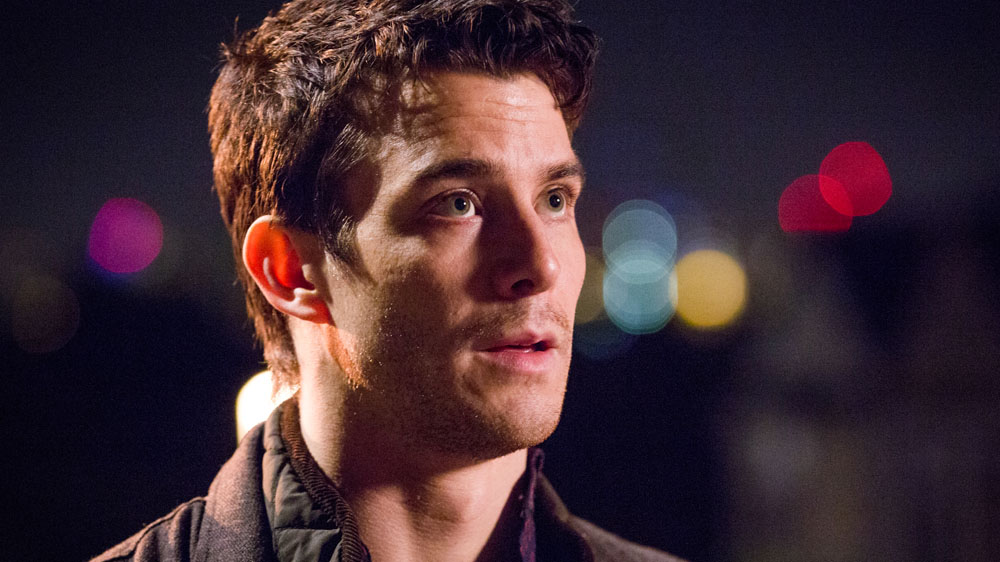 Roanna's story was always one that we were compelled to return to the second season for, given her obvious past with Simon's father Jonathan (Neil Pearson), and this is given real expansion here. Driven to distraction by their living situation, Roanna, Simon and baby Sonny are forced to move back in with Simon's parents.
Close proximity to her ex-lover makes things incredibly difficult for her and her inability to spill the beans about her past to Simon drives a wedge between them.
"You don't care if my baby eats or freezes. You're barely out of nappies yourself!"
My one major issue with this plot is that genuinely too much happens in the one episode to Norris' character. Not only does she spurn Jonathan, publicly fight with Simon (whose ex-lover Molly appears at the door conveniently, just as they move back in) but the reappearance of Roanna's ex husband Ray, with whom she shares a kiss, is a little much.
Not only is it a good few too many turns when certain other characters are given little or no development, but it makes Roanna seem unsympathetic by the episode's end. Her frustration up to this point we understood, but kissing her ex-husband takes her into unlikeable territory.
"Just remember whose womb this is!"
Shelly's story is developed slightly and the introduction of Andrew Buckley's character (also Andrew) as one of the unborn babies' gay dads provides some nice comedy in amongst the drama.
Vicky (Christine Bottomley) is given a great storyline too, when a mother dies in her care, post-birth, and the repercussions of any potential mistakes are raised. This is a storyline that I hope will showcase what an amazing actress Bottomley is, providing some real grit for her character over the forthcoming episodes.
Jill Halfpenny is also given more to do here as Diane, especially as Rick (Will Mellor) is released from prison. We have just scratched the surface of the couple's drama I think, with Diane telling people he's been working in New Zealand while she hid the fact she is a child minder from him in order to keep the house.
There is definitely more drama here to come, but for now it's nice to see one couple in this show whole and happy. I must say I also really like Dev and Rick's friendship, highlighted in this episode when Dev picks Rick up at the station. In a female-centric cast, this male bond is actually very endearing.
In the Club continues to give us engaging stories and performances but could perhaps find a little more balance in the characters' stories. Perhaps over the course of the season this will balance out, but this episode didn't feel as wholly developed for everyone concerned as last week's instalment.
Aired at 9pm on Tuesday 10 May 2016 on BBC One.
> Buy Season 1 on DVD on Amazon.
> Order Season 2 on DVD on Amazon.
What did you think of this week's episode? Let us know below…