Robbie and Gillian's big day has arrived.
Gillian has pre-wedding jitters, which is to be expected – especially when you're marrying the brother of your first husband, who you murdered. Nicola Walker is a perfectly tormented Yorkshire bride to be, leaving us guessing 'Will She or Won't She?'
It's a tried and tested formula for matrimonial matches in television land, but in true Last Tango style there's nothing tried or tested about Season 3's finale.
'Our Gillian' scrubs up very well even when she's not fully decided on whether she's even going to turn up. Robbie on the other hand is rough as nails. He's blaming it on the flu, Celia is blaming it on a hangover and, for the first time this season, we're siding with Celia.
As Gillian and Caroline depart from the farmhouse, we depart from the normal narrative structure we're used to. A series of flashbacks from Gillian's past couple of weeks as a singleton are played out in the back of Caroline's 4×4. It turns out Gillian's been up to no good – firstly with her young good-looking co-worker and then with jarring John. (Honestly Gillian, what IS that about?)
A literal rock in the road causes a puncture on top of the moors. There's no phone signal, no other traffic and lots of rain, what could possibly go wrong?
Caroline has to change a tyre (thankfully Gillian didn't have to do it, it's taken her 3 years to change the oil of her tractor), and whilst she's simultaneously jumping on an axel, breaking her Jimmy Choo heel and falling in horse manure, Gillian decides to break it to her that John's recent overly friendly behavior towards Greg was a misguided attempt to worm his way back in to Caroline's bed.
Why any of these women would ever trust John at face value is beyond me, but I am glad they do; he's just superbly funny to watch and despite his ulterior motives there's a lovely bromance brewing between him and Greg.
Finally arriving at the wedding, The Bride still isn't sure whether or not she's going to go through with it. Needing to clean the manure out of her eyes, Gillian tells Caroline her real worry is entering in to marriage on a lie, but as Caroline wisely advises "You can always get divorced after" and with sensibility on side at last it's time to say "I do". And, after the more than sickly vows, Robbie and Gillian are finally betrothed.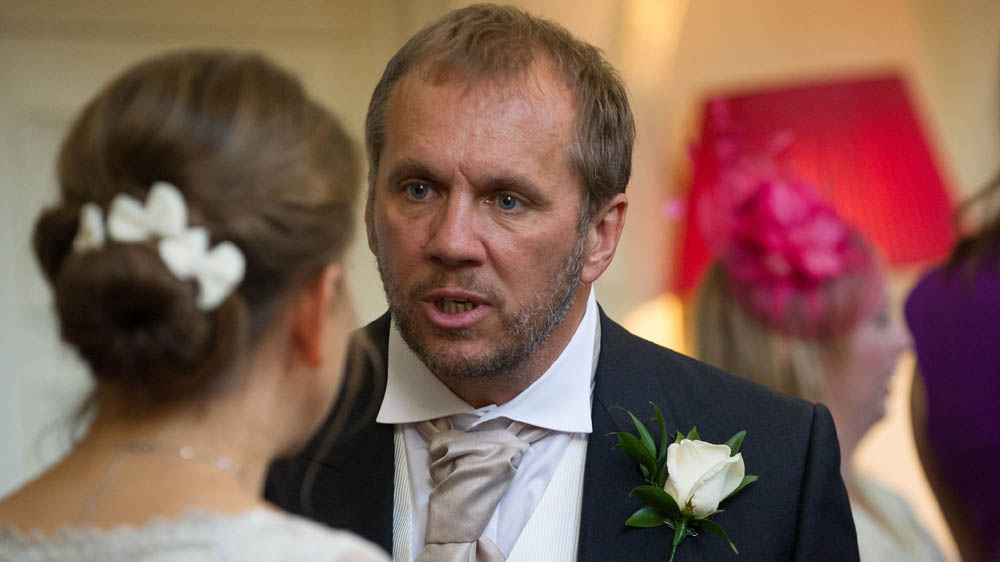 As love and wedding joy sparkles around, Kate pops up again from the afterlife. We all know what's coming… this is the last visit from the ghost of Wife passed. It feels like it's time for both us and Caroline, and with Greg and Flora in tow, I think Caroline will be alright
Season 3 is neatly all tied up… all except for Gary and Alan. Alan's not very keen to kiss and make up after Gary's public outing of his father's indiscretions. It seems all is lost between the pair until Celia tries to reason with Alan but, in a role reversal, he's not listening to her. Realising it's time to bring out the big guns, Celia reveals Gary had offered to upgrade their flights to Australia to First Class – and, as she rightly tells Alan, "You can't put a price on DVT".
So as Caroline and Flora jet off to New York, Gillian and Robbie head off on honeymoon and Alan and Celia settle down in first class, I can only hope that it's not too long before they head home and the tango continues.

Aired at 9pm on Sunday 1 February 2015 on BBC One.
> Order Season 3 on DVD on Amazon.
What did you think of the finale? Let us know below…