It's fair to say that BBC One's Love, Nina has been an up and down series
Across the five episodes I've grown increasingly fond of Nina, but it hasn't been plain sailing. Where the cast have been superb throughout, the production itself has veered awkwardly between charm and annoyance. Fortunately, Episode 5 allows the series to go out on a high note.
Things get off to a bad start for Nina when she prangs George's car and tries to conceal the truth – after arguing with George whether it's better to drive in bare feet or wearing shoes. After Joe and Max decide Malcolm is the culprit this leads to an awkward confrontation on his doorstep. As Nina's lies are revealed, Malcolm notes he can understand her position – 'it's straightforward lying for advantage.'
'You won't be 20 and cute forever, you know,' George tells Nina sardonically. She doesn't know what to do with her hapless nanny and Malcolm won't come round for his dinner any more. Furthermore, George hires Maria-Fernanda to be her cleaner and when Nina objects, George points out, 'you hate cleaning and you're absolutely useless at it.'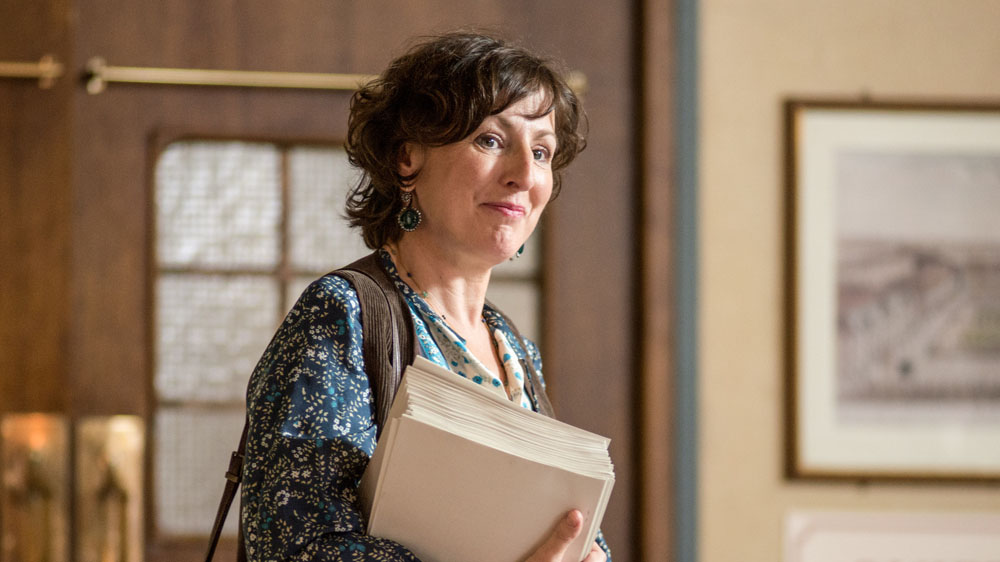 Typically, Nina makes a terrible impression on Maria-Fernanda when she assumes her English ability is limited. An exasperated George is left bemused when Nina explains the misunderstanding.
When Nina kills a wasp the action inadvertently leads her to find her missing Seamus Heaney book. Imbued with newfound confidence Nina brings a treacle tart around to Malcolm's as a peace offering and way of apology for the unfortunate apportion of blame. 'The tart will be served at number 55,' Nina tells Malcolm who later comes round for his dinner.
Nina wants everything to look nice for Maria-Fernanda but George believes their cleaner will see it as an act of war. When Maria-Fernanda walks in on Nina deliberately making a mess, she joins in on the action and continues creating more work before resigning and storming out leaving Nina alone to deal with this latest development. For Nina, things are starting to look very bad indeed.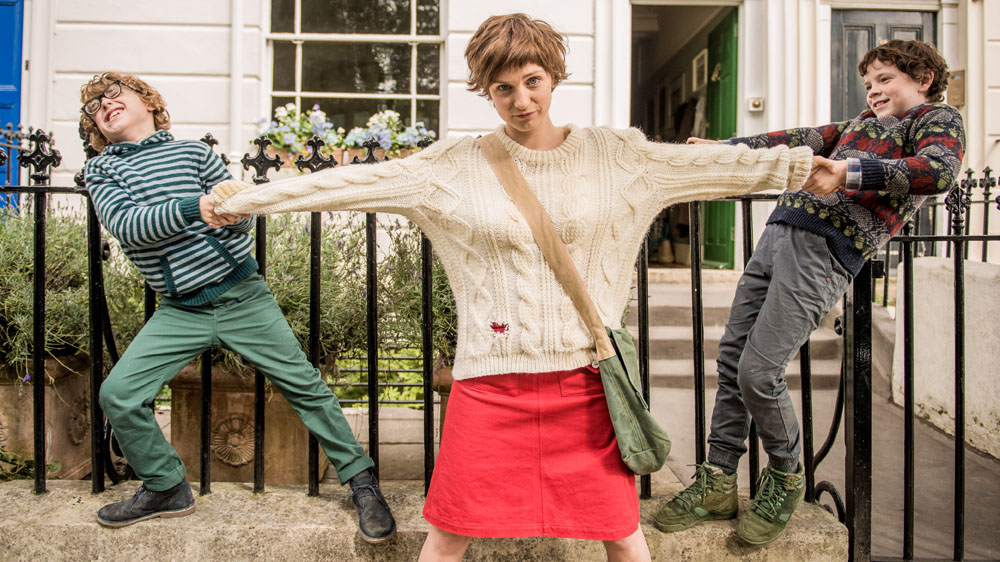 George observes Nina reading 'Oi Ref' to Joe and realises that despite Nina's general uselessness she's great with the kids and they've grown particularly attached to their nanny. So it's with George's usual display of deadpan wit that she counters Nina's offer of resignation: 'I resign, you stay. The garage called to say it's going to cost me 80 quid to repair the car, I have no cleaner and my nanny is an idiot. I think my position here is untenable, good luck.'
There's a certain degree of fondness behind George's determination that Nina should be 'less crap' but Nina gets to keep her job and she passes her exam with an E – the lowest pass grade – and she's still got Nunney too.
In the end it's not literature or cleverness or exams that matter – it's love. She may be utterly useless at most things but she makes the kids happy.

Aired at 9.30pm on Friday 17 June 2016 on BBC One.
> Order Love, Nina on DVD on Amazon.
What did you think of this week's episode? Let us know below…
> Follow Tobias Forrest on Twitter.