Although this fourth run of Luther is criminally short, no one could accuse writer Neil Cross of stinting on content.
Last week's first episode was a mind-boggling rush of introductions, deaths, departures and returns that saw DCI John Luther's perennial love interest Alice Morgan murdered off-screen, new arrival Theo Bloom blown up on-screen and the most unlikely serial killer in a show renowned for unlikely serial killers go on a gory spree of butchery and cannibalism.
There was also time for Luther to become a countryside recluse, re-join the Met, go on a lone wolf mission to find Alice's killer and chain an aging gangster to a radiator. To describe it as 'action-packed' would be an understatement and the concluding part of the story is even more eventful, exhilarating and unhinged.
Stephen Rose (John Heffernan) continues his anthropophagic rampage through London while Luther (Idris Elba) meets Megan Cantor (Laura Haddock), who claims the late Alice Morgan is speaking to her from beyond the grave. Psychic or charlatan? Even Luther isn't sure, because Megan knows things she shouldn't: details of a young boy's death back when Luther was new to the police force. A man was arrested for the murder but the youthful John L was convinced a girl named Stacey Bell was the real culprit.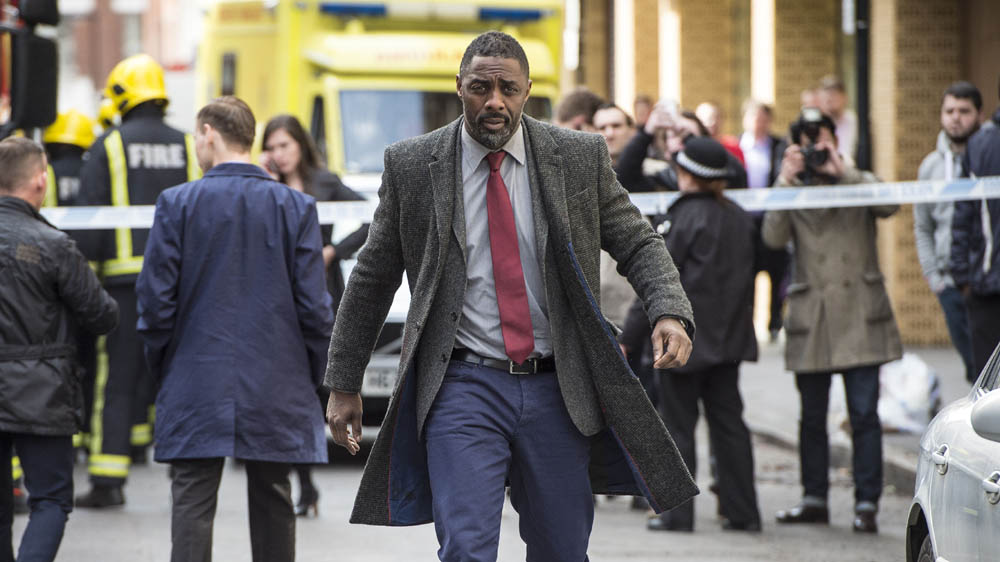 Luther tries to unravel the truth while simultaneously investigating the Rose murders, but his endeavours are further complicated by the homicidal attentions of London's criminal fraternity. Finally freed from his Terry Waite-style incarceration, veteran Islington mobster George Cornelius (Patrick Malahide) has put a price on his captor's head.
'You're a dead man walking,' Cornelius tells Luther with offhand but sincere brutality. 'Toodle-pip.' It's a minor role but Malahide attacks it with obvious relish, dominating his every scene with a charming mix of over-the-top bonhomie and polite savagery.
The entertainment value of his performance is matched by the scenes in which various criminals attempt to carry out the hit on Luther. Attacked by motorcycle riders, the detective uses a dustbin to fend them off; when another thug interrupts his pursuit of Stephen Rose, Luther brains him with a fire extinguisher and handcuffs him to a car door. (There's a brief but glorious moment of rueful acknowledgement when Luther returns to discover the thug has vanished – along with the door.)
Idris Elba's performances in these scenes are a masterwork of composure.
Coolness is a hallmark of Luther, but its defining characteristics – particularly in recent years – have been a mixture of suspense and absurdity. Even when Luther and DS Lane (Rose Leslie) reach Stephen Rose's bolthole – an abandoned hospital that is part Bedlam, part Hogwarts, all gothic staircases, clanking pipes and distant shrieks – but there remains an underlying sense of the ridiculous.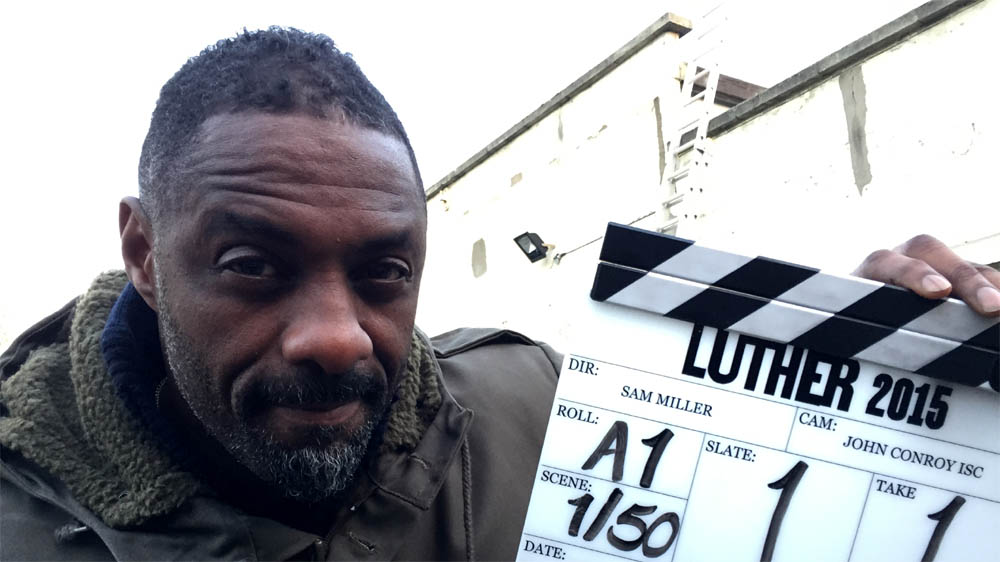 When Rose smears bloody lipstick across his face and shoves a trolley of rusty surgical equipment at Katharine Woodward (the ex-girlfriend he has taken prisoner) it's ghastly and silly at the same time. 'I want you back,' he hisses like a Dead Michael Jackson impersonator. Luther tries to talk the killer down but it's Lane who has the decisive word, popping up like a vengeful jack-in-the-box to shoot Rose dead. It's a suitably breathless and demented climax.
Sadly, the final end is a disappointment. Not in itself, because there's another excellent scene between Elba and Malahide ('Nice hat,' Luther says wryly of Cornelius's sub-Galloway headgear; 'Nice coat,' the gangster replies with a parenthetical nod to the fans) and the stunning revelation that it was Megan who killed Alice Morgan simply to get Luther to buck up and back on the job, but because of what follows: nothing.
If this was the beginning of a new run of episodes – even a truncated batch like last time around – Luther's warning to Megan that he'll be coming after her would be the perfect set up to the overarching theme of the season.
With nothing ahead but the vague promise of a Luther movie sometime in the distant future, it's an empty threat – and in a show traditionally crammed to bursting, emptiness is a let-down.

Aired at 9pm on Tuesday 22 December 2015 on BBC One.
> Buy the complete Season 1-3 box set on Amazon.
What did you think of tonight's episode? Let us know below…