After last week's introduction to the life of Lance Corporal Georgie Lane (Michelle Keegan) and her capture while on a humanitarian mission, the action kicks into high gear almost immediately.
But can the episode maintain the pace?
"Has anyone got eyes on Lane?"
Georgie's capture by terrorists at the end of last week's episode throws us straight into the action as she is held hostage as a bargaining tool, but is reunited with Kicki (Anna Tenta).  Her capture means that Special Forces are called in to help rescue her. A mission made all the more intense when the officer in charge of the rescue mission is her ex-fiancé, Elvis (Luke Pasqualino).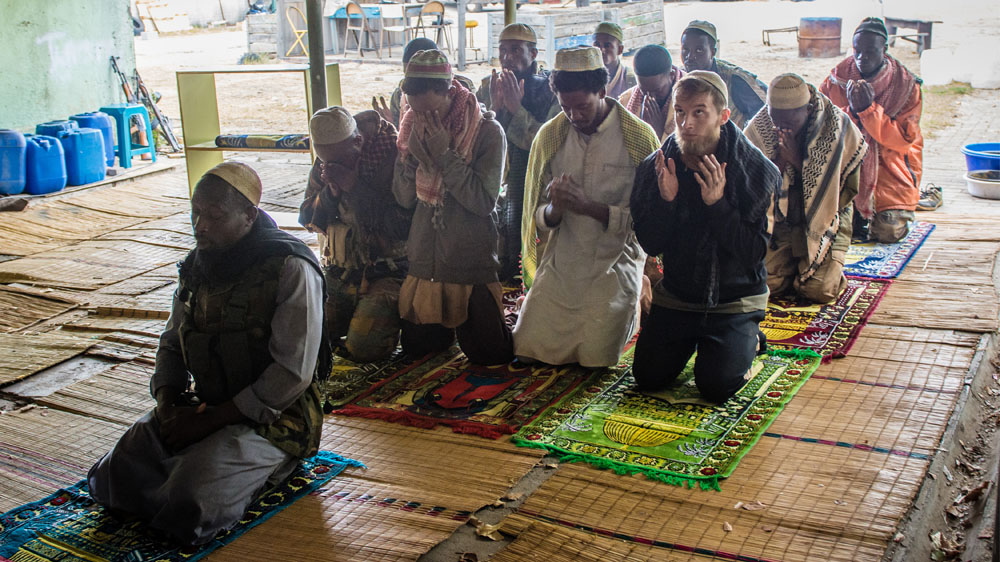 This is a very technically pleasing episode. The musical score is subtle yet cinematic and aids the sparkling direction from Jan Matthys well.  The supporting artists are also very strong here. However, despite the sense of urgency the episode tries to create, it seems to fall flat in places and doesn't have the necessary impact that we were hoping it would.
That said, there is a lot to like here. While Michelle Keegan is slowly coming into her own as Georgie, the most compelling (and ultimately tragic) story is that of Kicki (Tenta). From the moment she recalls giving up love for a man, then losing him to war, her untimely death at the episode's end is sadly foreshadowed. Tenta is brilliant here, giving a performance of palpable fear and pain, with a death that is as heartbreaking as it is unnecessary.
"We have a Brit. That's how the world notices us."
Georgie's capture and attempts to escape make up the majority of the episode and Tony Grounds' script is peppered with intelligent and thought provoking insights: the infrared from the remote control, Georgie hiding her dog tags etc. All these little things build to create a really well structured and strong episode. Zaki being forced to kill Tenta as a rite of passage is harrowing, as is his subsequent death by the invading soldiers. The whole last act speaks as a metaphor to the futility of war, and does so very well.
"I will not let you down…or her, and you know that!"
Elvis' return is a strong, if predictable turn, but The Musketeers star Luke Pasqualino plays him just to the right side of cold. The closing moments of the episode, as Georgie recognises him and acknowledges this with a slap to the face is a welcome moment that speaks to the emotional drama their reunion will no doubt make in the remaining episodes.
With three episodes left we are no doubt going to centre it around the emotional fallout from Elvis and Georgie's hostile reunion. Perhaps this is the way to go, as Keegan's best scenes are the ones where she has to emote, rather than enrage (sadly she is more believable as a hostage than a soldier).
However, this episode has improved upon last week's and I remain interested to see where it will go next.

Aired at 9pm on Wednesday 14 September 2016 on BBC One.
Pre-order Season 2 on DVD on Amazon here.
Buy Season 1 on DVD on Amazon here.
What did you think of this week's episode? Let us know below…