In the final instalment of ITV's three-part thriller, the tension and excitement is really ramped up as Murdoch is forced to escape police custody and pair up with Jules one final time in order to find his kidnapped daughter, Lucy.
"Murdoch's not a criminal. He's done what he's done under duress."
Life on Mars star Philip Glenister is on scintillating form here as David Murdoch. His initial capture by the police allows for several key character development moments including his talk with Reinhardt (Rosie Cavaliero) and his aggressive altercation with Jules (Myanna Buring).
There is limited physical action in the episode from him, being substituted by some effective action sequences elsewhere; however, the strength of his performance is the subtle yet captivating emotional undercurrent he portrays in Murdoch.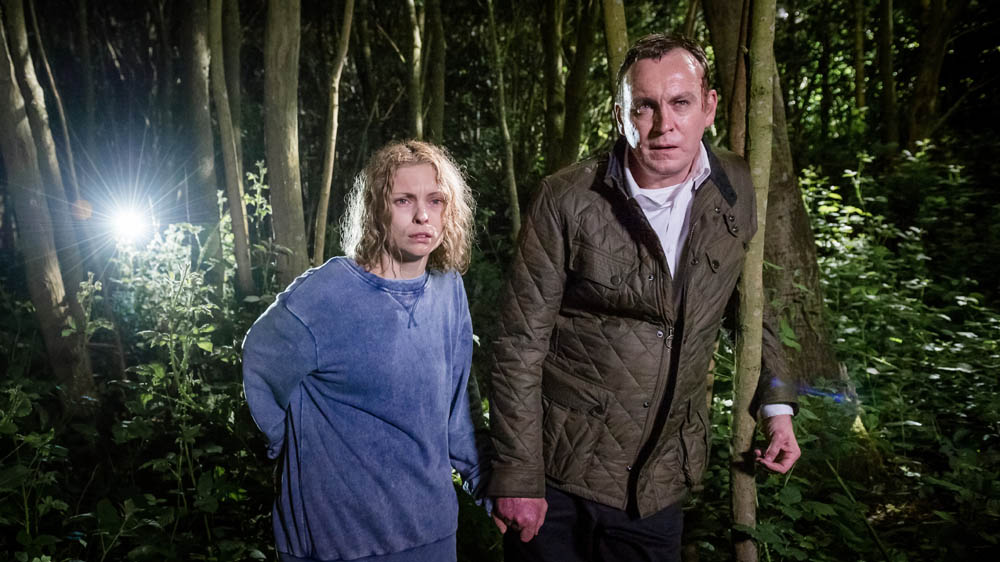 "It's you, isn't it? Everything. You got to Jeff… It's not Dan, Dan's just doing what you tell him to do."
Myanna Buring once again adds a lot of layers to Jules: sympathetic and scared one minute and opportunistic and aggressive the next. She does imbue Jules with enough grit to make her believable, but despite a strong start, her storyline ends on more of a whimper than a bang with a lacklustre confrontation as she drags a barely conscious Dan through a field in broad daylight, fending the police off with a screwdriver.
It's a shame, as her story and performance have been compelling elements in this series of Prey, though there is a genuinely tense moment when we think she may actually stab a newly pregnant Reinhardt.
The episode, despite several key attempts, never feels entirely hopeless for everyone involved, but does create some wonderfully atmospheric sequences to keep things exciting. The cut off as Lucy is dragged out the flat gives the idea she may have been thrown over the edge, along with Crabtree.
The jarringly effective car smash that allows Murdoch to escape leaves us genuinely wondering if Reinhardt had survived. My favourite action sequence though, is the well-edited scene as Dan confronts Eddie, stabs him to death with the screwdriver and petrol bombs the car with Eddie inside.
Truly chilling, and a revelatory moment as we realise just how twisted Dan, as well as Jules, really is.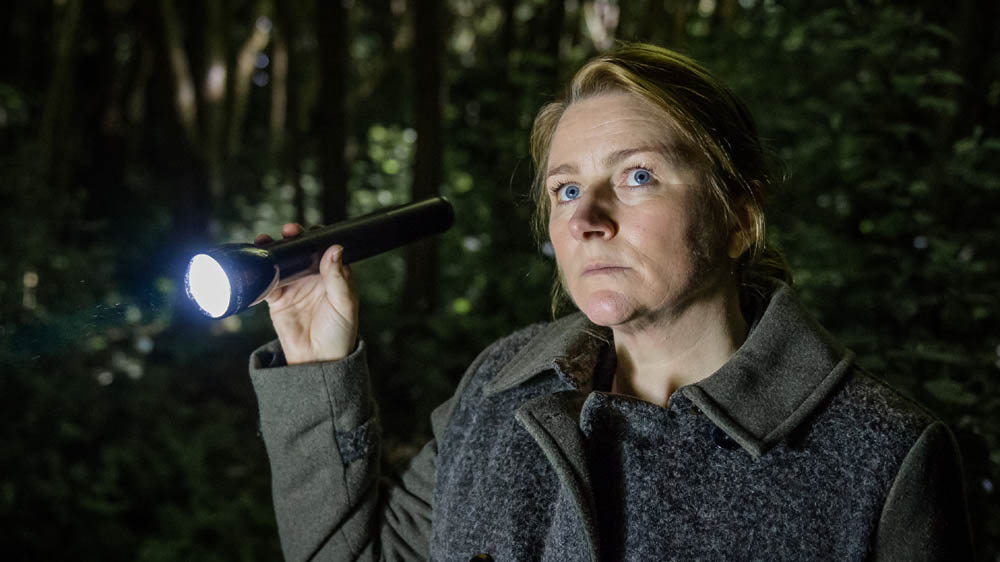 "Finding Lucy has to be our priority."
Anchored by Philip Glenister's central performance and Lewis Arnold's wonderful direction, this is ultimately a story of one father's struggle to find his daughter and to that end, Prey ends on a real high.
Glenister and Sammy Winward (Emmerdale) as Lucy actress make a convincing father and daughter pairing and, despite limited screen time, Winward does make you really feel Lucy's distress and fear.
Also of note, Sarah Warne's beautiful music is once again on top form throughout, but none more so than during the final act where it builds ominously until all the story threads reach a suitable climax.
This was by no means a perfect ending to the second season of Prey, but it was definitely a satisfying one, embracing character moments as genuinely more important than the gloss of action and stunts.
Aired at 9pm on Wednesday 23 December 2015 on ITV.
> Buy Season 1 on DVD on Amazon.
What did you think of this week's episode? Let us know below…