Adapted from Roald Dahl's classic children's book by Utopia writer Dennis Kelly, the Royal Shakespeare Company's musical interpretation of Matilda is a wholly astounding show.
Featuring original songs by Australian comedian Tim Minchin, Matilda wins over the audience from the get-go with 'Miracle'; a fantastic indication of the irreverent but completely on-point humour to follow.
The choreography for the children is ambitious but performed with baffling accuracy. Matilda herself, on this occasion performed by a real Matilda (Shapland), is an endearing and inspiring character, played very impressively by such a young actor.
Taking the lead from Hairspray no doubt, the terrifying Miss Trunchbull is played by the scene-stealing Craige Els. Brought to life as the terrifying mega-teacher of everyone's nightmares, Trunchbull's fantastic costume distorts her frame and adds to her menacing stature.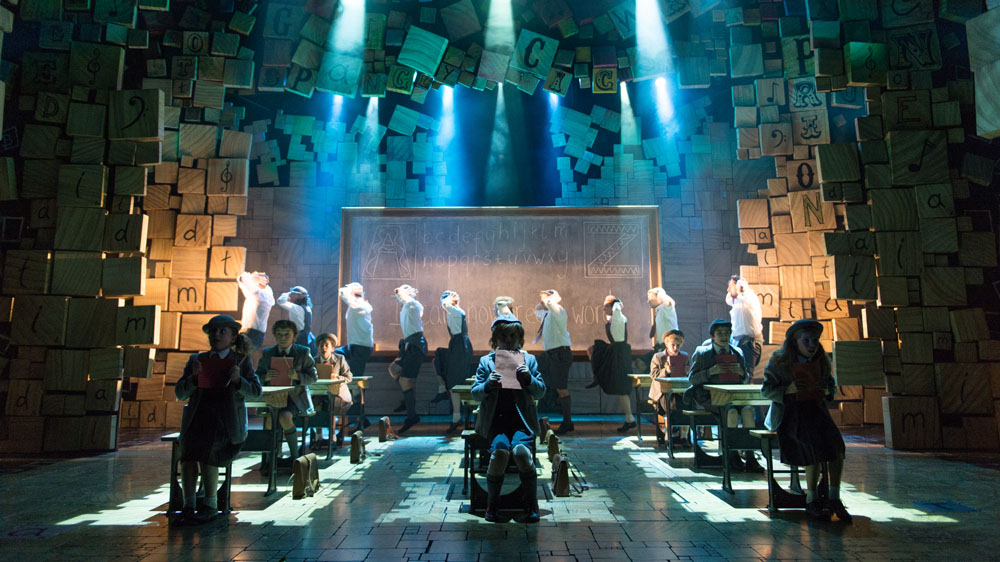 Meanwhile, the gloriously over the top Mr and Mrs Wormwood are as grotty and horrid as you would expect; both just the right side of too annoying.
The cast and crew execute every wonderful theatrical trick to perfection, from Trunchball swinging a girl around by her pigtails to a flawlessly-synchronised number involving alphabat blocks, causing bafflement and delight even to the adults in the audience.
The story itself stays very true to Dahl's original book, both in plot and characterisation, but also in the general riotous, silly and often gross-out humour. Matilda remains engaging to watch throughout, immersing the audience in this world of mischief and stories, and the plot never loses pace.
The miraculously versatile Scrabble-inspired set is wonderfully designed and continues to surprise throughout the performance.
The very smart and quick lyrics occasionally get lost amongst the full throttle delivery, and some of the jokes are definitely lost on the younger members of the audience, but perhaps that is for the best!

Performed on Tuesday 23 September 2014 at the Cambridge Theatre in London.
> Buy tickets on the official website.
What did you think of the show? Let us know below…