Skins returns to E4 for a fifth series in January, following a brand new set of Bristol teenagers.
Watch the Series 5 trailer…
There's Mini (Freya Mavor), the leader whose strong exterior and controlling nature hides a vulnerable young girl. Liv (Laya Lewis), her second in command, a clumsy but beautiful party animal with a big heart. Grace (Jessica Sula), who seems pure as the driven snow, but even her best friends don't really know her. And into this group of best mates crashes Franky (Dakota Blue Richards): super-intelligent, strange, androgynous. The universe bends to her difference and weirdness, and so will these girls – eventually.
Then there's the boys. Rich (Alexander Arnold) – a cynical metalhead who will never compromise. His best mate Alo (Will Merrick) – farmer boy, pot-head, porn connoisseur. These boys both fear and adore the girls. Nick (Sean Teale), Mini's boyfriend, is captain of the rugby team. He's good-looking, popular, arrogant and unhappy. Matty (Sebastian De Souza), a boy like a bag of drugs that will clean your heart out like bleach and leave you feeling red raw and sore, wishing he would do it again.
> Order the Series 5 DVD on Amazon.
Episode 1
Thursday 27th January 2011, 10pm
Franky starts at Roundview and is determined not to be a loner and things seem to be going well until she accidentally challenges Mini's position as queen bee and when she doesn't conform to Mini's expectations, she's spat out. Franky then meets Matty who understands and empowers her giving her the strength to stand up to Mini. Grace admires Franky, and a new gang is formed with Alo, Rich and Grace. Franky has finally found friends, but in doing so has started a war with Mini.
Episode 2
Thursday 3rd February 2011, 10pm
Rich uses his taste in extreme music to keep the world, especially girls, at bay. But when Alo finds Rich's perfect woman, he is forced into pairing up with Grace to learn how to chat up girls. Grace has to learn the ways of metal in order to impersonate a metal chick, but Rich doesn't make it easy, refusing to believe a mainstream girl could understand him. Eventually Rich appreciates the meaning of compromise and allows Grace into his world, but heartbreak isn't far away.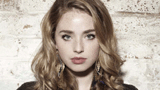 Episode 3
Thursday 10th February 2011, 10pm
Mini is feeling under threat when Grace brings Franky to the charity fashion show and she ends up sacking them both. Despite appearances, her relationship is also rocky. Nick doesn't want to wait for sex, so while Mini struggles to maintain control, Liv acts in the worst way possible, obliging Nick where Mini failed.

Episode 4
Thursday 17th February 2011, 10pm
Mini befriends the gang in order to isolate Liv, who is still having a scene with Nick. Liv then hooks up with a guy called Matty and they spend some time escaping reality. But when Liv finally tells Mini about her affair, their friendship changes forever.

Episode 5
Thursday 24th February 2011, 10pm
Nick is the star of the school. On the surface he seems to have everything. But Matty's reappearance has unsettled him and as he watches Matty slip effortlessly into new friendships, old wounds are re-opened. Nick realises that everything he thought he wanted – the approval of his father and the rugby success – is crushing him. He leaves it all behind and puts his faith in Matty.
Episode 6
Thursday 3rd March 2011, 10pm
Alo is fed up of his boring life on Creevey Farm so he goes to the city to seriously party and try and get laid. Meanwhile his parents are fed up with his behaviour and remove him from college in an attempt to force him to buckle down on the farm. Alo then rebels and hosts a party that ruins the farm. He hopes that this will show his parents that they can't keep him trapped there, but when his dad is hospitalised he finally sees it's time to grow up.
Episode 7
Thursday 10th March 2011, 10pm
Grace has always believed in fairytales and happy endings, but she is forced to face reality when Rich meets her father, who instantly disapproves and threatens to send her back to Mayberry's College for Young Ladies if her grades drop. Grace has to pass her drama exam, but with her relationship in turmoil and the whole gang at odds in her production of Twelfth Night, it's not looking likely. When Grace manages to pull it off, her father goes back on his word, sending her to Mayberry's anyway. However, Rich rescues her, climbing up to her room and proposing – her own real-life Romeo!
Episode 8
Thursday 17th March 2011, 10pm
It's the day of Rich and Grace's wedding, and the gang are pulling together for the happy couple. But with shambolic Alo as best man, it's no surprise that they run into trouble and become separated in the wilds of Somerset. Will they make it to the church on time? And will they still be friends by the end?