Spy drama Spooks returns to BBC One for a tenth and final series this autumn.
> Order the Series 10 boxset on Amazon.
Harry Pearce is played by Peter Firth, Erin Watts by Lara Pulver, Ruth Evershed by Nicola Walker, Dimitri Levendis by Max Brown, Tariq Masood by Shazad Latif, Calum Reed by Geoffrey Streatfeild, Ilya Gavrik by Jonathan Hyde, Home Secretary Towers by Simon Russell Beale, Elena Gavrik by Alice Krige and Sasha Gavrik by Tom Weston-Jones.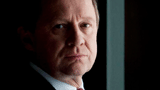 Episode 1
Sunday 18th September 2011, 9pm
> Read our spoiler-free review.
The team has been left reeling by Lucas North's betrayal, and with Harry Pearce on gardening leave, Section D has a new leader. Erin Watts is acting head and she has brought Calum Reed with her, a brilliant officer and technical genius.
However, Harry Pearce survives his MI5 employment tribunal and is quickly back on the Grid in the thick of the action. Buried secrets are unearthed when Max Witt, a retired spy and Harry's colleague in Berlin during the Cold War, is found murdered by an unknown assassin.
Meanwhile Ilya Gavrik, Russia's foreign ambassador and Harry's opposite number in the KGB for much of the Eighties, has flown into London to negotiate a ground-breaking strategic partnership between Russia and the UK.
Harry makes his feelings about the partnership clear, but Home Secretary Towers insists he put a lifetime of animosity behind him and make friends with the old enemy; a request made even more urgent when the killer of Max Witt now appears to be targeting Gavrik.
Gavrik is in the UK with his wife, Elena, and they are joined by their son, Sasha, a London-based FSB officer tasked with the security of his family. Elena was Harry's secret asset in Berlin during the Cold War when he got her to spy on her husband. But when Elena reveals he's asked her to spy for him again, Harry realises that someone is pretending to be him. Who is it and, more importantly, why?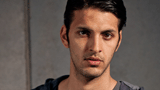 Episode 2
Sunday 25th September 2011, 9pm
> Read our post-transmission review.
Calum is attacked in the street during a routine intelligence sharing exercise with MI6. His laptop is stolen containing highly classified information on MI5's undercover assets. The names are soon leaked, putting the assets' lives in danger, and it's a race against time to stop the next spy being exposed.
Tariq scours London's CCTV network, but the muggers are highly trained and have used sophisticated cleaning routes to ensure they remain undetected.
Meanwhile, Harry meets Elena at the ballet but the Russian FSB are on her trail and Elena's own son, Sasha, is forced to take deadly action to prevent his mother being revealed as a former Western spy.
Section D discovers who is leaking the assets' identities, only to realise that this is part of a bigger plan to discredit MI5. Tariq makes a breakthrough linking the muggers to a surprising third-party but can he get to Thames House in time?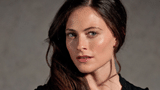 Episode 3
Sunday 2nd October 2011, 9pm
MI5 receive a red flash: radioactive material has been detected at an airport. They have intelligence that a dangerous anarchist – linked to a previous bombing campaign – has entered the country. They enlist Dimitri to find out more by honey-trapping the anarchist's sister, Natalie. It's a morally tough operation, but he gets close to the dirty bomber and engages in a lethal game of cat and mouse.
The Home Secretary invites Ruth to dinner to discuss a role as his security advisor. Ruth is torn, but the constant revelations about Harry make her think it may be time to move on.
Meanwhile, the team realise that the leaking of MI5's assets and the foiled assassination on Russian Foreign Minister Gavrik are connected. Someone is trying to attack the planned partnership between Britain and Russia: all the evidence points towards the Americans, but Harry's friend and CIA colleague, Jim Coaver, denies any involvement: can he be trusted?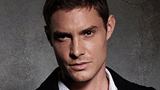 Episode 4
Sunday 9th October 2011, 9pm
> Read our spoiler-free review.
A controversial religious leader has his appeal for parole rejected and sends two recently released inmates on a revenge suicide mission. One of the inmates is Ashur, who has been passing on intelligence to MI5 while in prison.
Section D needs Ashur to gather Intel and he is committed to MI5 on condition that his daughter becomes a UK citizen. But things go disastrously wrong when his daughter is kidnapped by the bombers and used as collateral, putting Harry in an impossible position. Will he choose to save the life of an asset's daughter, or the lives of hundreds of members of the public?
Meanwhile, a startling attempt is made on Elena Gavrik's life and Harry's suspicions about CIA deputy-director Jim Coaver are compounded.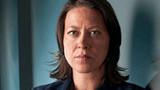 Episode 5
Sunday 16th October 2011, 9pm
> Read our spoiler-free review.
> Read our post-transmission review.
With fresh evidence of CIA agent Jim Coaver's involvement in the recent attacks on MI5 and the government's proposed partnership talks with Russia, Harry kidnaps his former Cold War colleague – but his interrogation doesn't go to plan, as the spy thriller continues.
Harry soon realises that he's been looking in the wrong place and Jim is possibly the innocent party. But if so, where does the real villain lie? Meanwhile, the CIA is soon on Harry's tail…
On Jim's instruction, Harry, with the help of Ruth who is now working for the Home Secretary, sets out to steal Coaver's laptop from under the noses of the Americans at the US embassy to find out who really is behind the brutal attacks on Gavrik and the partnership. Will he succeed and what implications will this action have for Harry and the rest of Section D?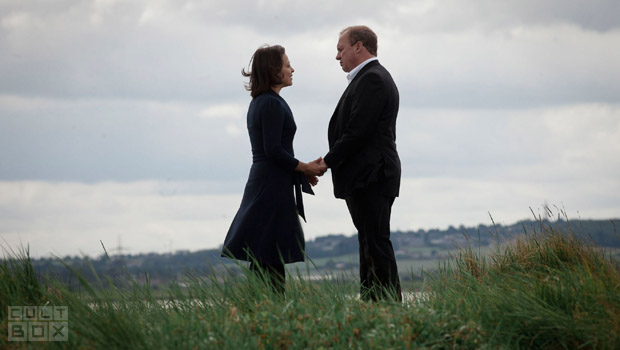 Episode 6
Sunday 23rd October 2011, 9pm
> Read our spoiler-free review.
> Read our post-transmission review.
Harry is facing deportation to America after the death of CIA agent Jim Coaver. But when fresh evidence surfaces about the recent attacks on the UK and the Government's proposed alliance with Russia, Ruth and her former colleagues in Section D break him out of CIA custody.
Harry's suspicions lead him to another of his former Cold War adversaries. But events are soon thrown into turmoil when Elena Gavrik announces detailed knowledge of a planned attack on the UK.
Can Harry trust her or is she playing the ultimate game of cat and mouse? What will be the cost to Harry, his team and the woman he loves most?

What do you think of Series 10 so far? Let us know below…