It's been an odd year for fans of spooky, outer space alien movies. Back in January, the smart money was on a big sequel being the most successful, with Ridley Scott looking to have learned lessons from Prometheus, and shaped something a little more primal for his latest movie.
But he didn't. Instead,  to keep us on the edge of our seats, we got an excellent Doctor Who episode, that brought real threat to outer space in Oxygen. But flying under many people's radar was director Daniel Espinosa's terrific Life.
Life is an interesting film. Its starry cast – Ryan Reynolds and Rebecca Ferguson leading the ensemble – suggests your usual Hollywood fodder. But Espinosa, along with writers Rhett Reese and Paul Wernick (who penned the Deadpool movie) had something else in mind. They wanted to go a bit more back to basics, to get under your skin, and to prove you could deliver a chilling outer space alien movie, and still be done long before two hours was up.
Life is fairly liberal about where it borrows from to achieve its goals. The debt it pays in particular to Ridley Scott's first Alien movie is obvious, its exquisitely-detailed set explored in long, lingering shots. Lights blink, technical things do technical things, and not for a minute do you doubt where you.
For this is a movie that's pretty much a single location beast. It's just that location happens to be the International Space Station. In a jolting opening sequence, the crew of the ISS bring something on board that turns out to be a small life form. As audiences scream at them not to prod it with a stick, they duly start doing science experiment things to do, and in short time, things start to go awry.
But this is where Life plays things smart. It appreciates that it's treading a familiar path, and thus opts to walk along it properly. It takes its time for one, slowly building up, letting us and the characters see the capabilities of the lifeform they've discovered. Espinosa focuses heavily on individual chilling sequences too, and even whilst most of us will be playing a guessing game of just who's going to get out of this, the film has slightly different ideas.
It's interesting to see Jake Gyllenhaal in a film like this in particular. He's been pretty steadfast in avoiding blockbuster movie roles, and he confessed in publicity leading up to the release of Life that here was a film where he made a conscious decision to do otherwise. His presence, and Ferguson's, are to the immense benefit of the film. Because we're not used to seeing them in such movies, and such surroundings (not withstanding Ferguson's excellent turn in Mission: Impossible – Rogue Nation), they feel as fish out of water as we are. It's thus fun to see different people running, walking and drifting around a space station, with a constant threat working against them.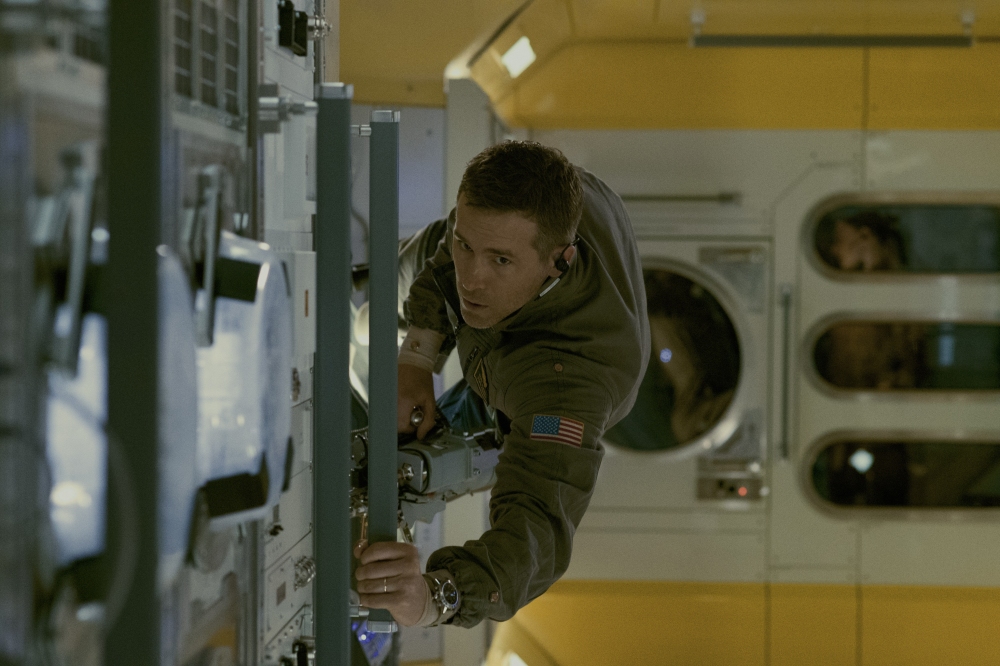 Life isn't entirely successful, it should be noted. Its escalation, for a chunk of its third act, has a few problems with it as tension starts to leak out of the film at a point where it could use it. But then it does find room too for a gamble or two as it progresses, and successful gambles too.
What's particularly worth recognising though was that at a point where the apparent master of the alien movie was stumbling a little, a smaller production managed to focus in far more successfully on just what makes films such as this work. Life is quality blockbuster cinema, that – sadly – didn't get the full recognition it deserves. As it lands on DVD, Blu-ray, Ultra HD Blu-ray and on demand, here's hoping it gets it this time around….