Crackerjack is set to make a comeback, with the BBC announcing its plans to relaunch the kid-friendly comedy show next year. Returning after a 35-year break, the show will air ten new episodes in 2020. Here's all the info…
The original show ran from 1955 to 1984, airing on Friday afternoons to usher in the weekend with a bit of light-hearted fun. Here's a snippet from the Beeb's official press bumf, which gives you an idea of what to expect from the new version:
The retro classic will be revitalised for today's connected generation giving them an all-round, interactive experience while retaining the beating heart of what etched Crackerjack into the affections of British children for three decades.

There will be a heady mix of jaw dropping magic, laugh out loud comedy and silly studio sitcom – and of course it will still air on Fridays with hundreds of kids in the studio taking part in all the fun.

As part of the new show, Double or Drop returns in which kids get plucked from the audience to answer questions and go head to head to win prizes – or cabbages if they get it wrong – and the much-coveted Crackerjack pencil.
This snazzy new logo was also unveiled..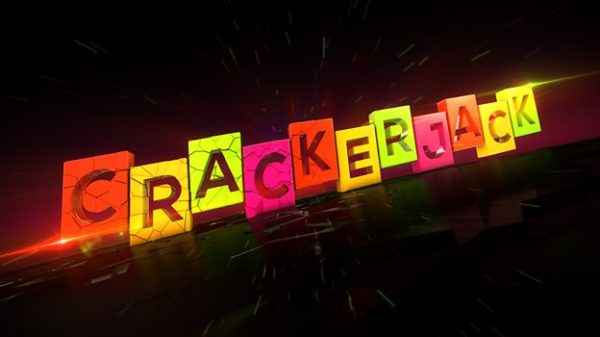 Additionally, the BBC's statement confirms that this revamped Crackerjack "will be presented by Bafta-winning children's TV favourites, Sam and Mark, and will air next year."
Cheryl Taylor, the Head of Content for BBC Children's, offered this statement on the announcement:
"Crackerjack is just one of several fabulous series that Children's In-House Productions have developed this year. It's the perfect vehicle for our much-loved stars Sam and Mark and promises to usher in a new era of frenetic family fun and whizzbang audience antics."
We'll bring you more news as we hear it.