Prepare to return to J.K. Rowling's wizarding world for the second film in the Fantastic Beasts And Where To Find Them series. With a title equally as unwieldy as its predecessor, Fantastic Beasts: The Crimes Of Grindelwald sees Eddie Redmayne's Newt Scamander returning to British soil, only to be swept up into another adventure before he's even had time to get changed.
A briefing from Albus Dumbledore (now played by Jude Law) will seemingly send the Hogwarts reject, Newt, across the channel to France. Awaiting him is a confrontation with Johnny Depp's Gellert Grindelwald – Dumbledore's former ally, who is now a powerful dark wizard. Sadly, the romantic link between Albus and Gellert, which Rowling has spoken about publically, will not feature in the film.
Here's the first Fantastic Beasts: The Crimes Of Grindelwald teaser trailer, which features a whole lot of magical mayhem, and some overly dramatic trailer music:
And here's the poster, which highlights Newt and Albus…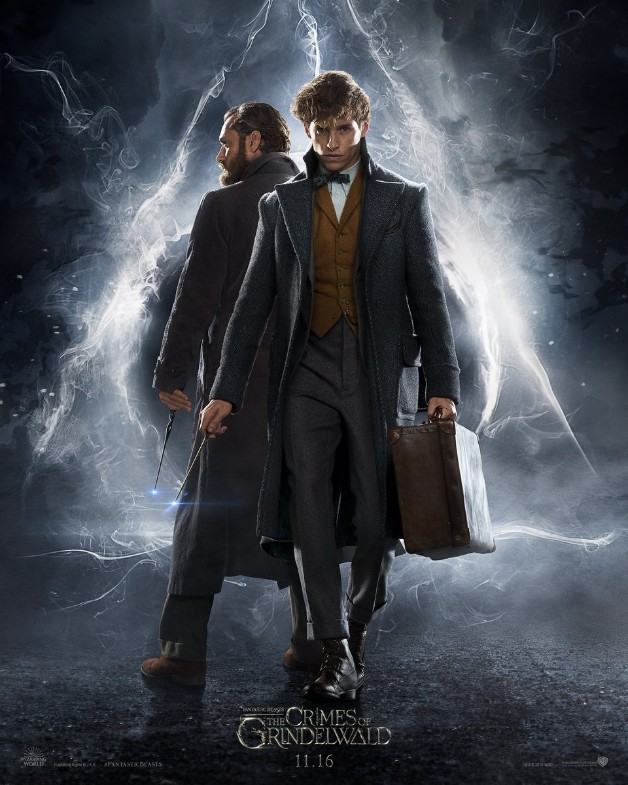 It looks rather fun, doesn't it? Despite the negative reactions the film has received online already (thanks to Depp's casting and the removal of that romantic subplot), it is still very exciting to see Hogwarts back on our screens.
The Fantastic Beasts 2 UK release date is November 16th, 2018.