Our Girl returns to BBC One this autumn for a second season, this time featuring the British Army on a posting in contemporary Kenya.
'Two Section' return to our screens for this African mission, with a new female medic at their centre; Lance Corporal Georgie Lane (Michelle Keegan), a brilliant and committed soldier who loves the adrenaline and adventure of her job.
Pre-order Season 2 on DVD on Amazon here.
Georgie will have to earn the love and trust of her fellow soldiers, and the greater respect of her commanding officer, whilst working alongside aid workers in the biggest refugee camp in the world. Kenya is a complicated and volatile posting – one which Georgie will find full of surprises that will challenge her professionally in unexpected ways, and which will change her personal life forever.
Season 2 is airing at 9pm on Wednesday nights on BBC One.
Meet the main characters in Season 2…
Lance Corporal Georgie Lane (medic) is played by Michelle Keegan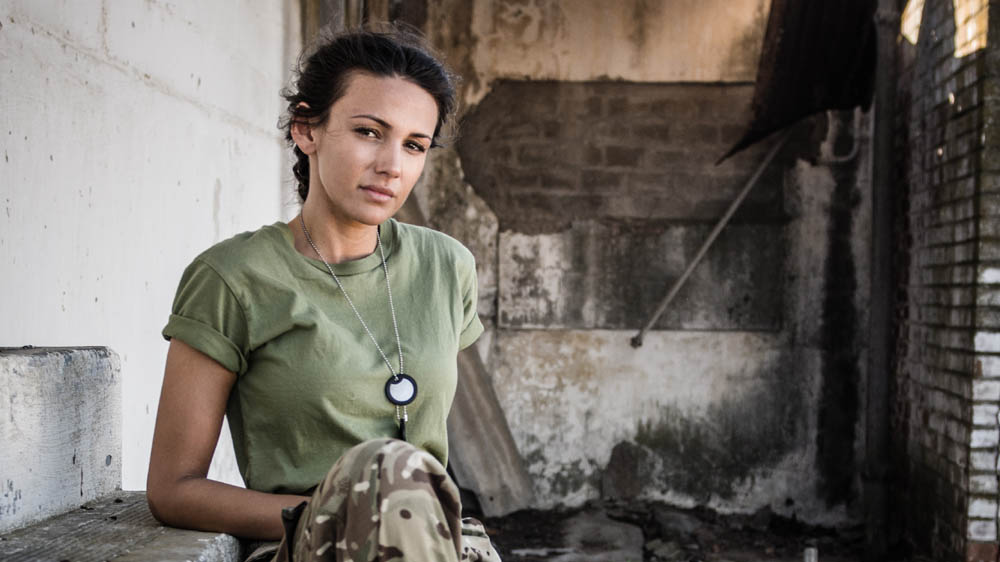 Gutsy, passionate and unstoppable, Georgie is an army medic that loves the British Army. Having done a number of tours including Afghanistan, she relishes the adrenaline and adventure that working with the army brings.
Her strength comes from the fact that she's brave, and that courage stems from her empathy. However she is unable to switch off and she is emotionally tough – hardened and a little cynical.
Captain James is played by Ben Aldridge 
A charismatic leader and a brilliant officer, captain James is an army man to the core. He is totally committed to his work, a consummate professional; he has the respect of everyone he works with. A bit of a renaissance man, James is loved by all the men who fight alongside him.
He always maintains clear boundaries between fun and work; that is until he met and fell in love with army medic, Molly Dawes while on tour in Afghanistan.  She taught him more than he ever imagined.  But after recovering from his injuries back home in Bath, James is back taking charge of a platoon in Kenya.
Elvis Harte is played by Luke Pasqualino 
As a Special Forces operative, the cheeky Londoner is fearless, impulsive, self-confident, determined and cool under pressure.
Elvis is a remarkable leader, brave and heroic.  He had always wanted to be part of Special Forces, ever since the day he joined the army and after a number of tours he decided to attempt the SAS selection.
Doctor Jamie Cole is played by Royce Pierreson
Warm, sensible and an excellent doctor, Jamie is madly in love with Georgie.  He's professional, compassionate and faces all crises with a calm, determined attitude.
He wishes that Georgie would do the same – rather than throw herself into danger so recklessly! Her fearlessness and tenacity captivated him and he fell in love with her immediately.
Pre-order Season 2 on DVD on Amazon here.
Buy Season 1 on DVD on Amazon here.
Buy 2013's feature-length Our Girl special on DVD on Amazon here.
Watch the teaser…
Are you looking forward to the new season of Our Girl? Let us know below…