2015 was a pretty good year for television, proving that in the digital era, catching up with your favourite programme is as vital as ever.
There's not nearly enough space to talk about all our favourites (like Poldark, Humans, Supergirl and all manner of one word titled shows), but here's a quick run-down of the shows that, in our opinion, you should really hunt down before 2016 takes over…
Inside No. 9
Six brilliant short dramas, ranging from witchcraft trials to the lonely plight of volunteers working the late shift at a Samaritans-type call centre. Stand out audience favourite was Sheridan Smith's 'The Twelve Days Of Christine', but each episode showcased the sharp inventiveness of creators Reece Shearsmith and Steve Pemberton.
Marvel's Jessica Jones
Unburdened by the original comic books need to deal in metaphor and suggestion, this Netflix original series discusses rape, survival, abuse and PTSD in a way rarely seen in superhero drama.
Jessica Jones pitches villain Kilgrave (David Tennant) as a smug, over privileged rape apologist whose presence darkens the edges of every scene. We also see a great Luke Cage in Mike Colter, but it's Krysten Ritter's titular character, magnetic and forceful that represents a whole new generation of how female lead characters are seen.
River
After years of British crime drama suffering inferiority complex regarding Scandinavian knitwear, BBC decided to cry a river, build a bridge and get over it. Having Stellan Skarsgard anchor the whole thing in a barely contained mediation of grief doesn't hurt, as well as a beautifully nuanced script from Abi Morgan.
Wolf Hall
Magnetic performances all around. Particularly from Mark Rylance as Cromwell, Damien Lewis as Henry and Claire Foy as Anne Boleyn, but this was a drama in which even the smallest role was full of meditative beauty.
The third book in Hilary Mantels series is yet to be published; we can expect the follow-up series sometime after.
London Spy
Ben Whishaw was quite genuinely the soul of this tangled web of mysteries, juggling keen intelligence and befuddled naiveté expertly as he attempted to solve a murder mystery (that may not have been a murder mystery) very close to his heart.
Beautifully shot with a BBC sheen, London Spy invited us to watch from a distance as its characters were dislocated and lost in overwhelming locations.
Cucumber, Banana, Tofu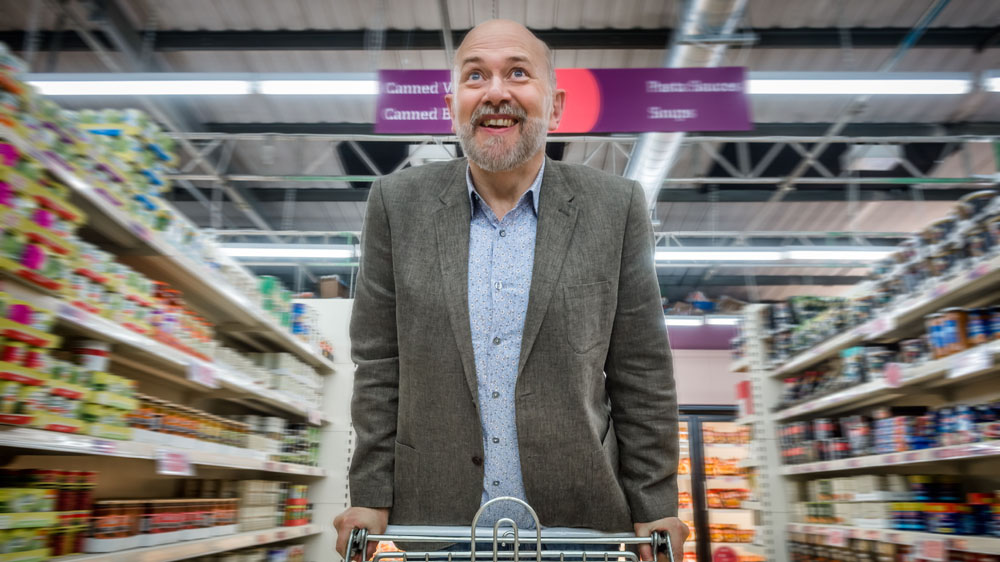 Russell T Davies continues to demonstrate that he voraciously breathes TV like nobody else. Having three series that were all concurrent spin-offs of each other, RTD mines a favourite preoccupation: devastating disappointment laced with relentless hope.
Very few other writers manage to successfully explore the apparent opposites of savage cynicism and joyfully romantic optimism.
Doctor Foster
The highest rating original drama in 2015, the all-too-wonderful family life (shared breakfasts, Guardian-subscribing, polite teenagers) of Suranne Jones and Bertie Carvel is disrupted when the spectre of infidelity rears up.
Audiences were torn between cheering the lead character on in her suspicion, or thinking that she'd be a lot better off if she left things alone.
The Sound of Music Live
In an era where audience grabbing is going to be mainly season dumps of ten episodes at a time for your binge marathons, or watch-it-now event TV, it's likely that the main TV stations could return to their roots and indulge in a lot more live transmissions.
It's been an increasing tactic with the soaps, but now ITV have clearly coolly regarded the output of NBC in America over the last few Christmases and decided that the live musical is the way to go. Admittedly, as a stage production, The Sound of Music was a reasonably safe show, but beamed live to television audiences, with impressive sets and costume changes, it was a genuinely thrilling and magical experience.
And Then There Were None
A stupendous adaptation of Agatha Christie's classic mystery, writer Sarah Phelps deliriously keeping to cliché while still finding new things to say. As for the purists who complained about scenes of sex, drugs and swing dancing…
If you know you're going to die, and you're trapped in a house with a pile of cocaine and a towel wrapped Aidan Turner.. well, you would, wouldn't you?
The Great British Bake Off
At the time of writing, the viewing figures for Christmas haven't come in, but putting them aside for a moment, it's worth noting that all but one of the top ten places in the highest rated viewing figures for the entire year was occupied by the Bake Off. While other reality shows trade on competitive snark and insult, GBBO's not so secret ingredient is having ten contestants who end up supporting and helping each other.
This year's victor Nadiya Hussain had essentially won everyone's hearts so early that even the programme's editors couldn't successfully mislead: each episode hung on her pithy comments, spectacular eyebrow raising, and dedication to the bake.
What was your favourite TV show in 2015? Let us know below…