BBC One announced earlier this month that Last Tango in Halifax will be returning for a fourth season.
So what will lie ahead for the dysfunctional Halifax/ Harrogate clan? If the previous three seasons are anything to go by, it's unlikely that it'll be calm waters, with Wainwright reminding us that "There's not much drama in people being happy…"
There's no news yet from the Last Tango team on what to expect and who'll be back, so we thought we'd put together our wish-list for Season 4…
A new love for Caroline

There were a lot of broken hearts when one of the most relatable, down to earth relationships on television came to an abrupt end, with Kate being killed off mid-Season 3. Wainwright has a lot of make up work to do here, as viewers took to social media sites in their droves to complain of their loss.
Caroline deserves a new girlfriend and some happiness, even if it comes with dramas along the way (as we're sure it will). Perhaps a time jump between seasons can have given her some off-screen time to mourn poor Kate. When we first met Caroline, her relationship with Kate was already underway – let's see her on first dates and awkward encounters that we won't have seen from the self-assured lady of the Manor before.
More Greg
The latest addition to Caroline's household arrived in the form of Flora's biological father, Greg. And what a blessed release of fresh air he was. Funny and light, he's the perfect juxtaposition to Caroline and all her woes.
I even like the idea of him hanging out with dejected John more often (but not all too cosy round the dinner table). Maybe he could find love too… but not with Caroline, Dear Ms. Wainwright, please don't be clichéd and have Greg and Caroline end up together. Please leave her as a lesbian and him as… well, we don't know who he is yet. And don't let him have an affair with Gillian either.
The return of Kate's mum
Ginika rocked up straight from America for Kate's funeral. We were really impressed with the casting of Michelle Hurst (Miss Claudette from Netflix's Orange is the New Black) and her scenes with Celia were just gorgeous.
If they can get her out of Litchfield penitentiary then I say bring Ginika back! Let's see how she gets on with Celia (who has no friends when you think about it) and let the war of the grandparents commence.
Celia's secret past
I don't know if Celia has any skeletons in her cupboard, but I'm thinking she probably does. Last season poor Alan got it right in the neck after Gary turned up, so with a lifetime before her that we barely know about let's see what Celia is really made of.
It's got to be more than a cheating husband, a strained sibling relationship and a head-strong daughter.
Robbie and Gillian – and that elephant in the room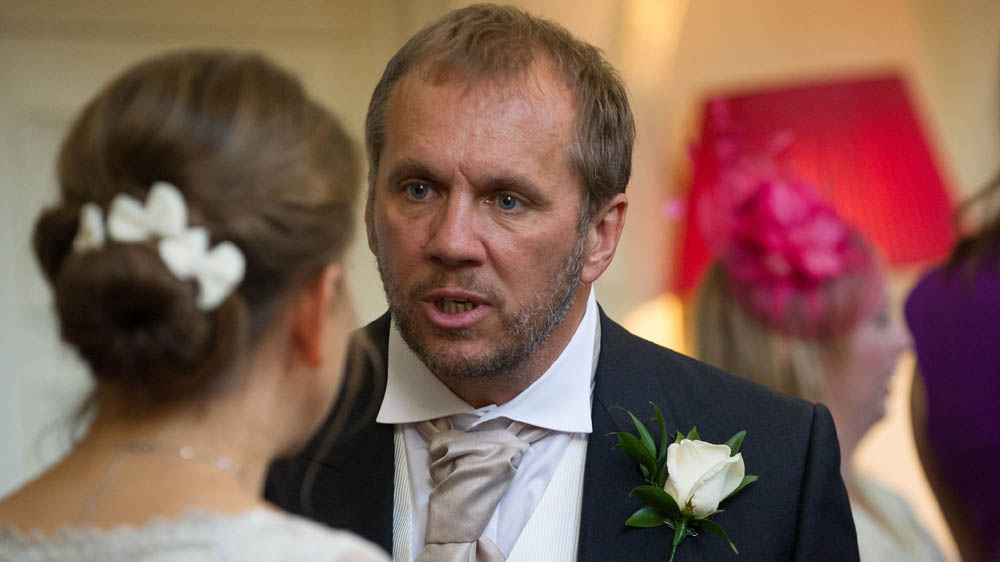 It's seems unlikely that Season 4 will go past without the revelation that Gillian killed her new husband's brother. How will Robbie take it? I'm going to put a bet on 'not well'.
Gillian is one of those people that no matter what happens to her it's never going to end Happily Ever After. I'd like to think that Robbie would understand, but I fear that it's only a matter of time before Halifax's latest marriage ends up in tatters.
More time with Gary's family and the rest of the cast

Gary and his family could practically have a whole spin-off series of their own because we know there's definitely something not right there.
I've never known a successful businessman splash the cash like Gary, his wife has a touch of potential psychosis, and do we think he'll ever really fit in around the Buttershaw's dinner table?
As Wainwright herself says "There's such mileage in these characters", and there's so much more we want to see.
Then there's Raff and Ellie, very much secondary characters (even with a teenage pregnancy storyline) in the first few seasons, but there's more than scope for development with these two. Similarly, over in Harrogate, what does the future have in hold for Lawrence?
Whatever Wainwright has in store for Yorkshire's finest motley crew, we can be assured that, like John with a bottle of merlot, the drama and comedy will be over flowing. Personally, I can't wait!
> Buy Season 3 on DVD on Amazon.
What are your hopes for Season 4? Let us know below…