Maxine Peake and Rakhee Thakrar talk about their new show, set in a dangerously toxic work environment.
We highlighted first look images back in July, but with the show set to air next week, the key players have spoken about new drama Rules of the Game.
It's the story of a workplace with buried secrets that new HR Director Maya, played by Rakhee Thakrar (Sex Education) uncovers when she joins the company. The revelations bring her head to head with the company's boss Sam (Maxine Peake).
Here's the synopsis:
Sam is ruthless, abrasive, and her willingness to play along with the boys means she's climbed to the top of the ladder at sportswear company Fly. As COO, it's a view she's comfortable with. Maya, the newly hired HR Director, has a very different perspective.
She and Sam clash from their very first meeting, and when Maya begins to unpick the toxic culture of the workplace, dark secrets begin to emerge. Soon both she and Sam are asking questions about a young female employee, Amy, who died in mysterious circumstances after a company party some years ago.
Rocked by a sudden terrible death on company premises, Sam faces questions from the police, and finds herself pulled in all directions: by her loyalty to the company, by her own family, by Maya, and by new revelations about the death of Amy, ten years ago. Two deaths, one toxic workplace. Just how culpable is the company – and how guilty is Sam?
Joining Maxine Peake and Rakhee Thakrar in the cast are Susan Wokoma (Enola Holmes), Kieran Bew, Ben Batt, Callie Cooke, Alison Steadman (Life), Zoe Tapper (Grace) and Katherine Pearce.
Maxine Peake
Maxine Peake explains what attracted he to the character of Sam:
"Selfishly, when I read a script I look at the character that I've been offered. I just loved the fact that Sam to me, felt real. I felt I knew Sam, she had a sense of humour, she was incredibly flawed. She is warm and compassionate, but other times she's selfish – she's likeable and unlikeable in equal measure. I liked the challenge of not making her some striding businesswoman nightmare, but making her real. Also, the fact that she herself has been a victim, but is only starting to realise and be honest with herself."
She also talks about what she feels is the importance of the drama:
"This show is so relevant and important now because we had this explosion with the Me Too movement, but obviously like everything else we need to continue that. I found the movement made me uncomfortable in some ways because it focussed very much on our industry, Film and TV,  when actually this is happening in every workforce and to people who have no way of speaking out. This show takes it out of a show-business focussed scenario, and shows it's systemic in our society. I think it's important we keep telling these stories and keep the momentum. Things are changing, but not fast enough. There are still issues to be tackled, and it's not going away anytime soon. I know we're not changing the world, but we're making sure that these issues don't go away, we have something that is a drama but has a strong political vein running through it."
Rakhee Thakrar
Meanwhile, he co-star Rakhee Thakrar discusses her character, Maya:
"Maya is the definition of optimism, she absolutely loves her job, she loves HR. HR is problem-solving and looking at people and seeing how can I help them be the best that they can be and she loves seeing people thrive. She likes yoga, she has a lovely cat called Audrey, she's vegan. On the surface she's very simple and appears that she's got her life together, but then you see that it requires a lot of work to be like that."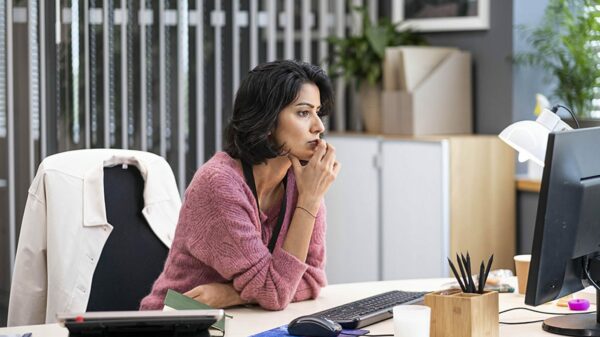 And also considers the key themes of the show:
"The key themes for me are really looking at the way young employees are treated in these corporate worlds. For instance, in our show, Amy and Tess are coerced into taking drugs and performing sexual favours, and you see how badly that ends. It feels like we're looking at someone doing things that they don't want to do because they can't say no.
There is also a lot of uncovering truth in the series, which is something we've seen in the media recently, people who have done bad things ten years ago and the past catches up with them."
Writer Ruth Fowler gives an impressive introduction to Rules of the Game, from which we will quote the final section:
"Power now cares about diversity quotas and cancel culture, about characters that are brown, and black, and queer, and trans, and powerless, and marginalized. Power now cares about the victims it previously ignored, and power now wants to examine those topics it once deemed too dark and too nasty and too shocking. The result is that the locked door has been cranked open just a tiny bit. Enough that those of us previously excluded can now place a foot in that crack and resolutely refuse to move it even when the door crashes down upon us. Rules is a foot in that door."
Trailer
The BBC dropped a gripping trailer for Rules of the Game at the end of December:
Director Jennifer Sheridan talks about how she became involved with the show:
"I read the scripts and instantly got hooked into the characters and the world. It is rare to find a show that navigates the grey areas of this subject matter so brilliantly. I really appreciated that and so was thrilled when The Forge asked me come and direct it."
And tells of her hopes for how it will be received:
"I feel the show's strength is that it doesn't ram anything down your throat, it allows you to make up your own mind about people and then challenges that perception. By the end of it I want the audience to be thinking about what these characters might've learnt and what, if anything we can learn from them."
Rules of the Game begins on BBC One at 9pm on Tuesday 11th January, with the whole series made available as a boxset on BBC iPlayer.