2018 has definitely been tougher on the UK gambling industry, as well as online casino operators who are catering to not only UK punters but also a worldwide gamer base.
The United Kingdom Gambling Commission has announced tougher crackdowns on online casino operators in mid-2017 and has been meting out stiff penalties to what the embattled commission considers breaches.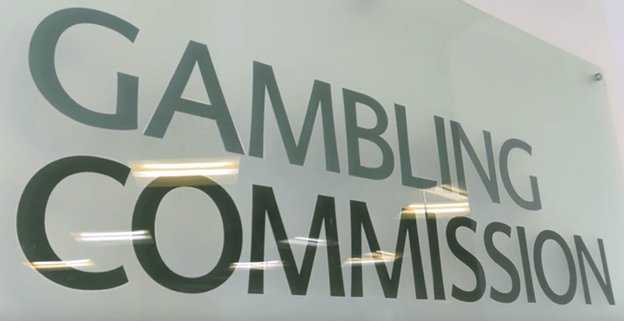 Are they taking it too far ?
The project director of the UK Competition and Markets Authority (CMA) has also taken a hard line against free spins and similar bonuses, which are a staple of online casinos. According to CMA's George Lusty, there is a need to further probe casino operators if they are being clear enough about the promotions like free spins.
In addition to taking a closer look at the terms and conditions of online casinos, the UKGC and CMA are now analyzing actual gameplay to see if the online casinos are practicing the highest standards of fairness to their players.
Thankfully, websites like NoDepositRewards.com are still finding the best no deposit bonus offers available to UK punters and maeking them available, so claim them while you can. Mason Jones from NoDepositRewards had this to say, "We are surprised at the renewed attacks on the online gambling industry in the UK. A once free and liberal country is cracking down against peoples wishes."
Minimum Withdrawal Woes
The second major issue that has popped up is minimum withdrawal policies. The UKGC has cited such policies as problematic, as casino operators appear to be leading punters to play longer before they can withdraw money that is legally theirs to begin with.
The CMA argues that there has to be a clear distinction when it comes to promotions and bonuses like free spins, and everything has to be clear to the public at large.
Another problem linked to withdrawals is the policy of wagering requirements. To the defense of online casinos, punters do not have to claim any kind of bonus while playing on any casino platform.
Say Goodbye to Bonus Spins?
As for bonuses like free spins, the fine print has always been clear in the majority of reliable online casino platforms that we have been reviewing in the past few years.
The online casino can match the deposit or reload, for example, and you need to wager a certain amount before you can withdraw the amount of the bonus money.
Seems fair to us, since you will be wagering free money in the first place. But admittedly, not everyone likes reading, and when you are excited to play and claim bonuses, many punters simply click and get on with it.
Some punters never really take the time to examine the promotions they are getting themselves into, which is an absolute must when you are talking about anything that concerns real-world money and wagering on the Internet.
Wagering Requirements
But what about vulnerability? The CMA mentioned something about wagering requirements and prolonged game play being the potential source of gambling addiction with online players.
We understand where the anxiety is coming from. After all, before online casinos came to be, people literally had to drive to a casino to play, right? Nevertheless, with an online casino, you can play on your mobile phone.
You can play whenever you want to. There is definitely more openness when it comes to these platforms. What the CMA does not realize however, is that responsible casino platforms are well aware of the issue of responsible gambling and the problem of addiction.
A More Direct Approach?
We believe that instead of trying to loosely control how people play or punt, the better approach would be to simply approach customer support and have the account frozen if the gambling addiction is persisting. After all, we are all adults here.
In addition, it is not as if these websites have no capabilities to regulate play in an instant.
Players can deal with impending or current gambling addition with a variety of ways, but the most effect solution in the context of online casino platforms is limiting of funds (which is an absolute control over spending) and deactivation of the account, at the request of the account owner.
Steps to Compliance
 Where is the online gambling industry headed to now? With much stricter rules on compliance, we can only assume that things might get better for both sides if people cooperate.
For one, casino operators that do not take the time to make their policies clear should work on that, definitely. Customers deserve to know what they are getting into when they are claiming welcome bonuses.
Moreover, if the welcome bonuses or reload bonuses are permanently an issue, the wagering requirements should be adjusted, or the entire bonus scheme for players should be changed.
The UKGC's and CMA's stance on this is clear: those players should be able to withdraw their own money (even the initial deposit) whenever they want to.
Obviously, this is not the case for many operators, as the welcome bonus that doubles the amount of money that you have on the platform has to be wagered a specific amount of times before withdrawal becomes possible.
If there is one thing that we agree with is that UKGC is right that there is a need for more transparency. Transparency is always good in any scenario, whether you are a punter or casino operator. In addition, transparency only harms folks that are keeping secrets from loyal players. That is something that nobody wants, definitely.