The makers of the upcoming Spooks movie have released a set of new photos of filming on their official Twitter account.
Spooks: The Greater Good is currently filming, starring Kit Harington (Game of Thrones), Tuppence Middleton (Sinbad), Elyes Gabel (World War Z), Eleanor Matsuura (Utopia) and Jennifer Ehle (Pride and Prejudice).
Spooks: The Greater Good is written by Jonathan Brackley and Sam Vincent, who were showrunners for Series 9 and Series 10.
Due in cinemas next year, the movie sees terrorist Adam Qasim escape from MI5 custody during a handover to the head of counter-terrorism. When Harry Pearce vanishes, his protégé Will Crombie (Harington) must find out what happened as the clock ticks down to an attack on London.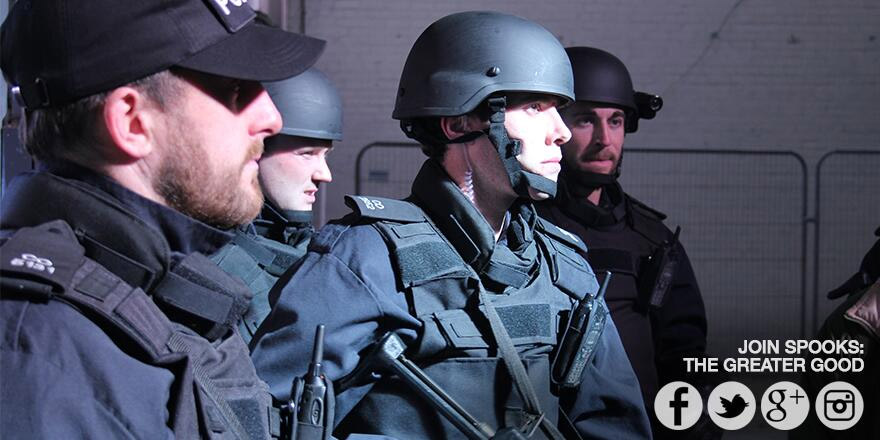 Actor Peter Firth, who will reprise his role as MI5 chief Harry Pearce, revealed recently: "It's a bigger budget. On [TV] Spooks we made a little money go a long way and it always looked expensive. But now we've got a lot more money, we are going abroad to Czechoslovakia and Spain, and there will be more helicopters!"
The final episode of Spooks aired on BBC One in October 2011.
Are you looking forward to Spooks: The Greater Good? Let us know below…