Now that Bodyguard has wrapped up its run, the show's creator has begun thinking about long-term planning for the future. Richard Madden's David Budd could have three more years of blood-splattered adventures if everything goes to plan.
Writer Jed Mercurio is keen for the second series of Bodyguard to sew seeds for on-going storylines.
"We have been very fortunate with the success of series one", Mercurio said to The Sun. "It's probably fair to say we would probably approach any thoughts of a second series with the idea that it would create an opportunity for a third or fourth."
Series 1 of Bodyguard wrapped up its loose ends neatly, and Mercurio explained the reasoning for doing so:
"To adopt a sporting phrase, we kind of decided to leave everything on the field for series one. If the ratings hadn't been quite so high, then possibly everybody involved including the BBC would have said, 'Well that was a nice little series but we're just going to leave it at that and there won't be any more'."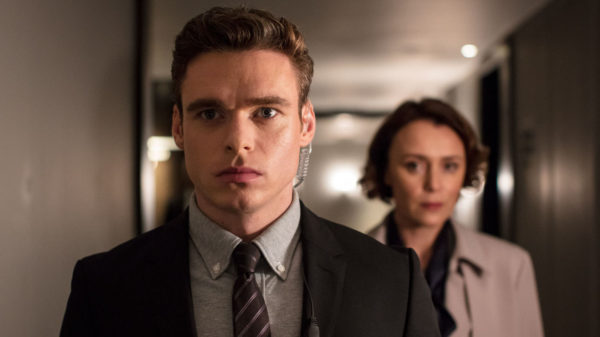 But the ratings turned out to be massive, leaving Mercurio to say this: "we do feel very privileged and fortunate that there's been such a response that it gives us that opportunity to at least think about doing more."
Mercurio went on to explain that formal talks around Bodyguard series 2 will have to wait until he has finished work on Line Of Duty series 5. The police corruption drama will keep him busy into the New Year, meaning that work cannot start on more Bodyguard just yet.
When Bodyguard's time does come, it'll certainly be interesting to see what Mercurio cooks up in the show's inevitable-feeling second series that can maintain the show's narrative for years to come.
We'll be sure to keep you updated as we hear more on Bodyguard.