The Doctor Who Christmas special is now filmed, save perhaps for the regeneration sequence whether Peter Capaldi's Doctor hands over to Jodie Whittaker. And in a new piece at Entertainment Weekly, Steven Moffat has been teasing what to expect from his final episode.
The episode will see Peter Capaldi's Doctor come face to face with the original, albeit played this time by David Bradley.
"We've authentically re-created the First Doctor", he said. "We could put it out in black-and-white, and you would think it was William Hartnell. There's new monsters, there's new jeopardy. But what's fascinating is the First Doctor confronting the superhero he's going to become, with his supersize TARDIS and all that".
Moffat also confirmed that he's written the episode, up until the regeneration, at which point incoming showrunner Chris Chibnall will come in to finish the job off.
Here's the new picture from the Christmas special, too…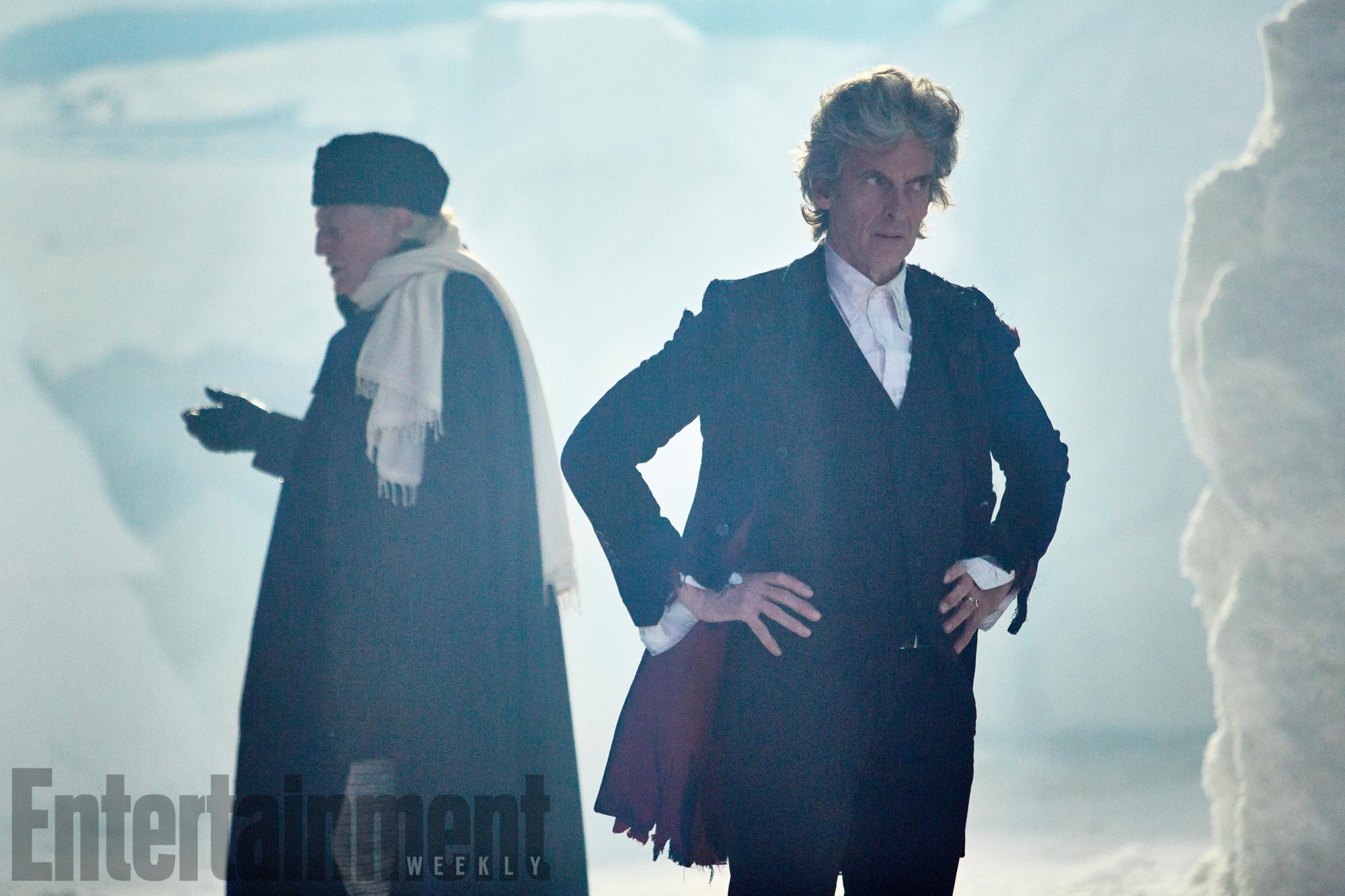 The Doctor Who Christmas special, radically, will screen on December 25th.