Sanditon, an unfinished novel that Jane Austen was working on before her death, is being adapted for television by ITV. Filming has taken place in Bristol, and here are the first images…
Red Planet Pictures and Masterpiece are working with ITV to turn Austen's 11 chapters into a series of eight 60-minute episodes. The cast includes Rose Williams, Theo James, Anne Reid, Kris Marshall, Kate Ashfield, Jack Fox, Charlotte Spencer, Lily Sacofsky, Crystal Clarke, Elizabeth Berrington, Adrian Rawlins, Turlough Convery, Mark Stanley, Matthew Needham, Alexandra Roach, Leo Suter, Kevin Eldon and Adrian Scarborough.
Here are the first images from the series…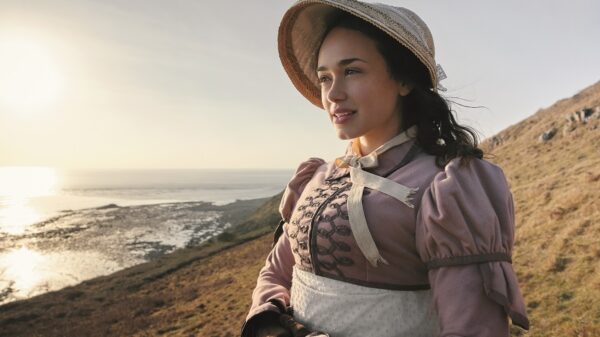 Back in February, The Knowledge Online reported that Sandition will be shot partly on sets that have been built at The Bottle Yard Studios in Bristol.
The Knowledge's report notes that numerous sets have been "built on a 22,000-sq-ft interior production space at The Bottle Yard Studios" as well as mentioning "a major 1820s-style Regency street set stretching nearly 70 metres [which] is being built on back lot space."
As well as these purpose-built sets, there will also be location filming in Bristol and Somerset.
Alex Protherough, head of production at Red Planet Pictures, said this about the decision to film in Bristol:
"There is a wealth of locations in this area perfect for period drama and particularly the Georgian period where our story is set […] The country houses, Bath and its elegant Regency architecture, [and] even the Somerset coastline all offer a wide range of locations perfect for Sanditon. The Bottle Yard Studios are perfectly located to access these locations and they have more to offer. Sanditon was always going to require an element of set building, as is often the case with continuing drama productions of this size. The construction and studio spaces at the Bottle Yard have made Bristol the obvious place to base film and television production in the area."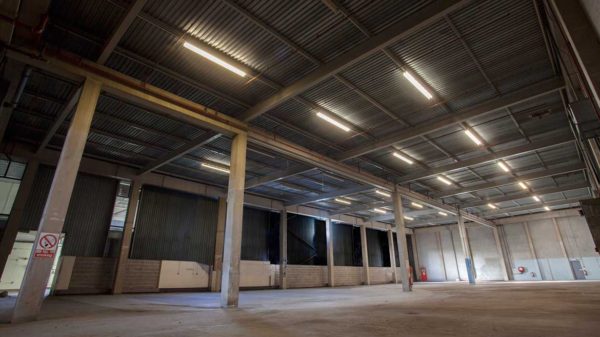 The task of adapting Austen's work into scripts will be handled by Andrew Davies, who penned the recent telly versions of War & Peace, Les Misérables and Pride And Prejudice, as well as working on Mr Selfridge.
Davies said this about the project, when it was first announced by ITV:
"Jane Austen managed to write only a fragment of her last novel before she died – but what a fragment! Sanditon tells the story of the transformation of a sleepy fishing village into a fashionable seaside resort, with a spirited young heroine, a couple of entrepreneurial brothers, some dodgy financial dealings, a West Indian heiress, and quite a bit of nude bathing. It's been a privilege and a thrill for me to develop Sanditon into a TV drama for a modern audience."
ITV summed up the story with a chunky paragraph stuffed with intrigue, giving us a tease of what to expect:
"Written only months before Austen's death in 1817, Sanditon tells the story of the joyously impulsive, spirited and unconventional Charlotte Heywood and her spiky relationship with the humorous, charming (and slightly wild!) Sidney Parker. When a chance accident transports her from her rural hometown of Willingden to the would-be coastal resort of the eponymous title, it exposes Charlotte to the intrigues and dalliances of a seaside town on the make, and the characters whose fortunes depend on its commercial success. The twists and turns of the plot, which takes viewers from the West Indies to the rotting alleys of London, exposes the hidden agendas of each character and sees Charlotte discover herself… and ultimately find love."
Sanditon is expected to air in 2019. As we hear more, we'll be sure to keep you updated.