E4 has announced the cast for its new comedy-horror series from the makers of Merlin.
Created by Misfits writer Howard Overman, who also created BBC One's short-lived Atlantis and wrote many episode of Merlin, Crazyhead will be broadcast in the UK exclusively on E4, with Netflix streaming the series around the rest of the world.
The six-part series began filming in Bristol this week and is described as "a funny, gripping series about friendship, love and facing your demons" and "filled with Overman's dark humour and unexpected twists."
Crazyhead stars Cara Theobold (Downton Abbey) and Susan Wokoma (Chewing Gum) as an unlikely duo of demon hunters.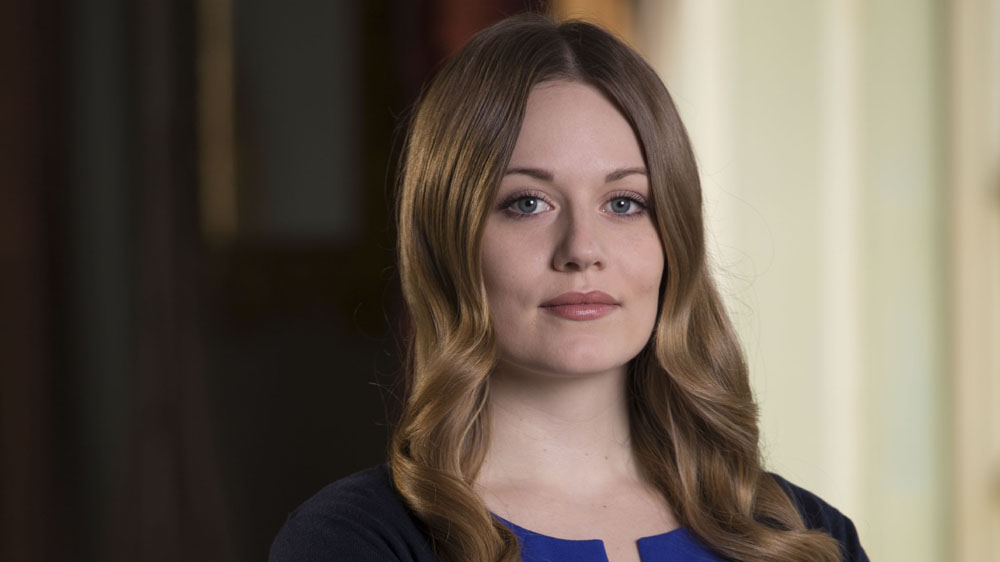 The official synopsis reads: "When people die most go quietly into the night. But some have unfinished business: scores to settle, blood to spill, axes to plant in people's heads…These tormented souls work through their issues by possessing the living. Most of the time they walk freely amongst us, unseen by all but a special few.
"Amy (Theobold) is one of those few. She works in a bowling alley and never really imagined herself battling the legions of hell. It can play havoc with a girl's love life. Not to mention her mind. Thankfully Amy isn't alone. Enter Raquel (Wokoma). Armed with Wikipedia and a baton she bought on e-bay, Raquel's a self-made demon hunter with a whole lot of baggage and an impressive lack of social skills.
"An unlikely friendship is born as Amy and Raquel attempt to navigate their way through the choppy waters of their early twenties whilst simultaneously kicking the ass of some seriously gnarly demons. What could possibly go wrong?"
The cast also includes Riann Steele (In the Flesh) as Amy's best friend Suzanne; Lewis Reeves (Unforgotten) as her workmate-with-a-massive crush Jake; Arinze Kene (Youngers) as Raquel's level-headed older brother Tyler, with Tony Curran (Defiance) as the sinister Callum.
The executive producers of Crazyhead are Johnny Capps, Julian Murphy and Howard Overman.
Atlantis was axed by BBC One last year after two seasons.
Piers Wenger, Channel 4 Head of Drama commented: "Howard has been responsible for defining drama on E4 and with Crazyhead he's proved himself to be on thrilling, anarchic and utterly rude form. We are delighted to welcome him back to the channel and to work with our partners at Urban Myth Films and Netflix to realise the ambition of this bold and brilliant series."
Larry Tanz, Vice President Global Television at Netflix, added: "Crazyhead is an eccentrically unique and entertaining series that will resonate with audiences across the globe. We look forward to once again partnering with Channel 4 to bring quality stories from innovative creators, like Howard Overman, to our members worldwide."
Are you looking forward to Crazyhead? Let us know below…