The official synopsis for the new season of Sherlock has confirmed the arrival of an expected addition to the cast.
The first of three new feature-length episodes began filming earlier this week, directed by Rachel Talalay (Doctor Who, The Flash).
The BBC's synopsis reads: "[Season 4] begins with the nation's favourite detective, the mercurial Sherlock Holmes, back once more on British soil, as Doctor Watson and his wife Mary prepare for their biggest ever challenge – becoming parents for the first time."
> Here's everything we know about Season 4 so far.
It was revealed in 'The Sign of Three' that Mary was pregnant. That episode aired in January 2014 and Season 4 is expected to begin in January 2017, so fans already presumed that Mary would most likely be very ready to give birth by then.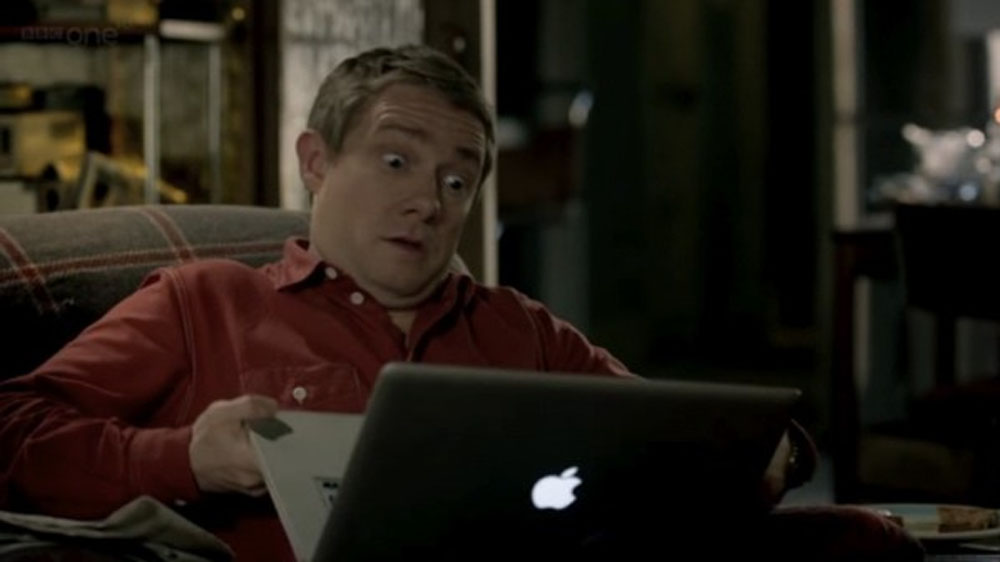 Benedict Cumberbatch has commented: "I can't wait for everyone to see Season 4. But you will have to wait… though not for long… And it will be worth it."
Mark Gatiss and Steven Moffat teased yesterday that the new season of Sherlock will be the climax of "the story we've been telling from the beginning."
> Buy 'The Abominable Bride' special on DVD on Amazon.
> Buy the complete Season 1-3 boxset on Amazon.
Are you looking forward to Season 4? Let us know below…