Filming has begun work on The Crown season 3, as proven by the trio of first-look images that have arrived on the web. Today, we have the first image of Ben Daniels as Antony Armstrong-Jones (aka Lord Snowdon). Daniels replaces Matthew Goode in the role, as the show jumps forward a few years and sets a whole new core cast.
You can see the image of Daniels as Armstrong-Jones atop this page, where he's getting a snap-happy with a camera. We're assuming that The Crown series 3 will continue to explore Armstrong-Jones' marriage to Princess Margaret, and perhaps delve into their divorce in 1978.
Speaking of Princess Margaret, Helena Bonham Carter really looks the part in her official photo. Oozing charisma while fancily holding a fag, this is our first look at the Harry Potter and Alice In Wonderland actress taking over from Vanessa Kirby in the role…
She may look comfortable and confident in that snap, but Bonham Carter wasn't without nerves when she stepped into this role. Speaking to Variety before filming began, she said this of the show's new cast:
"[We're] completely terrified. I think also because the first two seasons were such a success, we have the onus of inheriting the responsibility of doing justice to all these genuinely famous people, and then on top of it, inheriting them from this previous generation of actors who've done such good jobs."
Going on to mention that she doesn't look particularly like the real-life Princess Margaret, Bonham Carter added this:
"None of us look at all like our previous generation. We don't actually look like our real people either. I don't look like Margaret. I don't think Olivia [Colman, who is replacing Claire Foy] looks particularly like the Queen, but it's interesting. We just have to try and create some sort of essence. The good thing is that all the characters are so multifaceted, so we will probably capture different bits."
Speaking of Olivia Colman's casting as Queen Elizabeth II, this photo of Colman in the role has been doing the rounds as well: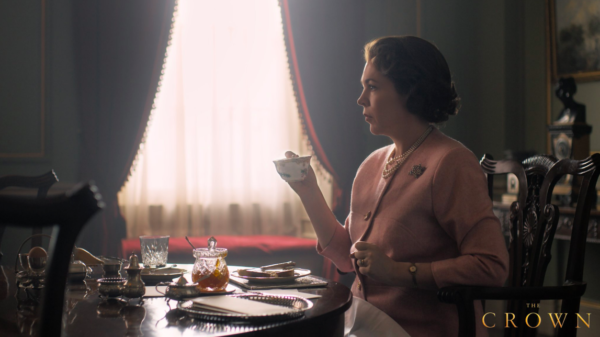 The Crown season 3 release date is yet to be announced, so these snazzy pictures will have to keep us entertained for the time being. We'll keep you updated as more news comes to light.