Tom Burke has been cast as Cormoran Strike in BBC One's major new series based on J.K. Rowling's crime novels.
The Cuckoo's Calling, The Silkworm and Career Of Evil, which were written under Rowling's pseudonym, Robert Galbraith, will be produced as three separate event dramas.
The seven episodes – one 3-part story and two 2-part stories – will begin filming in London this autumn.
Burke, best known for his roles in War & Peace as Fedor Dolokhov and in The Musketeers as Athos, commented: "I'm overjoyed to be immersing myself in the role of Cormoran Strike, who is as complex as he is larger than life. I know I'm joining an extraordinary team of people on a series that for me is peppered with moments of real emotional depth and meticulously grounded in the page-turning momentum of these novels. Cormoran's world is rich and raw."
Strike is a war veteran turned private detective operating out of a tiny office in London's Denmark Street. Though he's wounded both physically and psychologically, Strike's unique insight and his background as an SIB Investigator prove crucial in solving three complex cases which have eluded the police.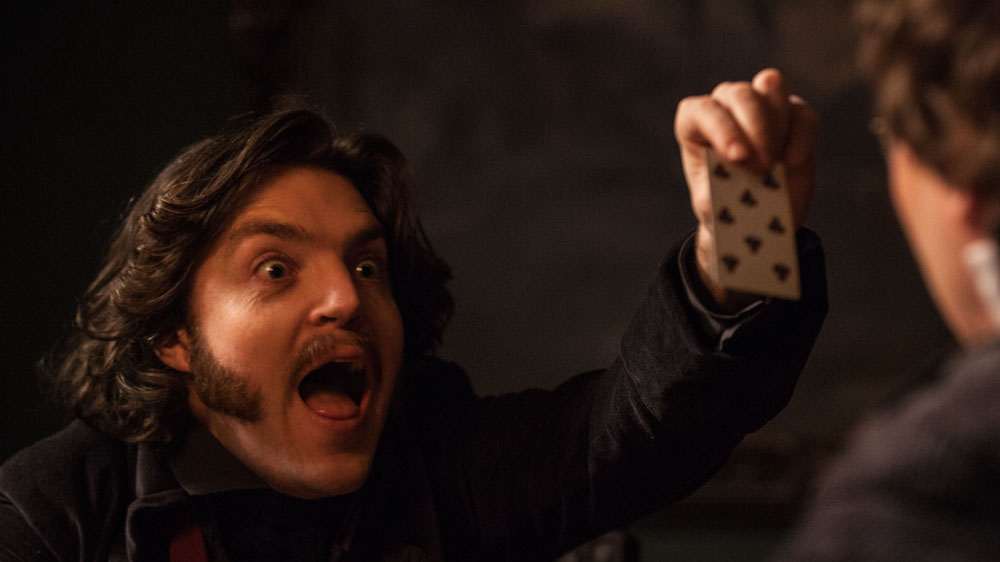 J. K. Rowling added: "I'm thrilled about the casting of Tom Burke, a massively talented actor who'll bring the character to perfect life. Cormoran Strike is pure joy to write and I can't wait to see Tom play him."
The scripts are written by Ben Richards (Spooks) and Tom Edge (The Last Dragon Slayer).
The executive producers on the series are J.K. Rowling (The Casual Vacancy), Neil Blair (Fantastic Beasts And Where to Find Them), Ruth Kenley-Letts (The Hour) and Elizabeth Kilgarriff.
Executive producer Ruth Kenley-Letts teased: "Tom Burke has all the talent, depth and versatility needed to take on the mantle of Cormoran Strike. He'll bring his own particular wisdom, charisma and emotional complexity to the part. We couldn't be more thrilled to be working with him."
Lucy Richer, BBC Acting Controller of Drama, said: "Tom Burke is the perfect person to bring to life the lead character of Cormoran Strike from these investigative crime stories which are the work of a master storyteller. Readers have fallen for Strike and I think the television audience will too."
The final season of The Musketeers concluded on BBC One last month.
Are you looking forward to seeing Cormoran Strike on screen? Let us know below…