The Walking Dead season 10 will arrive on AMC this autumn, and we've got a stack of first-look images for you here…
This tenth season of the zombie drama comes at an interesting time for the brand at large: the source material comic books have come to an end, and original star Andrew Lincoln has exited the show to star in a trilogy of Rick Grimes movies. It was also announced at San Diego Comic Con this year that Danai Gurira, who plays Michonne, will soon be leaving the show as well.
Nevertheless, the TV series is powering ahead. You can see Michonne – alongside the other return characters Daryl, Judith, Negan, Carol, Father Gabriel, Aaron, Ezekiel, Eugene, Rosita, Yumiko and Magna- in this brand new stack of images…
Also, some new blood is being enlisted to bulk out the cast. For one thing, Thora Birch has nabbed the role of Gamma, a member of the Whisperers who has been described as the right hand person to Samantha Morton's Alpha. AMC previously shared two images of Gamma…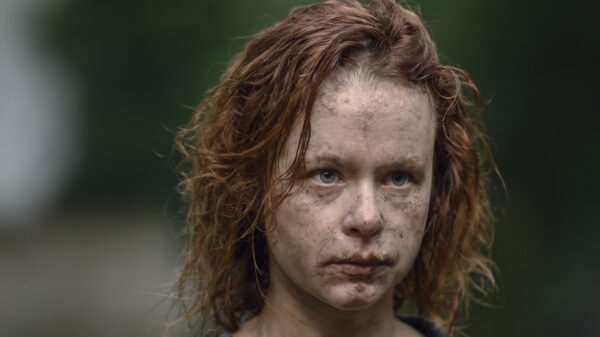 The Whisperers, of course, are a post-apocalyptic community that disguises themselves as zombies to achieve a tactical advantage over both walkers and humans.
And given that Jeffrey Dean Morgan's Negan has becoming something of a goodie, it only makes sense for showrunner Angela Kang to bring in some fresh foes like Gamma to bolster the threat that the Whisperers present.
We'll bring you more The Walking Dead season 10 news as it happens.