The Walking Dead season 10 will arrive on AMC this autumn, and we've got a new teaser trailer video for you here…
This tenth season of the zombie drama comes at an interesting time for the brand at large: the source material comic books have come to an end, and original star Andrew Lincoln has exited the show to star in a trilogy of Rick Grimes movies. It was also announced at San Diego Comic Con this year that Danai Gurira, who plays Michonne, will soon be leaving the show as well.
Nevertheless, the TV series is powering ahead. The latest promo video is a slow-mo affair at teases a battle with the Whisperers, and you can watch it right here…
TWDxReveals is all-new with SILENCE. Don't miss the latest reveal next week leading up to the new season of #TWD 10/6. pic.twitter.com/2cGXVuU27h

— The Walking Dead (@WalkingDead_AMC) August 29, 2019
We've also recently clapped eyes on this stack of images…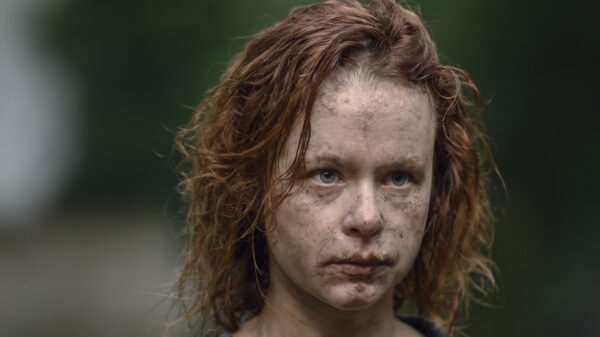 The Whisperers, of course, are a post-apocalyptic community that disguises themselves as zombies to achieve a tactical advantage over both walkers and humans. Gamma, the kid in the image above, is a newly revealed member of their ranks.
We'll bring you more The Walking Dead season 10 news as it happens.