Idris Elba stars as a failed DJ who becomes a nanny in Turn Up Charlie, an upcoming Netflix Original Series that was co-produced by Elba's own production company. You can check out the first trailer right here.
First off, here's that trailer…
Also, here's a big stack of images that recently arrived online, providing our first look at Elba's new project…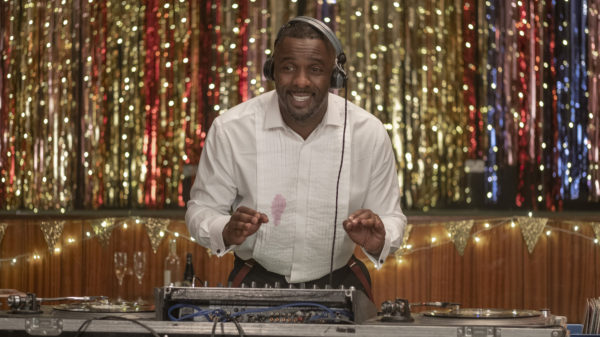 And, on top of that, here's the official synopsis for the series, which will give you a bit more info about the story…
"Turn Up Charlie centers on the titular Charlie (Idris Elba), a struggling DJ and eternal bachelor, who is given a final chance at success when he reluctantly becomes a 'manny' to his famous best friend's problem-child daughter, Gabby (Frankie Hervey). Piper Perabo and JJ Feild co-star. Elba and Gary Reich co-created Turn Up Charlie and will serve as executive producers along with Tristram Shapeero. Shapeero will also direct the series with Matt Lipsey. Martin Joyce and Ana Garanito are co-executive producers. The series is co-produced by Reich's Brown Eyed Boy Productions and Elba's Green Door Pictures."
Additionally, we also have a release date to share: Turn Up Charlie will arrive on Netflix on March 15th 2019.
We'll bring you more as we hear it.