Series 12 and a feature length special head into production this spring. 
Off the back of 2021's Death in Paradise Christmas Special, the first in the show's history (which aired on Boxing Day), the BBC have announced another for 2022.
It seems many of us enjoyed spending part of the festive period on Saint Marie; 8.8 million viewers tuned in to watch last year. That makes the show the third most-watched over the festive period (based on the all-screens, 30+ days figure).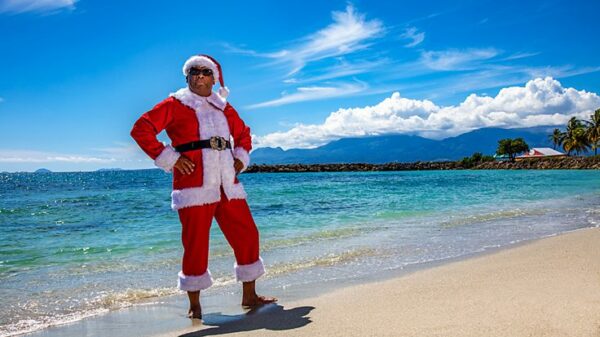 Of the commission, Executive Producer Tim Key said:
"We were overwhelmed with the fantastic response to our first Christmas special and delighted that we've been asked to take the viewers back to Saint Marie this Christmas. We can promise something very different this year, but still with all the Death in Paradise fun, sparkle and intrigue that the viewers will expect"
The show's twelfth series was commissioned early last year. It heads into production alongside this feature-length Christmas Special in the spring. Ralf Little, Don Warrington, Elizabeth Bourgine, Tahj Miles, Shantol Jackson and Ginny Holder are all expected to appear. James Hall writes, with Ruth Carney directing and Candida Julian-Jones producing.
Death in Paradise is a Red Planet Pictures production for BBC One. It's made with the support of the region of Guadeloupe.
Unsurprisingly there's no further information about the upcoming series as yet, it's all still under wraps. We'll keep you posted.